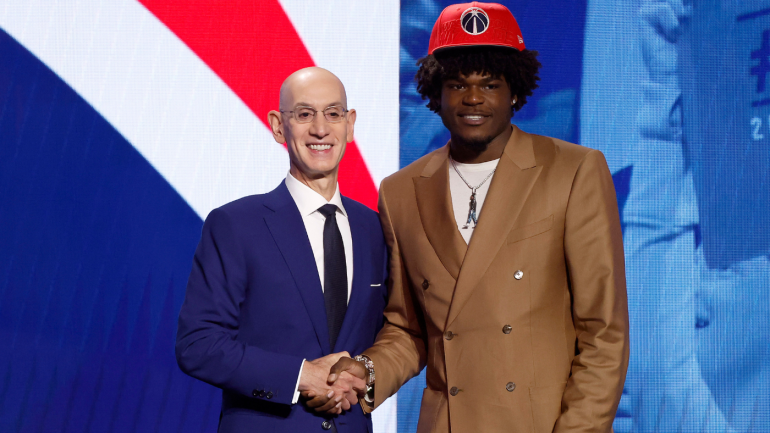 Getty Images
The NBA Draft is doubly exciting for basketball aficionados, because you generally get a glut of two different types of exciting transactions: picks and trades. Especially after the first round, picks and players tend to start changing hands at breakneck speed, and sometimes it can be hard to keep up.
Case in point — big man Kristaps Porzingis was traded, un-traded and re-traded all in a matter of hours on Wednesday night. He ended up with the Boston Celtics after all, where he will add another 3-point threat and rim protector to a team hoping to reach the Finals for the second time in three years. In the same deal, Boston sent Marcus Smart to the Memphis Grizzlies, while Washington acquired super-backup point guard Tyus Jones, along with some draft capital and salary filler.
The Wizards have had a busy week. They also agreed to trade Bradley Beal to the Phoenix Suns on Sunday. When the deal becomes official, Beal will join Kevin Durant and Devin Booker in Phoenix, immediately making them a Western Conference favorite.
In the biggest early deal of Draft day, the Golden State Warriors added Chris Paul to mix while sending Jordan Poole and draft compensation to the Washington Wizards. And we're off!
We're keeping track of all the trades surrounding the 2023 NBA Draft, so make sure you continue to check back to see what changes you can expect heading into the 2023-24 NBA season.
2023 NBA Draft trade tracker