Key events
1st quarter (2:21 remaining) Melbourne 3.6 (24) vs Brisbane 0.3 (3) Yikes. Just when it looked like something was breaking Brisbane's way – Cam Rayner winning a free kick for too high after getting himself into a good position 25m out directly in front – he's shanks it off his shin and misses by a long way. He offers a wry smile.
Brilliant Harry Petty! We go upstairs to see whether he got a hand on McStay's awkward soccered attempt from point blank range and he has. A quick decision from the ARC and every Melbourne defender runs up to Petty. "It's like they've kicked another goal," observes Luke Hodge. Melbourne have come to play tonight.
1st quarter (5:21 remaining) Melbourne 3.5 (23) vs Brisbane 0.1 (1) Counter-attack, inside 50, Melbourne mark. Chris Fagan will be tearing his hair out. The only cold comfort is that Sparrow misses from the near side – the home side's fifth behind. They could, and probably should, be six goals up already here.
Steven May again. Timing his intercept mark to perfection, it's the catalyst for another forward thrust for the Dees. It doesn't come to anything this time but how are the Lions going to penetrate? On their next approach, Ah Chee is the target but he has three Melbourne defenders to deal with and that's just not happening.
Charlie Cameron is back on the bench. He went down to the Brisbane rooms to be assessed but it can only be good news for the Lions that he wasn't there long.
1st quarter (9:52 remaining) Melbourne 3.2 (20) vs Brisbane 0.1 (1) What a grab! A pack buster by Jake Melksham who had a night he would want to forget last week but has converted at the first time of asking here. Strong mark, compact set shot from 20m. Three goals in the first ten minutes of play for the Dees – they're flying.
1st quarter (10:47 remaining) Melbourne 2.2 (14) vs Brisbane 0.1 (1) More lovely footy, May precise by foot through the middle and it ends up with Spargo for the second time in a couple of minutes. It's a tougher shot this time from the MCC pocket but the right footer makes no mistake. It's early in this game but it already feels like Brisbane already are in serious need of a circuit breaker.
1st quarter (13:00 remaining) Melbourne 1.2 (8) vs Brisbane 0.0 (0) Set shot for Hipwood in front of the Olympic Stand and he shanks it. Across the face; doesn't score. It opens up the counter attack for Melbourne, to Petracca through the middle on the charge and hits Spargo on the chest 35m out. Classy stuyff. He should have done better with the set shot, missing to the near side, but the way they moved the ball from coast to coast there… the Lions are under the pump. And Charlie Cameron hobbles off the ground as well. Looks like an issue with his left foot?
Melbourne look on. Oliver is busy, Steven May class with his first touch of the night. As TV remind us, he put in one of the great defensive performances last week to cut Buddy Franklin off entirely through the course of four quarters. The expectation was that he'd have Joe Daniher to deal with tonight but that's not to be for the Lions.
1st quarter (16:30 remaining) Melbourne 1.1 (7) vs Brisbane 0.0 (0) Alex Neal-Bullen is found all on his, directly in front 40m out. But he quickly gives it off! Over to Ed Langdon, closer to goal but on a sharper angle, again over towards the AFL Members. But he leans back from 25 and threads it! First blood for the Dees.
A busy start for Petracca. Three touches in the first three minutes. Remember that he's playing tonight with a fracture in his leg; the fitness test will come in time.
1st quarter (18:50 remaining) Melbourne 0.1 (1) vs Brisbane 0.0 (0) Luke Jackson deep into the AFL Members pocket gets a left boot on a snap and it snaked around like a Damien Fleming outswinger all the way to the goal mouth but is touched on the line. That would have been a brilliant goal from the big man to start this final.
Siren! We're away in the first semi final!
To the pre-game formalities. First up, the Indigenous Welcome to Country – really nicely done. Now, to a minute of silence following the Queen's passing yesterday, which the MCG lights are turned off for. And as reported earlier, God Save the Queen plays at the end of that minute. Next up, the Australian national anthem… to be sung by Delta Goodrem! The crowd love it. Huge performance too. What a bloody star.
And Brisbane. "It's hard to remember a more rank outsider coming into a final," says James Brayshaw. I reckon that might suit the visitors. They said the same when Hawthorn went to Footy Park in 2001 for this corresponding final it turned into one of the most famous nights in the history of the club with Johnny Barker's winner.
B: D.Gardiner, D.McStay, D.Rich
HB: B.Starcevich, H.Andrews, K.Coleman
C: Z.Bailey, J.Berry, C.Ah Chee
HF: D.Zorko, E.Hipwood, L.McCarthy
F: J.Payne, J.Daniher, C.Cameron
FOLL: D.Fort, L.Neale, H.McCluggage
I/C: D.Robertson, C.Rayner, N.Answerth, D.Wilmot
And here come Melbourne. Led by Max Gawn as Enter Sandman plays as they run through the banner, which is, frankly, cringeworthy. At last, A Grand Old Flag takes over. That's better. Here are the premiers as named and unchanged.
B: C.Salem, S.May, H.Petty
HB: A.Brayshaw, J.Lever, M.Hibberd
C: T.Sparrow, C.Oliver, E.Langdon
HF: J.Melksham, M.Gawn, J.Harmes
F: A.Neal-Bullen, B.Fritsch, C.Spargo
FOLL: L.Jackson, J.Viney, C.Petracca
I/C: T.Rivers, J.Hunt, K.Pickett, B.Brown
"The Lions have nothing to lose tonight," says Luke Hodge as the Ch7 coverage begins – a man who knows plenty about getting into the right mindset to win finals. "They are the rankest of outsiders," adds James Brayshaw as they walk up the race and take the field and La Marseillaise plays out across the Cricket Ground.
Chris Fagan is speaking to Richo. He says that he got a phone call from Joe Daniher this morning to tell him that his partner was in labour and he would be missing the final. "It's great news. It's the right thing to do." Footy has come a long way on this.
Melbourne bullied Brisbane in both their meetings this year. In round 15, on the road, the Demons skipped to a 64-point win. Then in the final home and away round of the year, just three weeks ago, the margin was 58 points at the ground they play at tonight. Indeed, the hosts led by 11 goals at one stage in just the second term, giving some sense of how uncompetitive that game was.
Ben Brown was in the goals early on that night and they need the big man in this clash too. How they set up will be of interest. Is the skipper Max Gawn going to spend as much time inside the forward 50 this week as he did in the loss to Sydney For all of the urgency the premiers bring to the contest, especially through a player like Clayton Oliver in the engine room, that hasn't translated to cricket scores anywhere as often this year as it did in 2021.
On the other side of the ledger, Brisbane are the second highest scoring team in the competition and live one shootout to the next, including last week against Richmond where both teams scored in excess of 100 points. Don't get me wrong, I love me a high-scoring final but the Lions surely won't win if they cough up 100-plus tonight.
I suspect this will, um, divide opinion.
Preamble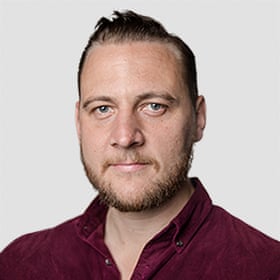 Adam Collins
An unusual day across Australia ends with a semi-final at the Melbourne Cricket Ground, a venue the late Queen visited on many occasions. But that will be a long way from the minds of Melbourne and Brisbane: only one of these teams will still be in the hunt for the flag after tonight. To think Melbourne, the reigining premiers, are in this situation beggars belief after the way they romped through September last year and started in 2022. But after losing a hard-fought contest to Sydney this time last week, Simon Goodwin's team have to find a way to make it click this time.
The good news for the Demons is that their opposition tonight, the Lions, have a dreadful record at the ground where it matters most. Chris Fagan's men haven't got it done there since 2014 and have saluted just once in their last 15 starts. A bit reductive in the modern competition to say that if you can't win at the 'G then you can't be a serious contender, but that's where you need to fire at the time of year.
And there was a further setback for the visitors today – key forward Joe Daniher, who kicked the winner in a thriller against Richmond at the Gabba to kick off a pulsating first week of the postseason, won't be taking the field. His partner is in labour with their first child. It shifts the emphasis onto Brisbane's smaller men like Charlie Campbell, who has a fine record in finals, and Cam Rayner, who returns to the side after missing last week's triumph through suspension.
All told, that makes four changes to Brisbane – also missing ruckman Oscar McInerney with concussion (veteran Mitch Robinson has also been left out), which stands in contrast to Melbourne who enter unchanged. Crucially for hosts, Christian Petracca has still made it to the line despite having a leg fracture. High stakes stuff.
Right, a lot more to get into between now and the bounce in about 40 minutes or so from now but I'll leave it there so we can begin our conversation. Hit me up in the usual ways by either dropping me an email or pinging over a tweet.