A group show by 11 pairs of footballers and visual artists, an exhibition of Yayoi Kusama inflatables and a new work by the pioneering Japanese experimental composer Ryuichi Sakamoto will take centre stage at this year's Manchester international festival, which runs from 29 June to 16 July.
Artistic director John McGrath said that this year's festival, which will also feature a citywide artistic Easter egg hunt for collectable coins by artist Ryan Gander, a three-day Janelle Monáe residency, and the world premiere of Kimber Lee's lauded untitled f*ck m*ss s**gon play, would "once again take the temperature of our times, and imagine possibilities for the future.
"The festival will extend its reach throughout the city: finding unexpected locations to show its work in, and working with local artists and residents to perform and take part. MIF23 will be a true celebration of the city and its cultural offerings."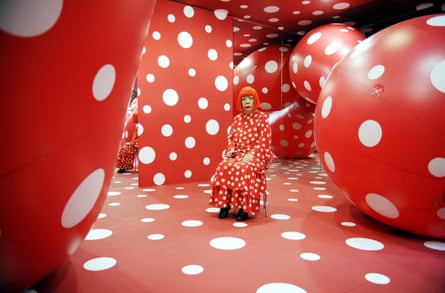 This year's festival will be the first time the public steps foot into Factory International, the 13,000 sq metre (140,000 sq ft) arts hub that has been under construction in the city since 2019. The Kusama exhibition, – titled You, Me and the Balloons, will be the first major showing at the space, designed by the Dutch architect Ellen van Loon. Sarah Maxfield, Arts Council England's area director for the north, said: "Not only is the city welcoming back its internationally renowned festival but also presenting work for the first time in Factory International's venue and new public spaces. This is a huge moment for both Manchester and the wider northern cultural scene."
The Home theatre space will host the world premiere of an adaptation of Larry Mitchell and Ned Asta's seminal queer fable The Faggots and Their Friends Between Revolutions, directed by Ted Huffman, as well as the UK premiere of All right. Good night., a show about the disappearance of Malaysia Airlines flight 370 by German theatre group Rimini Protokoll.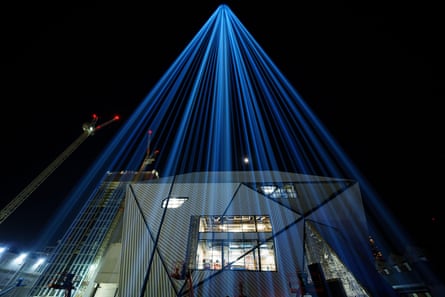 Lee's play, which won the 2019 Bruntwood prize for playwriting international award, will take place at the Royal Exchange theatre, directed by Roy Alexander Weise. The production "jumps through time – wriggling inside of and then exploding lifetimes of repeating Asian stereotypes". The play's run will, notably, overlap with a controversial revival of Miss Saigon at the Sheffield Crucible.
At Manchester's recently reopened New Century Hall, London record label Young will put on a series of club nights with Israeli dance company L-E-V titled ROSE, featuring music by Ben UFO. The music programme also includes opening weekend performances from Janelle Monáe, Alison Goldfrapp performing her new solo material, and a set of Patsy Cline covers from John Grant and the Richard Hawley band.
Celebrated Beninese singer Angélique Kidjo will return to Manchester for the first time in 10 years with a performance featuring local musicians, while electronic musician Afrodeutsche will collaborate with chamber orchestra Manchester Camerata.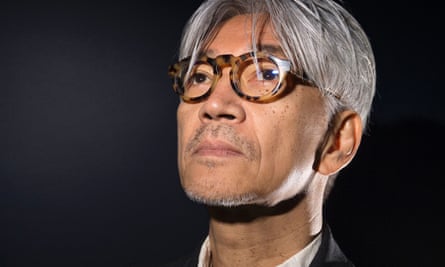 A highlight of the festival's visual art programme is The Trequartista – Art and Football United. Curated by Hans Ulrich Obrist and footballer Juan Mata, the collaboration will see 11 contemporary artists and 11 footballers make new work inspired by the specialist and increasingly rare role of the trequartista – a player who operates between midfielders and strikers. Works produced in The Trequartista will be presented in a group show at MIF 2025, with the first work from the project, by Mata and German artist Tino Sehgal, showing at this year's festival.
Sakamoto's new work, a collaboration with "mixed reality content production studio" Tin Drum, is titled Kagami. Audiences will wear "optically transparent devices" to watch a virtual Sakamoto perform piano pieces at Versa Manchester Studios. Sakamoto made public his rectal cancer diagnosis in January 2021, saying that "from now on, I will be living alongside cancer. But I am hoping to make music for a little while longer."