Key events
Interesting moves there. A lot of England fringe players get a go: Salt, Vince, Billings, Dawson, even Jordan and Willey these days. Luke Wood makes his ODI debut. Olly Stone gets back for England after a long time out with injury.
For Australia, Carey higher up the order and Green down at seven is a move. Agar playing for Hazlewood as well, two spinners with Stoinis and Green to bowl seam.
England
Jason Roy
Phil Salt
Dawid Malan
James Vince
Sam Billings
Jos Buttler * +
Liam Dawson
Chris Jordan
David Willey
Luke Wood
Olly Stone
Australia
David Warner
Travis Head
Steve Smith
Marnus Labuschagne
Alex Carey +
Cameron Green
Marcus Stoinis
Ashton Agar
Pat Cummins *
Mitchell Starc
Adam Zampa
Australia win the toss and will bowl
Pat Cummins is happy to chase against England, and perhaps to deny England their preferred method of chasing. Interesting because Australia has been a bat-first team at times over the last few years. Jos Buttler doesn't seem fussed.
Any rate, it's a lovely day in Adelaide, sunny and low 20s, sweet and gentle as a creme caramel. The players can't be too desolate at getting out there. England's lot are doing fielding drills, throwing at the mitt-holders. Australia's lot have been having some throwdowns and then a huddle and are now dispersing across the ground in their various groupings.
Given the questions about why this one-day series is happening so soon after a T20 World Cup, there is some sense to it. Largely because international teams have no time whatsoever to do things these days. But I covered a bit of that in the preview here. Go on, we have time.
Preamble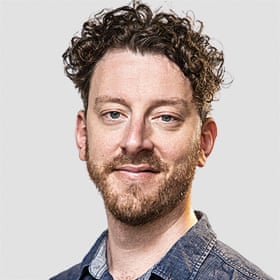 Geoff Lemon
Hello from Adelaide Oval, ringing out across the world. It's the contest that everyone was waiting for. Hang on, sorry. Not quite. But it's a contest, anyway, and it's Australia versus England, and that has to count for something. Hang on, getting some feedback. That's not true either. Well, never mind, it's cricket and some of us like watching that, so we're just going to get on and do it and not worry too much about the meaning. Alright? Great.