According to Adam and Eve, forbidden fruit tastes the sweetest, although we all know how that worked out for them… From children, we all have to tame an inner yearning to go against the grain, to do things we are told strictly not to. Yet, as the saying goes, all's fair in love and war, and with love having such a tumultuous set of emotions, it is simply impossible to control who one falls in love with.
In this increasingly liberal and progressive day and age, the concept of "forbidden love" doesn't mean much. However, prior to developments in social attitudes, from someone's social class and status or sexual orientation, to interracial relationships — there were many taboos and social rules which govern over who one could and couldn't fall in love with, which would often lead to forbidden and frequently outlawed love. Let's take a look at just some of the best movies about forbidden love…
7

Beauty and the Beast (1946)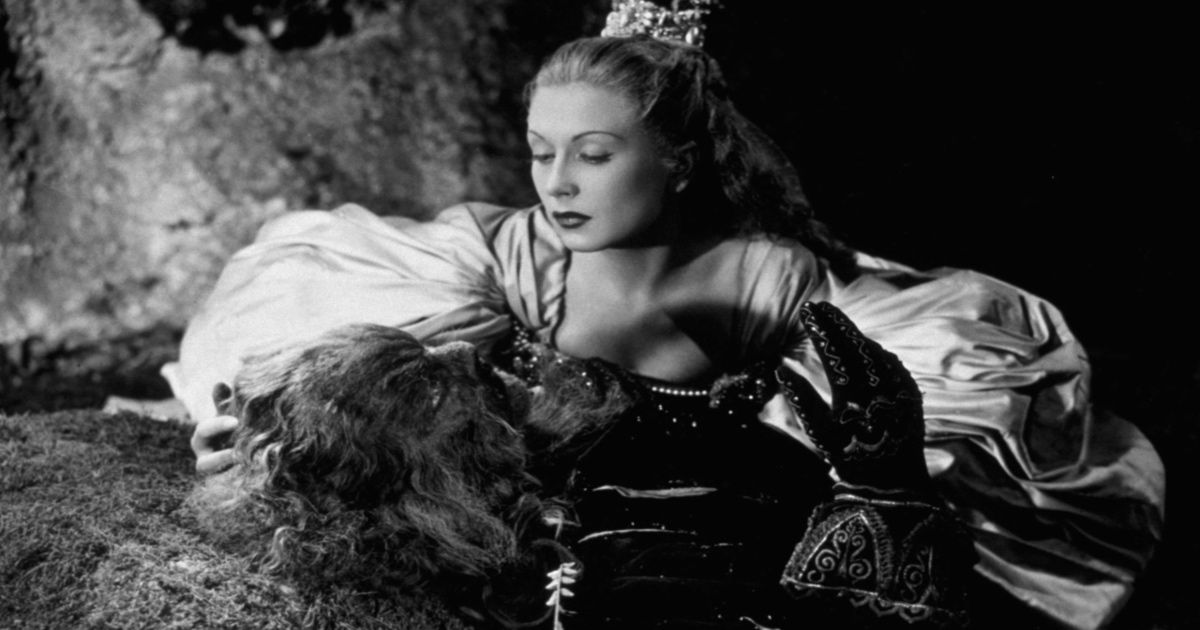 We've all seen our fair share of beauties and beasts, with it often providing a refreshing reminder that beauty is, indeed, in the eye of the beholder, and that the superficial world we live in isn't always so hopelessly shallow. While there have been several cinematic adaptations of Jeanne-Marie Leprince de Beaumont's novel, the 1946 French-language movie from the deeply poetic filmmaker Jean Cocteau is arguably the best.
Beauty and the Beast, of course, concerns the fantastical fairytale of Belle, who takes up residence with the Beast in his castle in exchange for her father's life. This original film gives Belle more agency than the Disney versions, and is much more like an actual fairytale.
6

Carol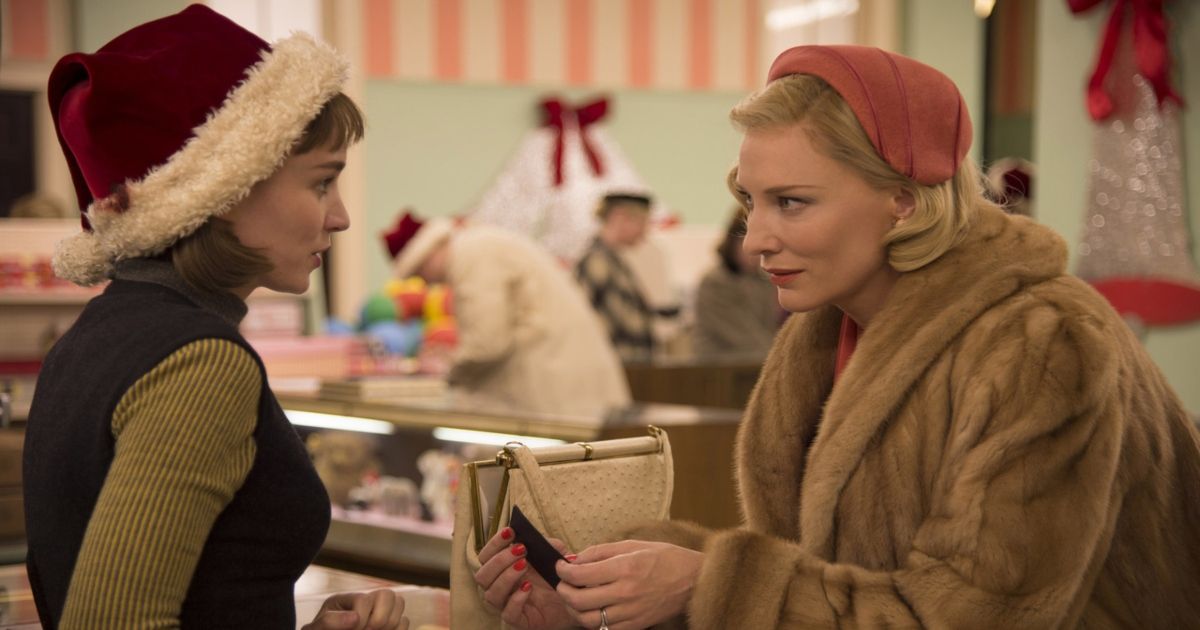 Cate Blanchett scooped a Golden Globe for Best Actress last week and is widely expected to repeat the same feat at this year's Academy Awards for her role in the psychodrama Tár. Playing a lesbian conductor in Todd Field's new movie wasn't the first time she has represented the LGBTQ+ community, having done so in 2015's critically acclaimed Carol.
Related: Best Movies About Unrequited Love
Set in 1950s New York, Carol presents the love affair between two department store workers, Carol Aird (Blanchett) and Therese Belivet (Rooney Mara). Due to the views and laws of the time, homosexuality was outlawed, and infidelity, especially by women, was certainly taboo.
5

Romeo and Juliet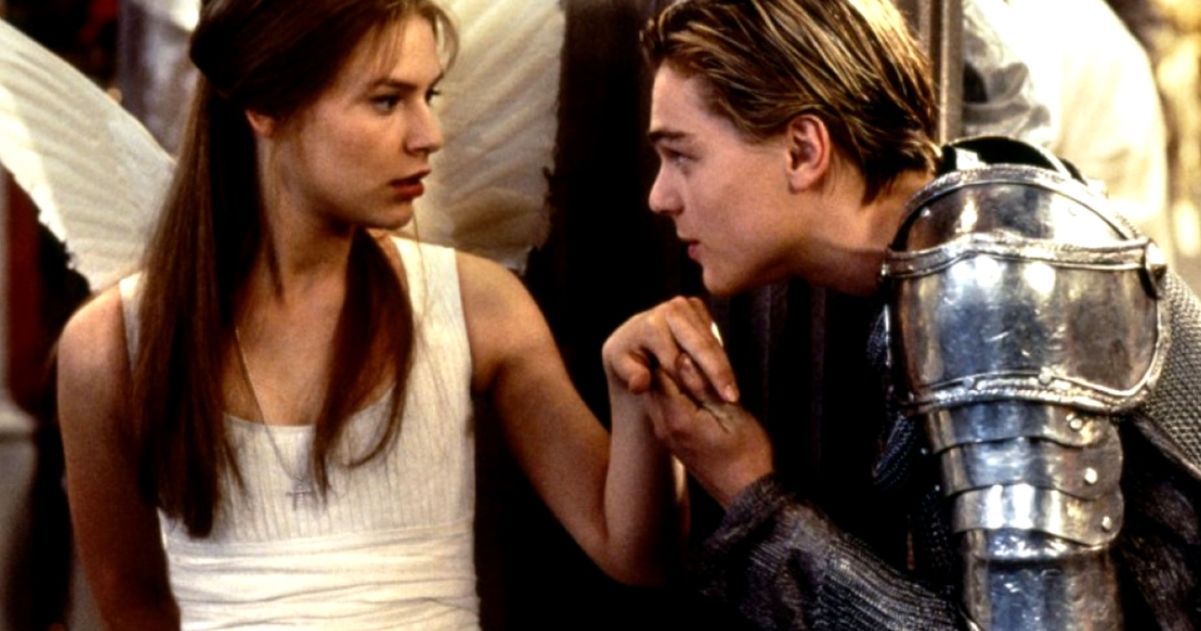 In Baz Lurhmann's maximalist, neon-enriched, modern adaptation of the Shakespeare play, we are brought the iconic Romeo + Juliet. The 1996 movie is a drastically different take on what many had ever seen before; the 14th-century discourse of the original is still very much implemented, though it's set against the contemporary canvas of Verona Beach.
On the small chance you have neither read nor ever heard the tale of Romeo and Juliet before, this version is a film that chronicles the impermissible relationship of Romeo Montague and Juliet Capulet, who fall in love in the middle of a bloody family feud involving their warring relatives. Inevitably, with many a Shakespearean play, this is a love story that ends in tragedy.
4

Titanic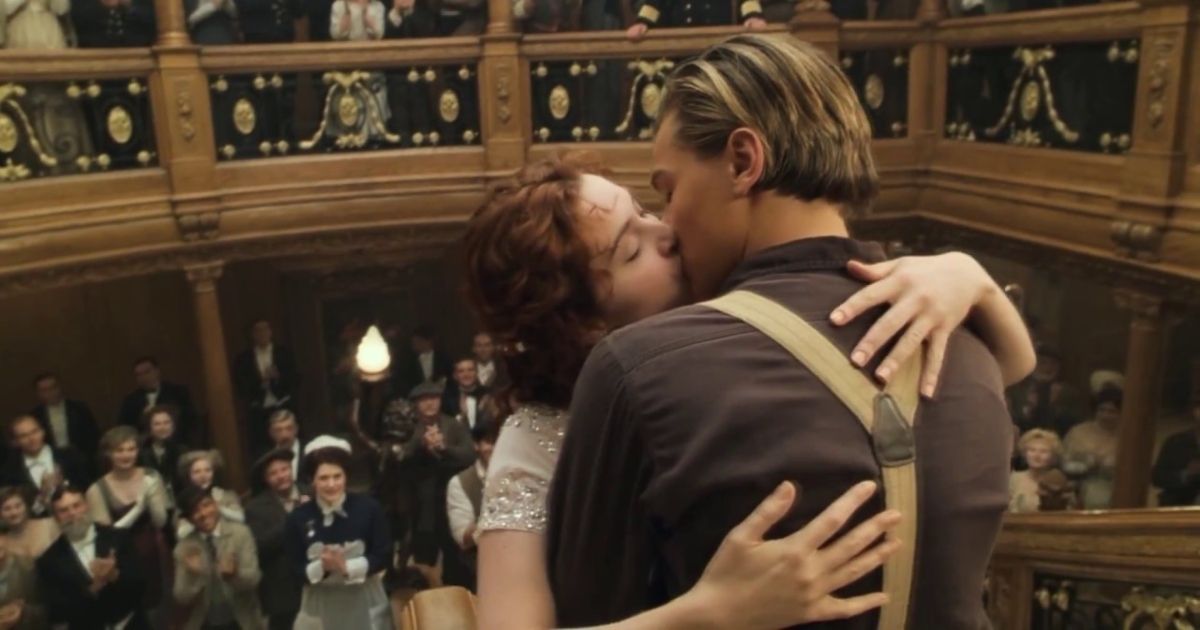 Titanic in name, size, and forbidden love, James Cameron's romantic drama set sail in 1997, and made waves at the box office, breaking the record for the highest-grossing movie of all time, and held that prestigious gong for over a decade.
Related: Titanic 25 Years Later: A Masterpiece or a Disasterpiece?
The film which still has everyone collectively questioning whether there was enough space for them both on the makeshift raft, tells the story of Jack (Leonardo DiCaprio) and Rose (Kate Winslet). Set on the doomed RMS Titanic, the film follows the respective lives of third-class passenger, artist Jack Dawson who catches the eye of an aristocrat, Rose DeWitt Bukater who strike up an unlikely, and strictly prohibited relationship.
3

Guess Who's Coming to Dinner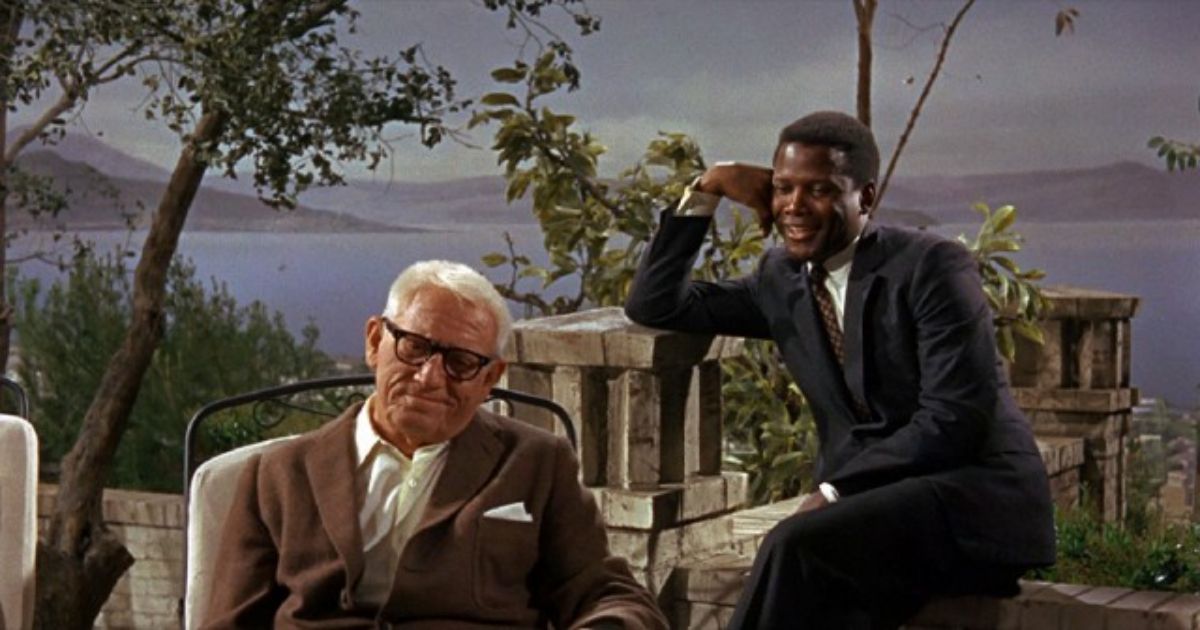 Set in the midst of perhaps the greatest civil rights movement ever, the status quo-challenging film Guess Who's Coming to Dinner addresses the issue of interracial relationships in the aftermath of the abolition of the segregation act and the implementation of voting rights for minorities.
In an era still inherently racist by today's standards, Stanley Kramer's movie confronted a sensitive topic where a white woman, Joey Drayton (Katharine Houghton) brings her fiancé, John (Sidney Poitier), home to meet her parents. To their surprise and initial dismay, John is in fact a Black widower.
2

Portrait of a Lady on Fire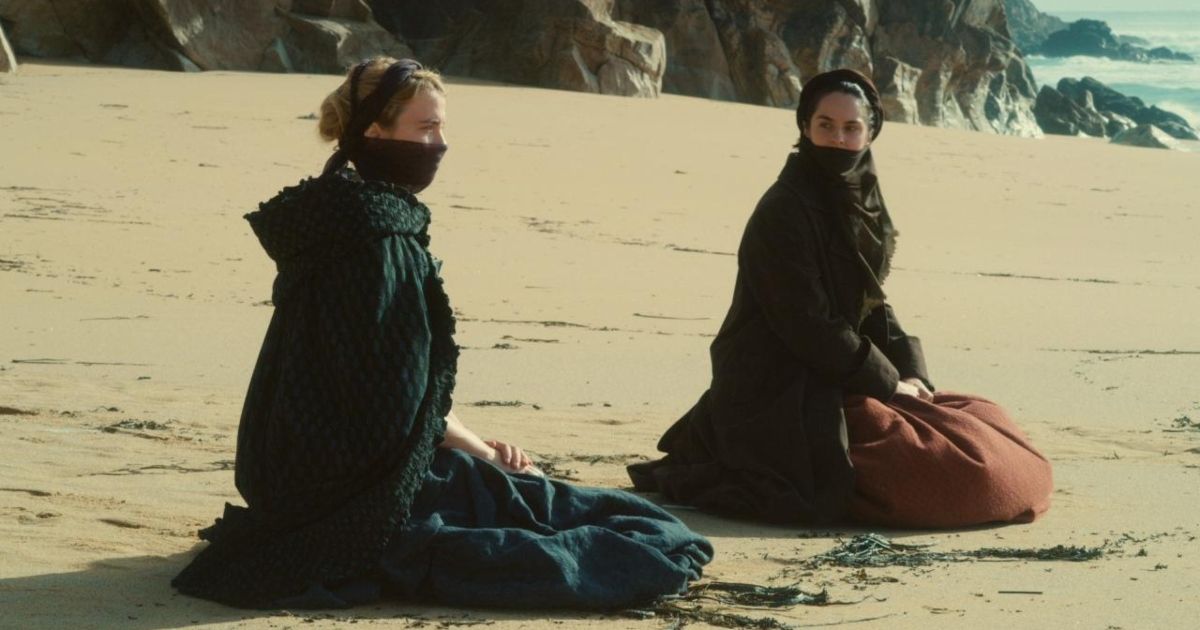 This period piece is as French as Marie Antoinette devouring a bag of snails while taking drags of a vogue cigarette outside a Parisian café. The achingly beautiful romance also happened to be recognized as having the Best Screenplay at Cannes in 2019, where it was also nominated for the prestigious Palme d'Or. Portrait of a Lady on Fire, known more articulately in its mother tongue as Portrait de la jeune fille en feu, tells the story of aristocrat Héloïse (Adele Haenel), who commissions a painter, Marianne (Noemie Merlant). The two eventually embark on a lesbian love affair in what has been called one of the best LGBTQ+ films of the 2010s.
1

Pride and Prejudice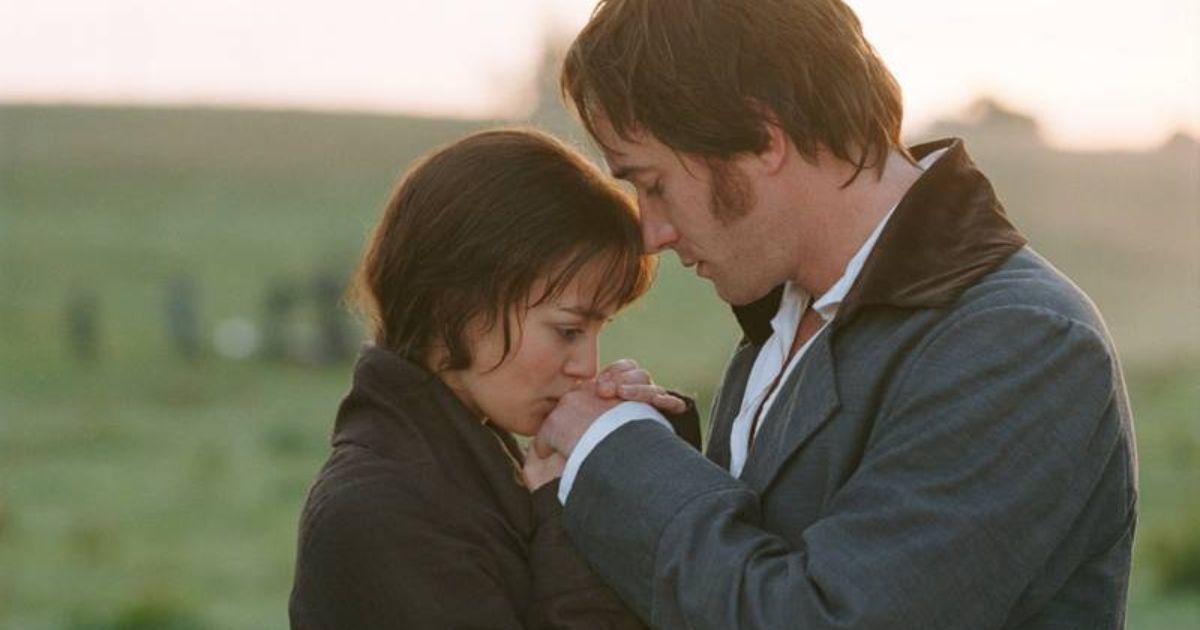 Adapted from Jane Austen's 1813 literary classic, Joe Wright's big screen adaptation of Pride and Prejudice stars Keira Knightley and Matthew Macfadyen in the primary roles of Elizabeth Bennet and Mr. Darcy. The period drama, set in the early 19th century, concerns an eligible bachelor with class, wealth, and considerable status who reluctantly falls in love with a woman of a lower social status than he.
Due to their disparate backgrounds and pedigree, their love is put to the ultimate test. Surrounded by disapproving eyes, Mr. Darcy faces doubts about their flourishing relationship due to perceived social differences, and the societal shame brought upon him by embarking on a relationship with a woman ostensibly beneath him. The pair must vanquish the issues of pride and prejudice at hand if their romance is to last. Class as an obstacle that creates forbidden love would continue to inspire some of the greatest romance movies of all time, such as All That Heaven Allows, Harold and Maude, The Heiress, Ali: Fear Eats the Soul, The Lady Eve, and It Happened One Night, any one of which could easily be featured here.