Animation is one of the hardest film mediums to pull off. Each individual frame has to be drawn, whether by hand or with the help of a computer. To pull off a smooth and seamless look, this often means there are around 60 frames for every second.
Updated July 14, 2023: Animation fans will be happy to hear that this list has been updated with even more fantastic shorts.
Ever since the 1930s, the Oscars have recognized animated short films with their own award category, paving the way for animation to continue to grow as they recognize these pieces and the hard work that was put into them. Many of them have not only helped pave the way for several studios to gain recognition (and filmmakers to progress) but showcased the change and growth of animation over the years. The medium has only grown as technology advances, but these Oscar-winning shorts will forever display the greatness of animation.
25
Tin Toy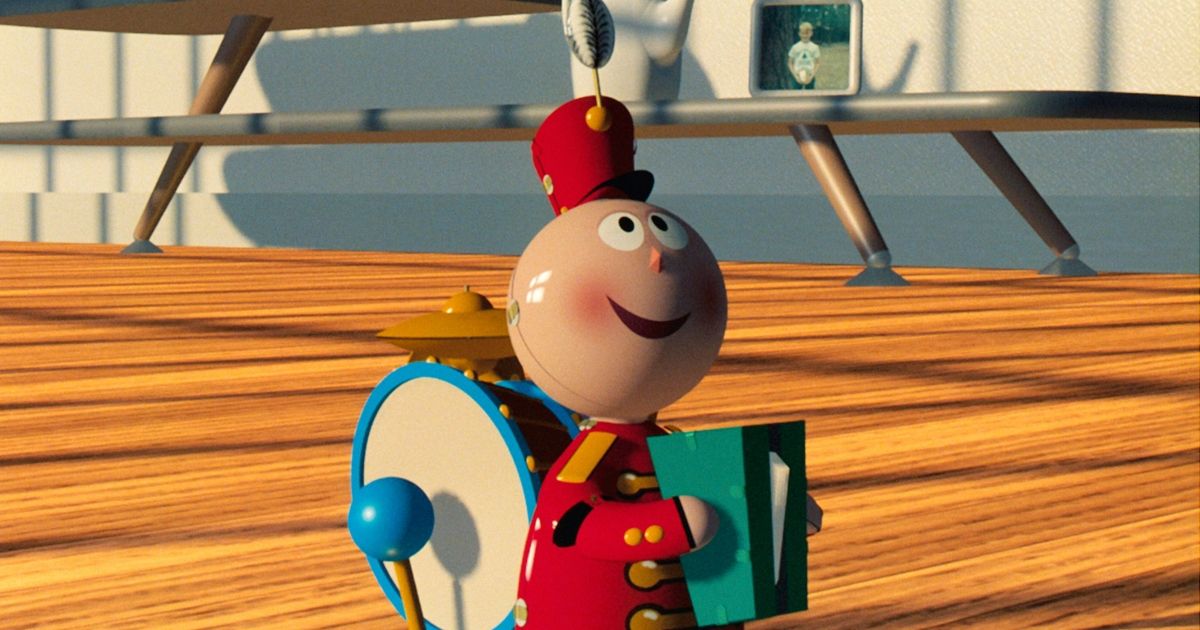 Only five minutes long, Tin Toy won the Oscar in 1988. It's a special moment in history, for it was a risky development in a small company with financial issues: Pixar.
The short follows the toy in the title, a one-man band named Tinny. While initially excited to be played with, he witnesses Billy, an infant, and his destructive nature with other toys, he is afraid and instead tries to run, alerting Billy to his presence when his music begins to play. This short caught the eye of Disney and directly inspired the plot and animation for Toy Story.
24
The Fly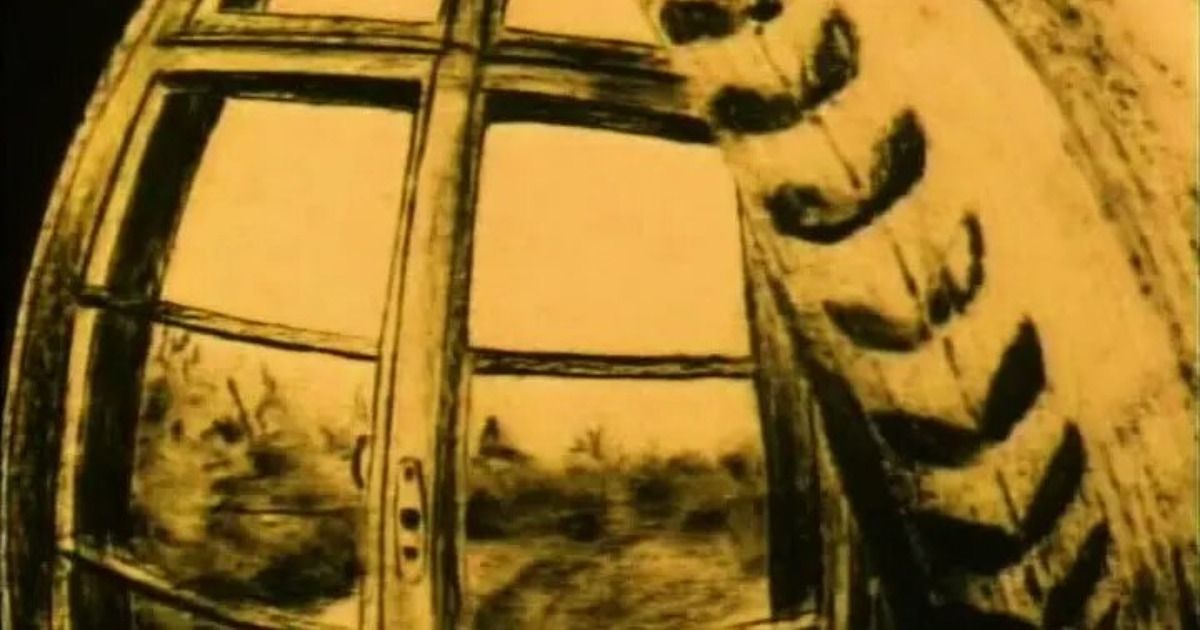 The Fly, a Hungarian animated short film, took home the Oscar for Best Animated Short Film in the Oscar's 53rd year. The unique film follows a fly who has woken up on a chilly autumn morning, on the hunt for somewhere warm to stay.
The short film is animated from the perspective of the fly whizzing around as it stumbles across an entrance to a house. Upon flying in, the fly explores all the home has to offer and gets confused by a few glass windows whilst doing so. The fast-paced animation is incredibly immersive and offers a unique spin on animation, making it no surprise The Fly won the Oscar.
23
Bob's Birthday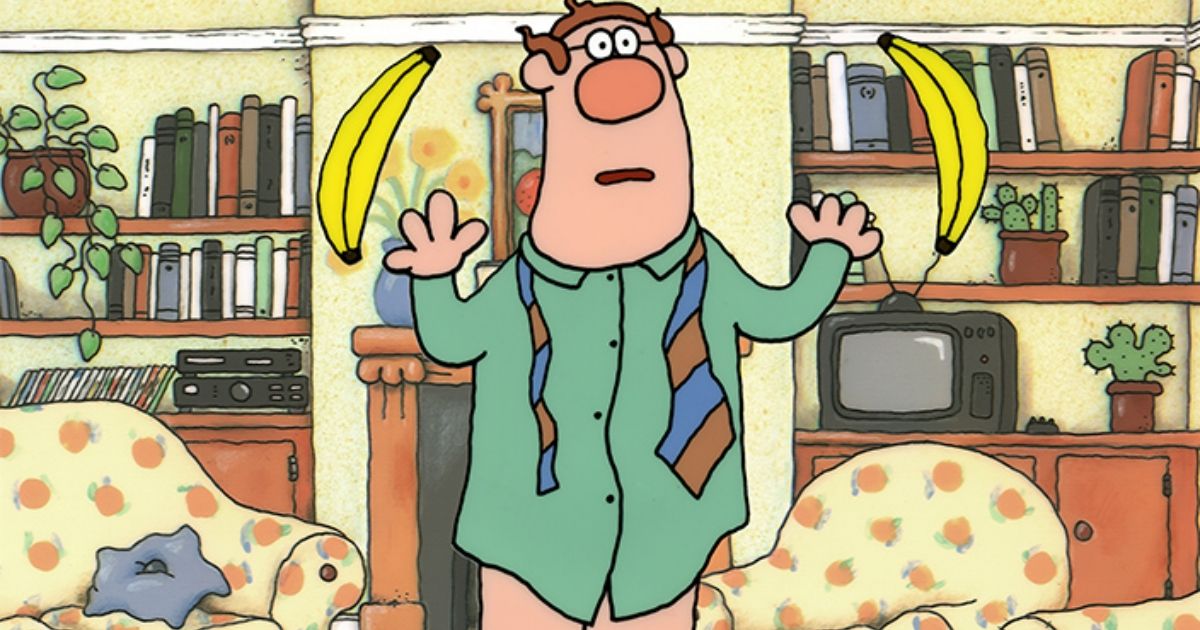 The 1994 Oscar belongs to Bob's Birthday, which served as the pilot for the series Bob and Margaret. On Bob's 40th birthday, his wife, Margaret, plans to throw a surprise party for him. She convinces him they're going out to eat while secretly preparing the house and inviting some of their friends over.
Meanwhile, at work, Bob begins to have an existential midlife crisis, struggling with his age and wondering if he's really doing everything in life that he wants to, and if everyone in his life actually likes him. A bit more mature than the usual animated short film, this definitely feels representative of the burgeoning 'adult animation' medium that would go into full-swing with The Critic, Home Movies, Mission Hill, Space Ghost Coast to Coast, and Dr. Katz.
22
Peter & the Wolf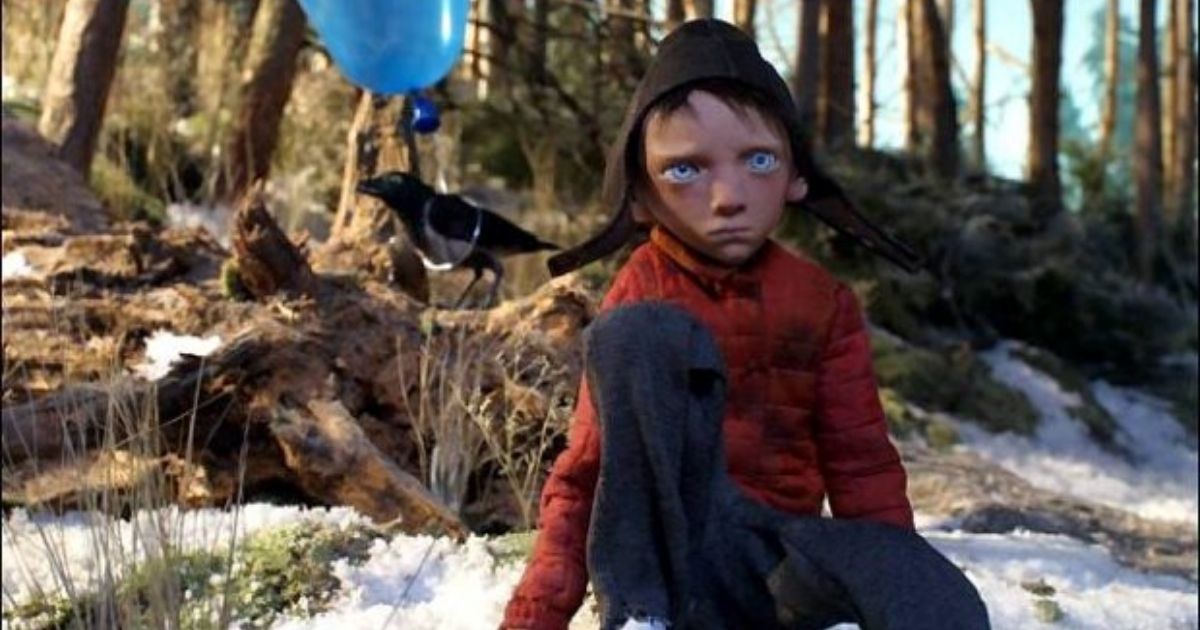 Peter & the Wolf, the winner of the 2007 Oscar, is based on the classic story of the same name. This gorgeous but haunting stop-motion film takes place at the edge of the large Russian forests in a house surrounded by a tall fence. Peter lives there with his grandfather, who forbids him from going out into the forest.
As the town's people tend to pick on Peter, his only friend is a duck he hangs out with in the yard. One day, a bird joins them and, growing impatient, convinces Peter to go into the forest. He sneaks out and has the time of his life, but he doesn't know about the dangerous wolf lurking very close by.
21
The Three Little Pigs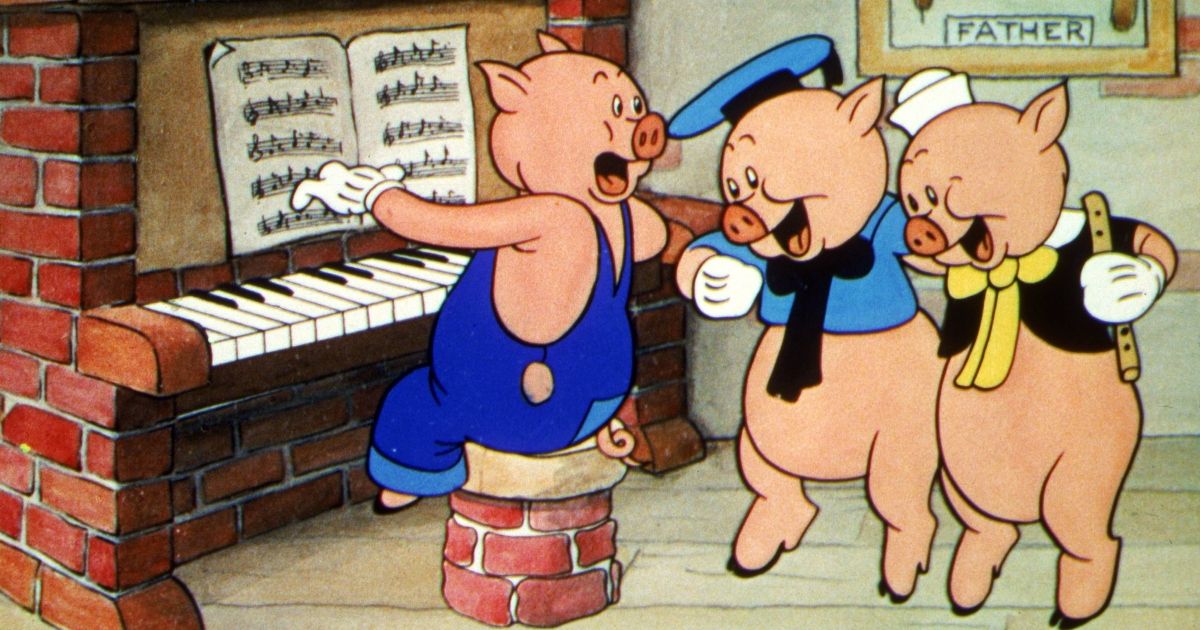 Only the second short to win the Oscar in this category, 1933's The Three Little Pigs is a Disney animation based on the fable of the same name and made by Walt Disney himself. The three pig brothers are all musicians, and the first two decide to build their houses out of straw and sticks so that they can keep playing, while the third makes a sturdy brick house and takes a more practical approach.
He warns his brothers of the big bad wolf, but they ignore him until it actually becomes their problem, seeing through his attempts to get inside their houses but barely managing to escape when he blows their houses away. Taking refuge in the third pig's house, they try to stop the wolf from bothering them ever again. Way ahead of its time, with sound and colors that most audiences weren't used to, this was a pretty revolutionary short no matter how tame it may seem 90 years later.
20
Geri's Game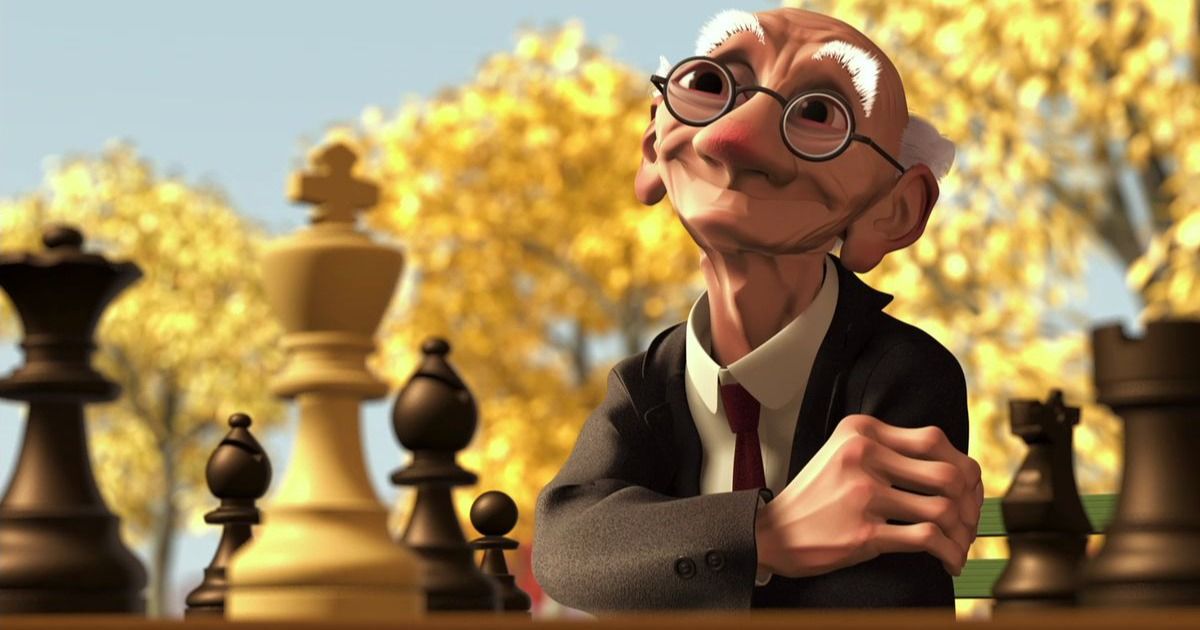 Released in 1997, Pixar's Geri's Game won during the 70th Academy Awards. The short follows Geri setting up a chess game in the park, where he plays as both competitors. Geri without his glasses plays competitively and confidently, whilst Geri with his glasses appears to be less experienced with the game.
It's easy to forget while watching, especially when Geri with the glasses feigns a heart attack so that he can switch the board around, but Geri is playing both players and is swapping seats throughout. Geri's Game was a big deal for Pixar because it served as a way to reintroduce audiences to the studio's series of short animations, which had been put on hold whilst Toy Story was being developed. With the short being the first Pixar film to focus on a human character as the lead, it played an important role in the studio's ability to animate human characters in the future.
19
The Old Mill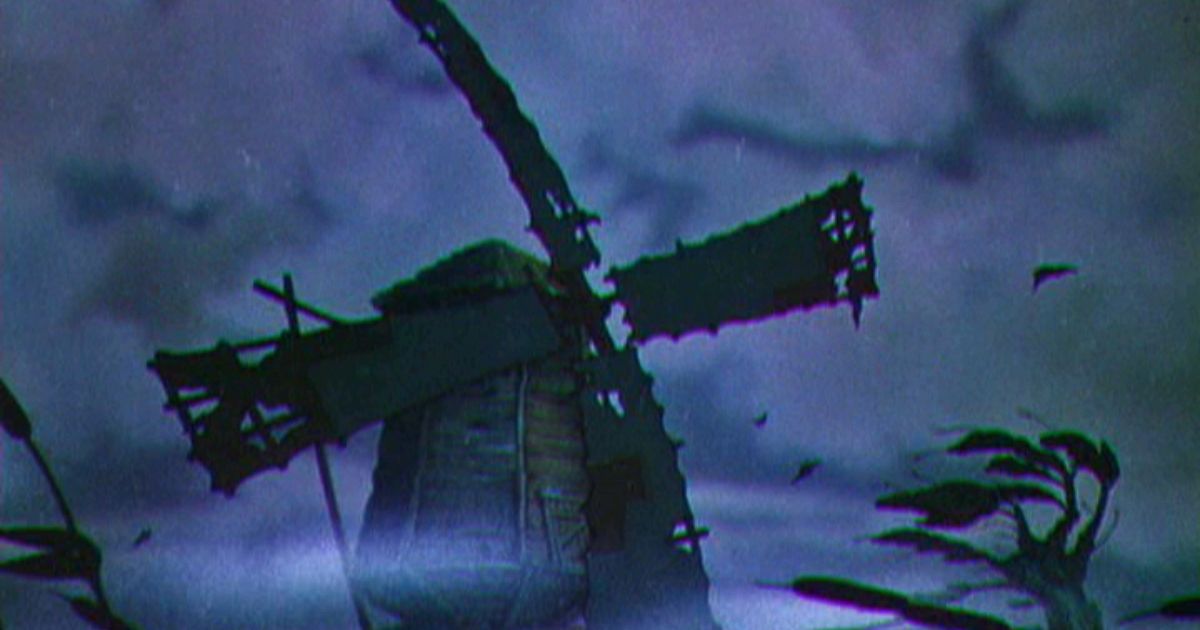 Another animation made by Walt Disney himself, The Old Mill, won in 1937. There isn't much plot to the short, but it features an array of animals beginning to populate an abandoned windmill as it degrades. They also have to deal with a severe thunderstorm that nearly destroys the mill, meaning their entire habitat will go down with it.
The animation served as a test for some more advanced animation techniques, including the first use of a multiplane camera, different lighting, color, and weather effects, and realistic animal behaviors, among other things. In many ways, the experimental and tumultuous qualities seem to anticipate Fantasia just a few years later.
18
Lend a Paw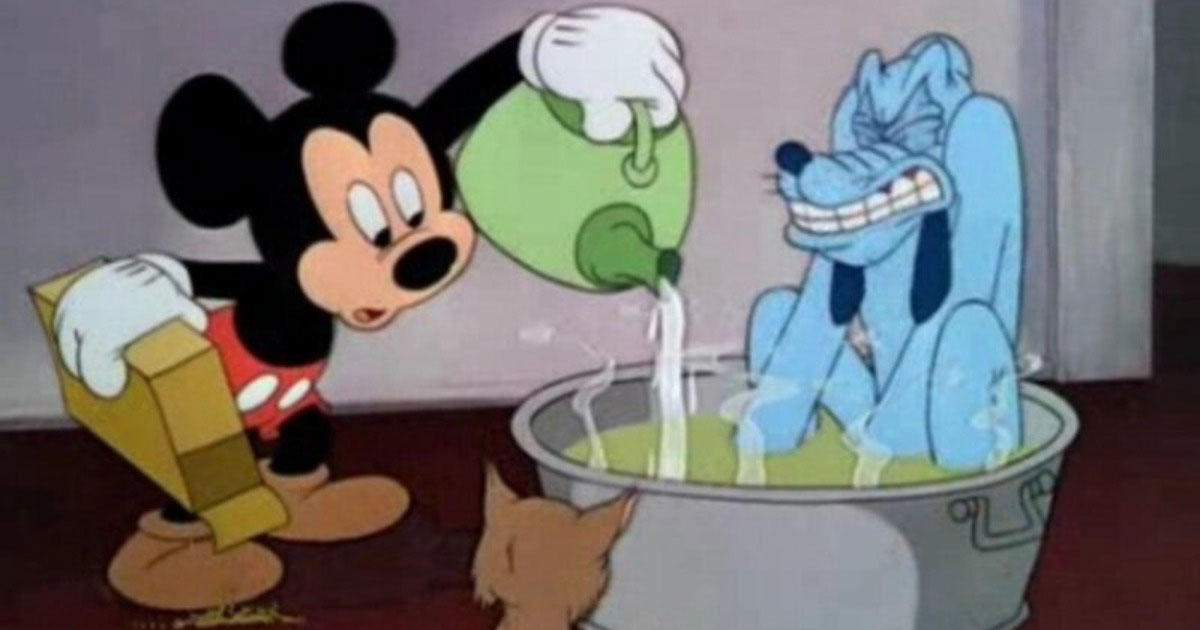 Featuring some of Disney's most iconic characters, Lend a Paw, released in 1941, tells the tale of Pluto adjusting to Mickey's new furry friend, a kitten. The short is heavily inspired by Mickey's Pal Pluto (1933), with the story beginning when Pluto rescues a kitten from drowning.
Jealous of the attention the new kitten receives from Mickey, Pluto listens to the devil on his shoulder and tries to encourage the kitten to attack Mickey's fish. However, Pluto ends up getting found out and is kicked out of the house for his actions. When the kitten finds itself stuck in a well, Pluto instead takes the angel on his shoulder's advice and goes to rescue them. This classic animation is the only Mickey Mouse short to win the Oscar for Best Animated Short Film, despite Disney's involvement in many other Oscar winners.
17
For the Birds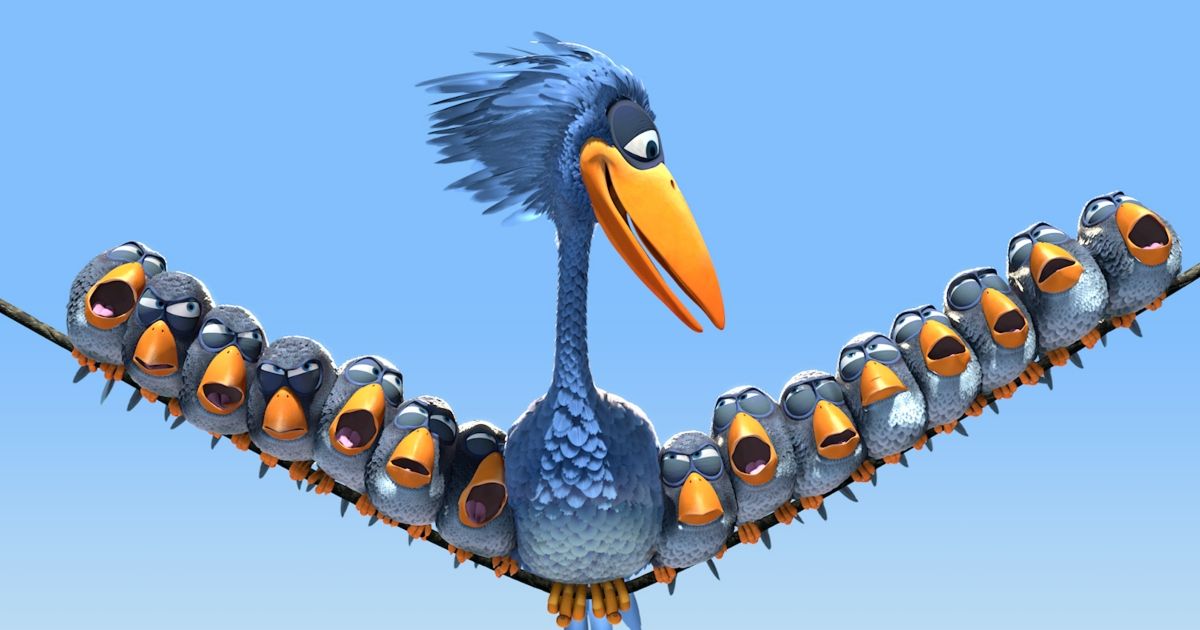 For the Birds is a Pixar short that won the Oscar in 2001. It was released alongside Monster's Inc. in theaters. The short follows a group of birds that all begin to sit on the same power line and bicker with each other about it, all wanting to be alone. When another, much larger bird gets their attention from the telephone pole they stop bickering to make fun of it instead, not realizing that what they're doing will actually harm them in the end.
Related: Best Pixar Animated Shorts
16
Mr. Hublot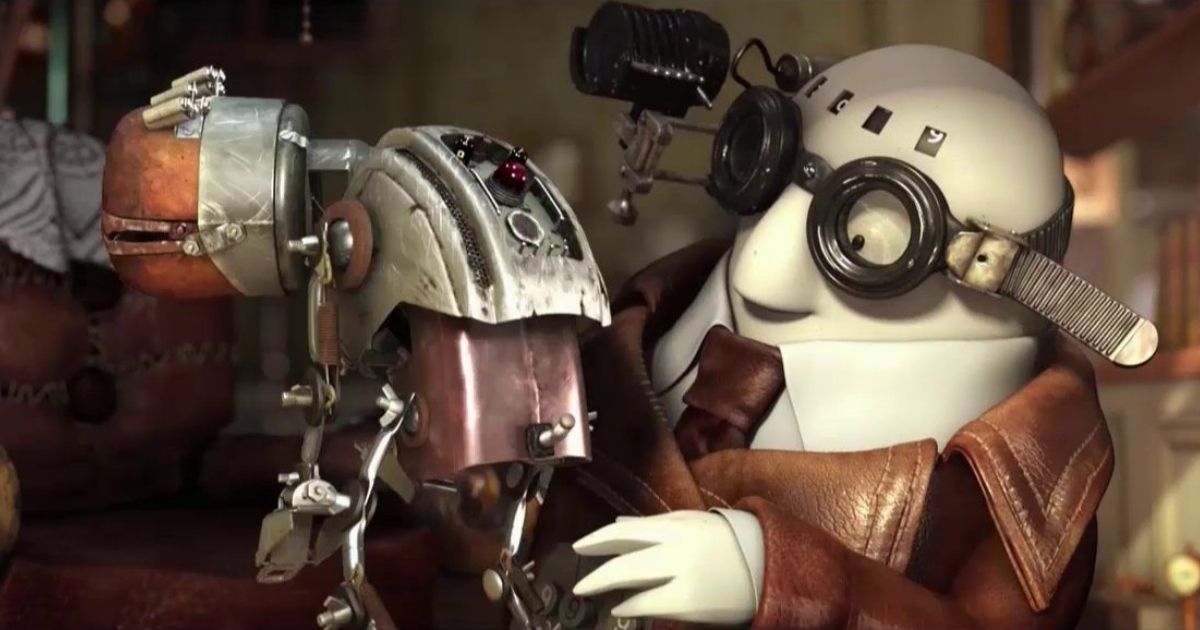 The French animation Mr. Hublot won in 2013, its title gesturing to the great French film character Mr. Hulot, played by director Jacques Tati in classics like Mon Oncle and Playtime. The short follows the titular character in a large steampunk city, where he lives in a tiny apartment. He likes to keep his apartment clean and straightened, even down to the pictures on the wall.
One day, he sees a tiny dog robot shivering in a box and decides to give it a home in his apartment. As it continues to grow much more than he expected it to, it starts to grow destructive in the tiny apartment, causing issues for both of them.
15
Feast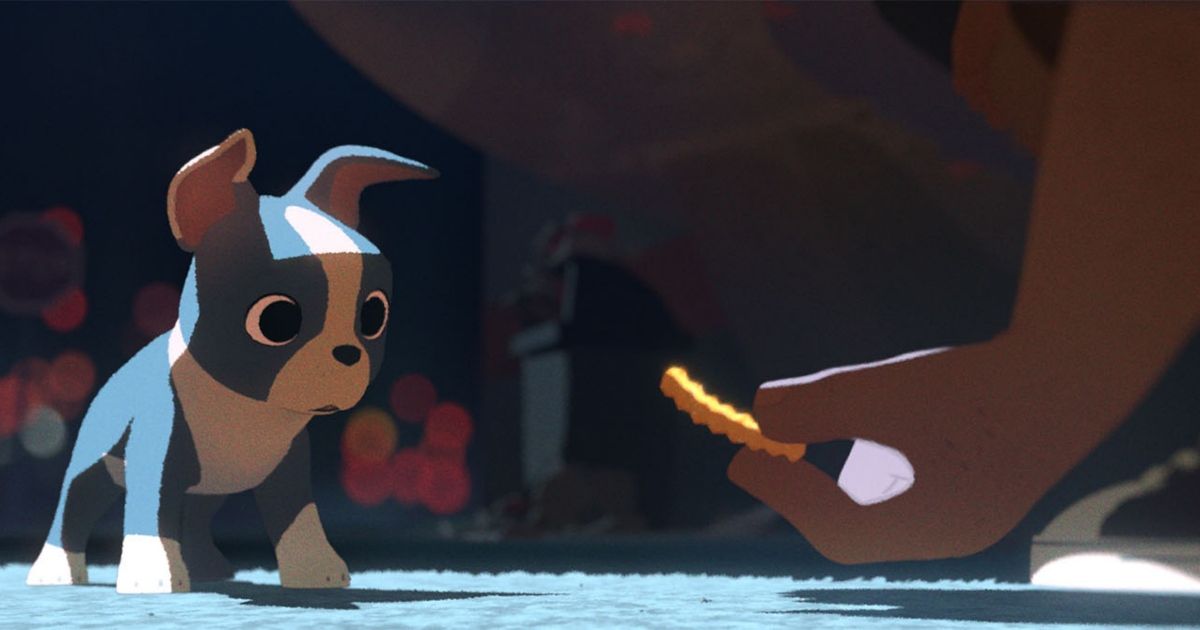 The 2014 Oscar winner was Feast, another Disney piece and one that debuted attached to Big Hero 6. The main character is a Boston Terrier who begins as a stray. After eating a stray fry that was dropped and offered another one, he's adopted by James and is named Winston.
James feeds Winston plenty of junk food scraps along with his normal kibble, but when James enters a relationship and begins to eat healthier, Winston is upset the only foods he's being offered are vegetables. After a bad break-up, James turns back to junk food, and Winston is initially happy, but realizes James is in a bad mood and tries to get him and his girlfriend back together.
14
Paperman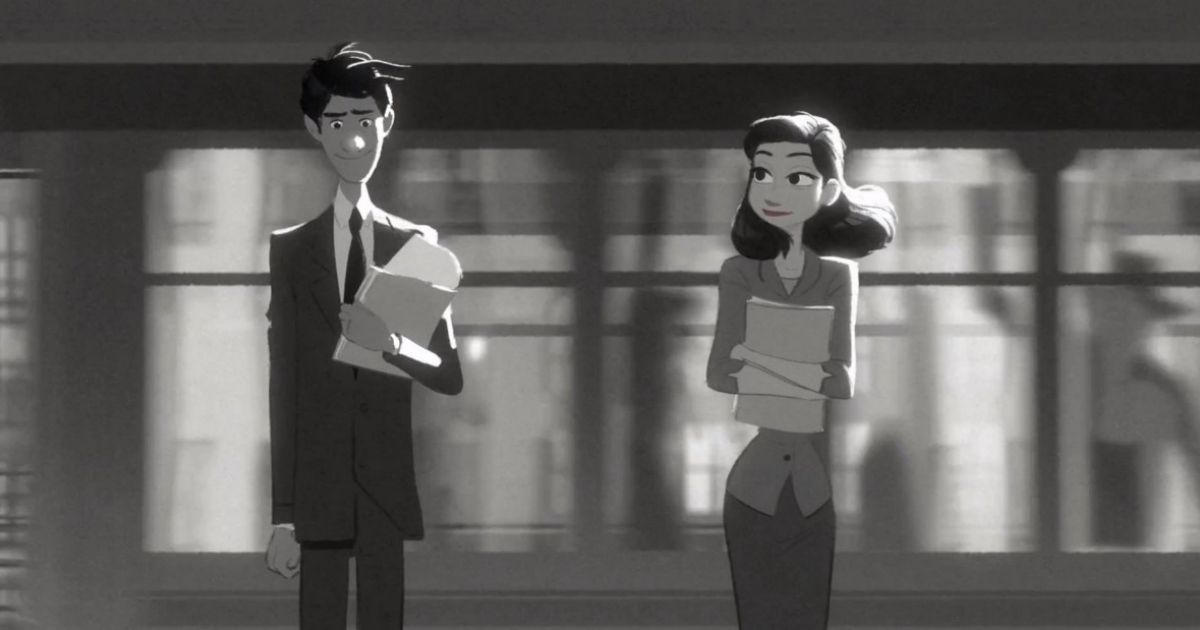 Disney's first win in over 40 years, Paperman won in 2012 after it debuted with Wreck-It Ralph. The mostly black and white short combines traditional and computer animation to tell a romantic comedy story. George, an accountant, is waiting for the train when a piece of paper hits him in the face. It belongs to a young woman, Meg, who lost it to the wind.
The reverse happens soon after, and her lipstick leaves a mark on his page, distracting him so that he misses her boarding the train and leaving. Later discovering her working in the building across the street, he begins to turn the papers on his desk into airplanes in the hopes that they'd reach her and draw her attention to him.
13
The ChubbChubbs!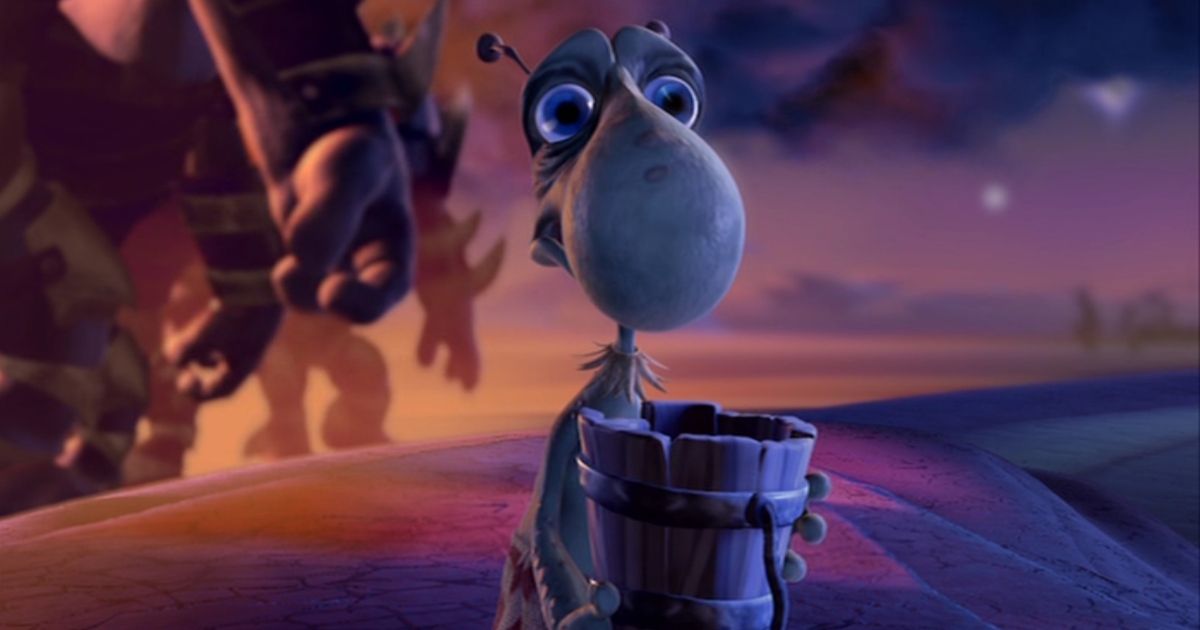 From Sony comes the 2003 winner, The ChubbChubbs! This short film follows Meeper, the janitor of an alien bar with aspirations to one day be a karaoke performer. He's kicked out when he accidentally electrocutes a singer, and outside he's warned that the ChubbChubbs are coming. In the distance, a ship lands bearing huge monsters with weapons. Attempting to warn the bar of the incoming threat fails as he manages to further injure the singer, leaving it up to him and a couple of chicks he found outside to try and stop the aliens.
12
Bao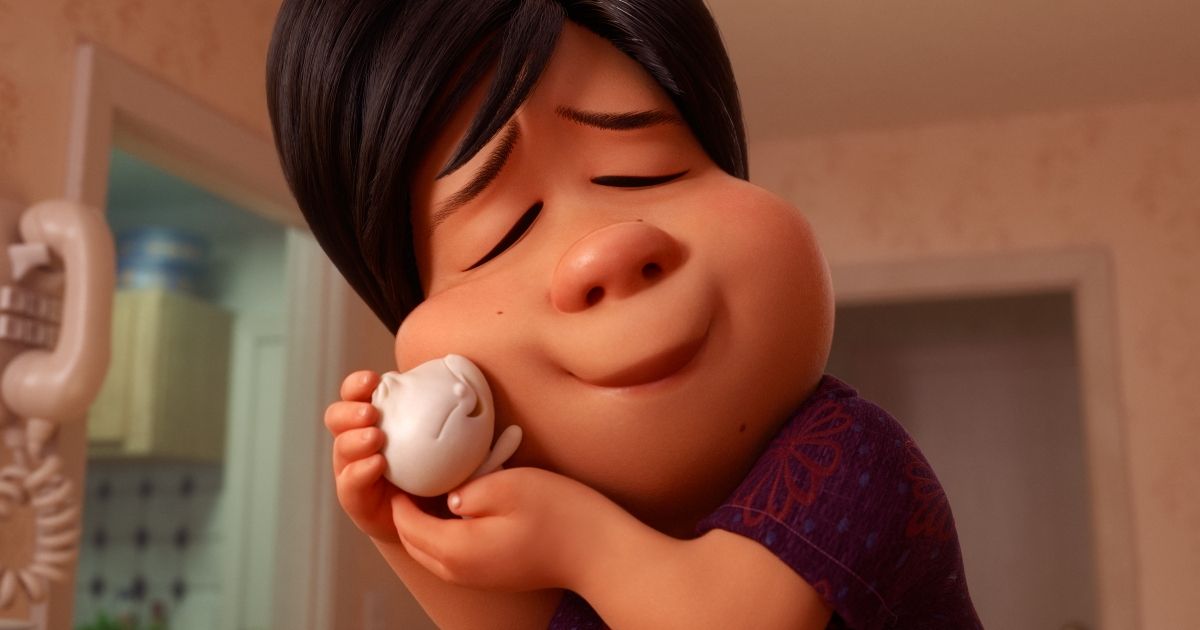 Pixar released Bao, the 2018 winner, along with The Incredibles 2. An aging mother is suffering from empty nest syndrome when, while cooking for her and her husband, one of her steamed buns comes to life. She raises the bun as if it was her own child, but as it grows, it desires things the mother doesn't want it to do, specifically because she's overprotective.
As it pushes at her boundaries more and more, desiring more independence, it creates tension between the two of them that begins to grow to a point they can not return from. Bao is a beautiful, adorable little allegory, and paved the way for its filmmakers to create another Asian Pixar story with Turning Red.
11
Birds Anonymous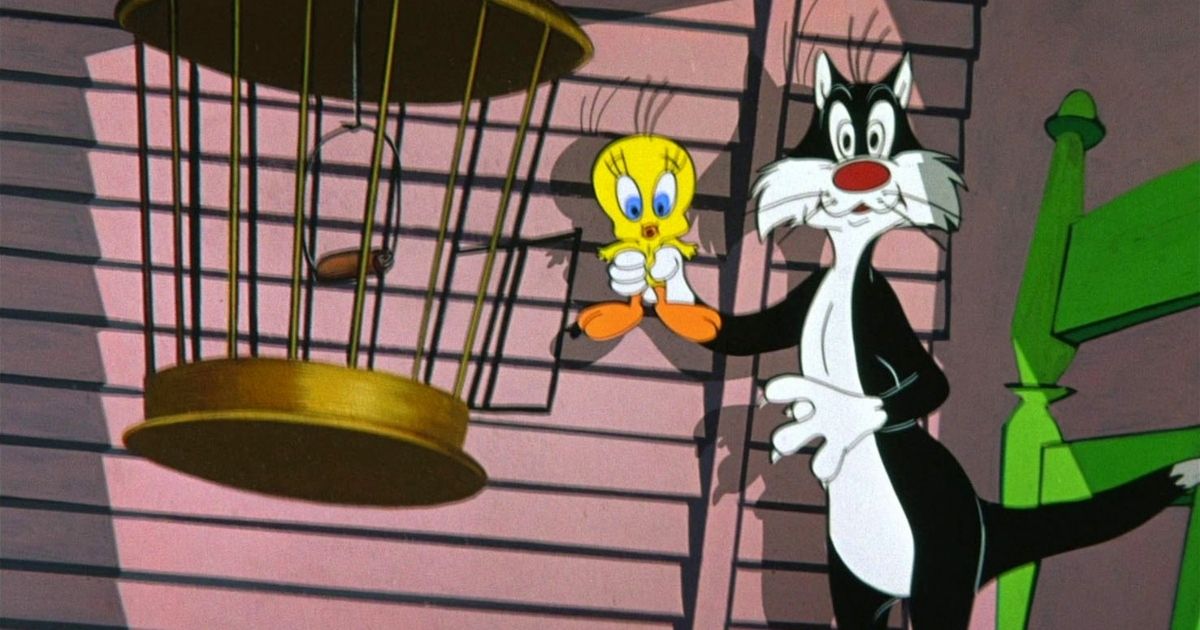 The Looney Tunes short Birds Anonymous, featuring Tweety and Sylvester, won in 1957. Normally, Sylvester is always trying to eat Tweety, and since they live together, the pair is often at odds. However, this time he's stopped by another calmer cat who claims Sylvester's bird cravings will only lead to self-destruction.
He then invites Sylvester to a meeting of Birds Anonymous, a support group of cats trying to overcome their own bird addictions. The rest of the short then features Sylvester trying and failing over and over again to not give in and to overcome this supposed addiction. It's a weird meta variation on the classic set-up that appeals to adults just as much if not more than kids.
10
La Maison en Petits Cubes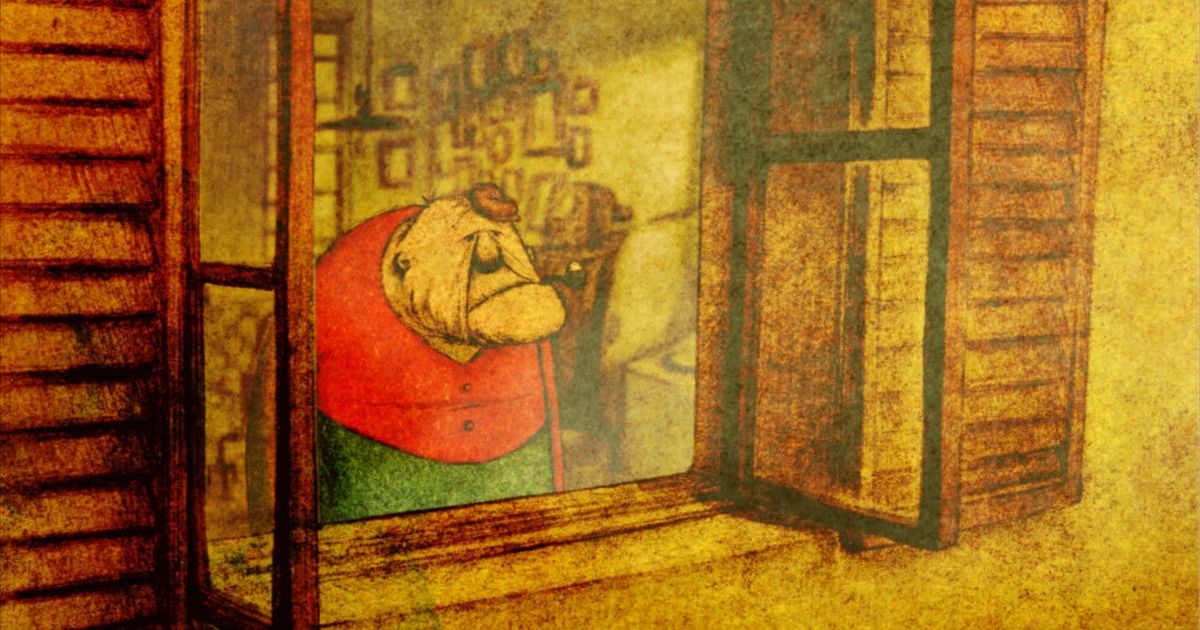 La Maison en Petits Cubes, or The House of Small Cubes, is a Japanese short film that won in 2008 and has a visual palette that's much different and more rustic than many other cartoon shorts. It follows an older man who lives alone and is forced to keep adding levels to his home to stay dry as the rest of the town slowly floods with water.
One day, after accidentally dropping his pipe into the water, he dives down after it, going through the other rooms in search of it and making him relive some of his life as memories begin to resurface. These memories include many eventful times in his life, as well as times from before the flood.
9
Knighty Knight Bugs
Another Looney Tunes winner, this time in 1958, goes to Bugs Bunny himself in Knighty Knight Bugs. Dressed as a jester in King Arthur's court, he's put to the task of getting the singing sword back from the black knight, a task none of the other knights want to do thanks to the black knight's dragon and supposed invincibility.
Related: The Most Popular Looney Tunes Characters, Ranked
With no other choice but to go, he finds the black knight is Yosemite Sam, and the dragon currently has a cold. Bug sneaks in while they're both sleeping, and from there, continues a long game of running and hiding from Sam and his dragon, as well as keeping them away from him as he tries to escape the castle and return to Arthur.
8
Winnie the Pooh and the Blustery Day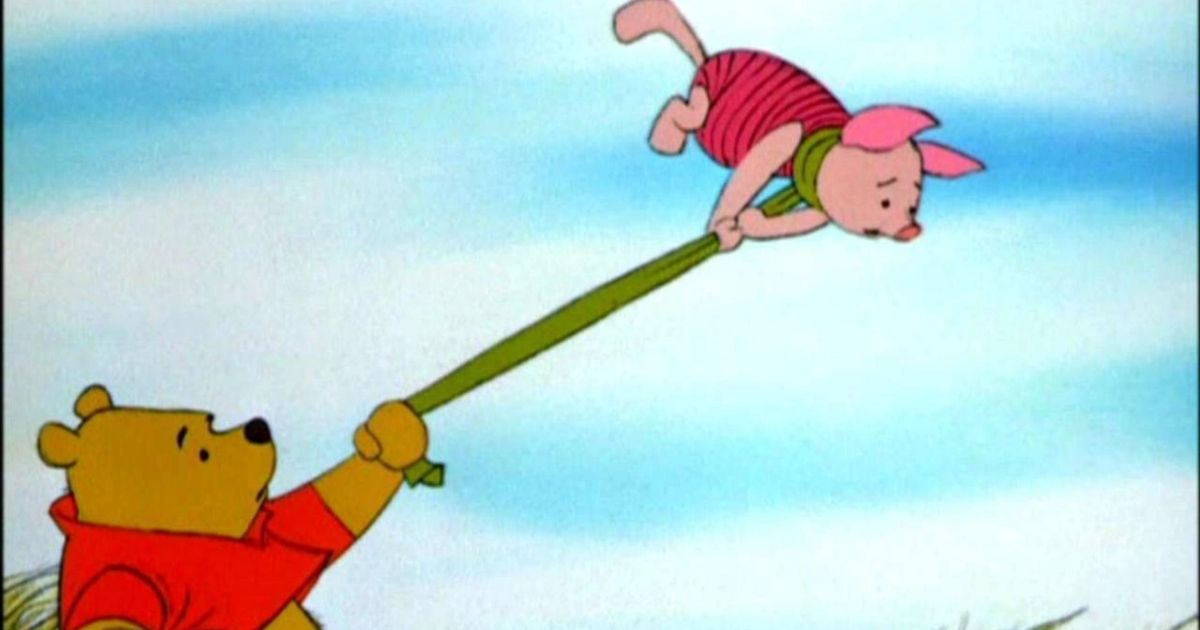 Winnie the Pooh and the Blustery Day, the 1968 winner, is notable for being the last short produced by Walt Disney himself, who passed two years before its release. It's a very windy day in the Hundred Acre Woods and Pooh and his friends face many hardships.
From Pooh barely managing to catch Piglet before he blows away, to knocking over Eyore's house and witnessing Owl's tree and house collapse, it seems like there's no end to the mishaps. The wind keeps blowing, however, and soon brings a flood that spreads through all the woods, putting some of the animals in danger again in the process. The short perfectly captures the quiet melancholy and resilient friendships which makes the Hundred Acre Woods gang so beloved.
7
Harvie Krumpet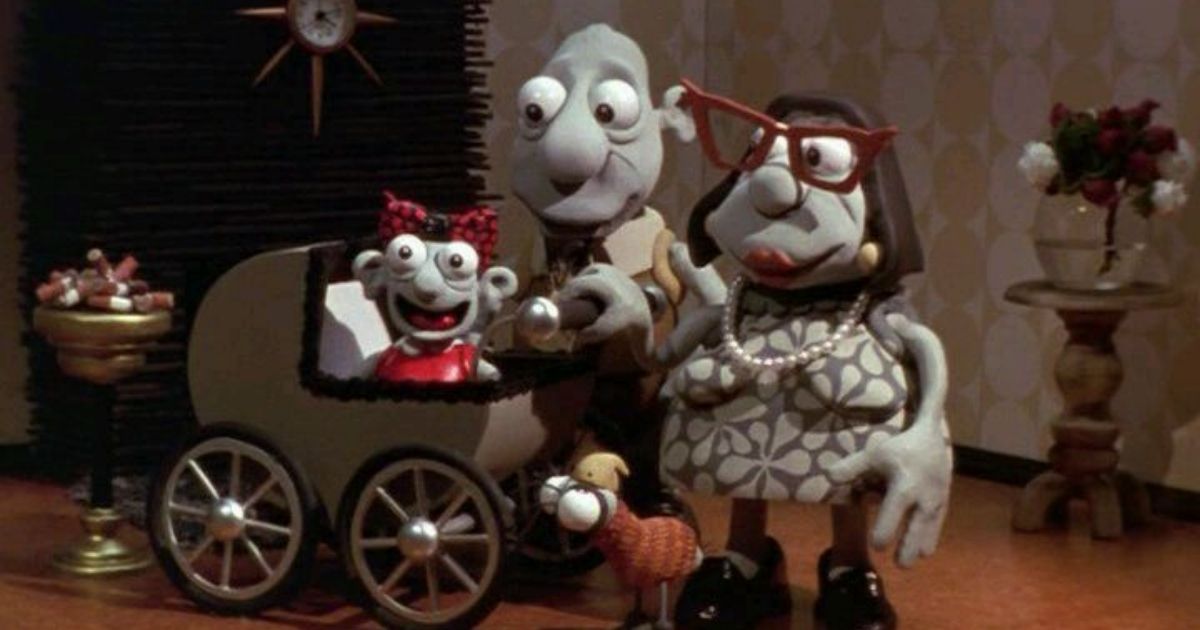 The 2003 winner, Harvie Krumpet, is a claymation short following the life of the titular character. Harvie has had a life of bad luck starting from the moment he was born, so his mother helps him collect information, called 'fakts', that are written into a notebook hung around his neck and shown to viewers throughout the film.
After his parents die in the beginning of World War II he moves to Australia where he continues his life of bad luck, suffering through many illnesses and diagnoses. He still remains optimistic through everything that's happened though, living his life to the fullest despite the curves it throws his way and the changes he experiences. It's a beautiful, life-affirming, albeit tear-jerking short.
6
The Ugly Duckling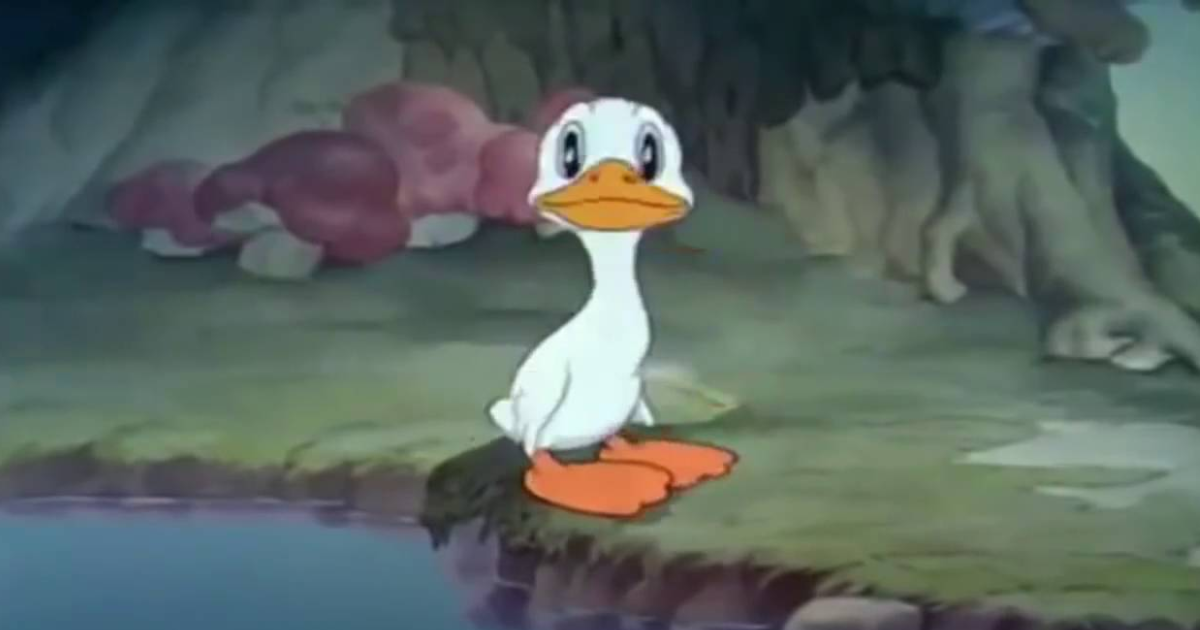 Part of the 75-part Silly Symphony series, The Ugly Duckling is a Walt Disney Production adaptation of the classic fairytale. As the story goes, the Ugly Duckling is rejected by a family of ducks as they believe him to be ugly. Luckily, the duckling is soon found by a family of swans, where he learns he looks different from the other ducklings because he too is a swan.
The beautifully animated story is set to some equally lovely music, making the short animation an emotional and heartwarming watch. Given the impressive animation and familiar story, it's no wonder this short won the Oscar in 1940.