In 1973, Mike Phillips was working as a teacher in Paddington when he was contacted out of the blue by the Community Programme Unit of the BBC. Soon afterwards, he found himself presenting a programme about the ways in which black children were discriminated against in the British education system. Entitled Black Teachers, it was broadcast late on the evening of 16 April 1973 on BBC Two, with Phillips chairing a studio discussion and introducing some hard-hitting filmed reports on the issue.
"Looking back, it all seems quite strange," says Phillips, who went on to become a journalist and celebrated crime novelist, "not least because at that time you could walk through the BBC building and not encounter another black person. What's more, there were not that many black teachers in British schools, but we managed to find six who all felt like I did. We had a point to make and we made it as aggressively as possible. It was a big deal when it came out, because it just wasn't the done thing at that time."
Black Teachers was one of the first programmes featured in a series called Open Door, which remains Britain's most radical experiment in public access television. It was created and produced by the Community Programme Unit (CPU), a small department within the BBC headed by Rowan Ayers, a legendary figure within the corporation for his democratic approach to programme-making. For each episode, the CPU provided a studio, camera crew and technical assistance to various activists and groups who had, as the corporation put it, "voices, attitudes and opinions hitherto unheard or seriously neglected". To the horror of many traditionalists within the corporation, the producers of Open Door also gave these previously marginalised voices complete editorial control.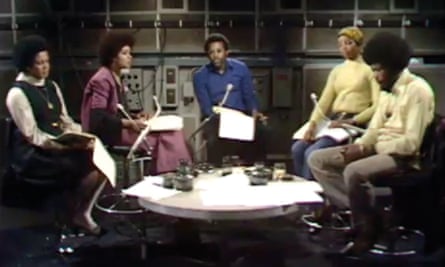 Though launched in the early 1970s, the programme's ethos was firmly rooted in the 60s, a decade in which youth-led cultural shifts had challenged long-held attitudes to deference and propriety. "There was a general feeling among some of those who worked for the BBC that new genres and formats were needed," elaborates cultural historian Matthew Harle. "People like Ayers felt strongly that the BBC should reflect the broader social changes that were under way, but also that working-class and alternative voices needed to be heard."
In 1972, a young David Attenborough had drafted an internal proposal for community programming that had said exactly that. Open Door was a direct result. "What is striking now," says Harle, "is how many of the subjects they tackled – immigration, housing, workers' rights – resonate strongly today."
Harle is co-curator of an intriguing exhibition that is due to open at the Raven Row gallery in London. Entitled People Make Television, it focuses on the emergence of DIY television in the 1970s, and features around 100 Open Door programmes, of which only a handful have been seen since their original broadcast. The exhibition will also include examples of other public access programmes that were broadcast on several short-lived local cable TV stations in the early to mid-1970s.
"There are three points of entry to the exhibition," says Alex Sainsbury, director of Raven Row and co-curator of the show. "You can wander around and browse a selection of Open Door programmes or sit on a sofa and watch a single programme of your choice. A media library has been installed on the second floor that will provide access to the full range of programmes."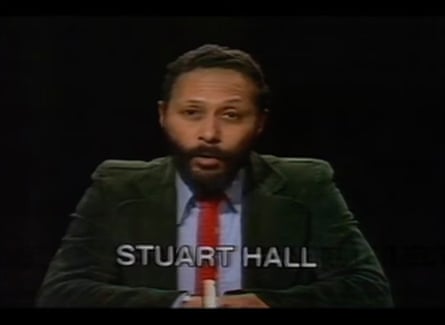 The content runs the gamut from the prescient – a programme from 1973 hosted by the Transex Liberation Group – to the worthy but dull – the case for a jazz musicians' union made by none other than Spike Milligan. "I think the installation might require a shift in consciousness for contemporary viewers because Open Door is the opposite of today's seamless television," Sainsbury continues. "The editing is often rough, with sudden breaks in the narrative flow that now seem oddly jarring. It's really about the emancipatory possibilities of handing over editorial control to often-radical young voices who are strongly critical of authority and, in particular, the police and politicians."
Perhaps the most well known Open Door programme was the provocatively titled It Ain't Half Racist, Mum, an exploration of unconscious racism within the media that was aired in 1979 and co-presented by the late cultural theorist and political activist Stuart Hall. One of its main targets was the BBC itself, with its most respected presenter of the time, Robin Day, coming in for some strong criticism for his chairing of a 90-minute debate called The Question of Immigration. The "guest of honour", as Hall put it, was Enoch Powell, the Conservative MP infamous for his "rivers of blood speech" in 1968. Day quoted Powell as an expert witness throughout and steered the debate in a way that angered Hall. "As soon as you start defining black issues in terms of numbers and repatriation," he argued, "you play straight into the hands of extremist racist groups and their solution of forced repatriation."
Today, the episode makes for queasily uncomfortable viewing, the use of clips culled from sitcoms like It Ain't Half Hot, Mum highlighting how much popular TV comedies of the time often peddled the most offensive racist tropes and stereotypes to the delight of their white studio audiences. Back then, the rationale within the BBC seems to have been that if racism was cloaked in humour, it was harmless.
Though frequently contentious and often garnering negative headlines in the rightwing media, Open Door ran for a decade, allowing myriad campaigning groups, including anarchists, female priests, ex-convicts and office cleaners, to have their say on national TV. Inevitably, it sometimes crossed a line from provocation to offence as with a controversial 1976 programme that gave airtime to the unapologetically racist Britain Stop Immigration Group. Viewed from the perspective of today's more ideologically riven and relentlessly shrill social media-driven culture, though, many of the programmes seem almost quaint, in terms of both their informal structure and the earnestness of the presenters. As Harle points out, though, the arrival of public access TV via Open Door was a pivotal and prescient moment in the history of British media and culture, prefiguring the launch of the initially unruly and raw Channel 4 in the early 1980s.
"It was definitely a testing board for Channel 4," he says, "but, in its own right, it was groundbreaking. We tend to underestimate how radical it was in the early 70s to see marginalised people being given airtime to speak freely about their experiences. Also, the programmes were not made to be entertainment and did not adhere to the formal rules of current affairs or documentary programmes. It was a living, breathing experiment."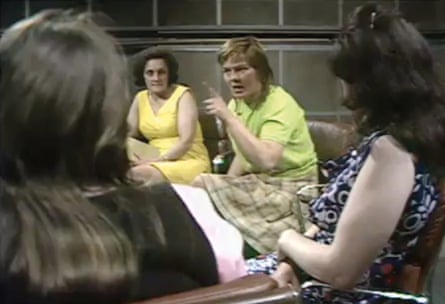 Maggie Pinhorn was one such radical voice, an alternative filmmaker who had made a name for herself in 1970 with Tunde's Film, a hard-hitting drama set in the East End of London that trailed a group of young black teenagers as they tried to find work. Scripted and co-directed by one of the kids, Tunde Ikoli, and featuring songs composed by Joan Armatrading, it was screened at the London and Edinburgh film festivals and brought Pinhorn to the attention of Ayers.
"Rowan was a visionary of sorts," says Pinhorn. "He believed passionately that ordinary people should have a platform on the BBC to express their views. When he contacted me, I sat down with some East End people I knew and we came up with the idea of creating our own spoof TV channel with local news, weather reports and even a cookery programme."
The result, East End Channel 1, is a lively parody of traditional TV formats, with one segment featuring local youngsters spoofing Alan Whicker as they solicit views from passersby. Pinhorn managed to convince a few celebrities – comedian Marty Feldman, TV scriptwriter Johnny Speight and the late Clive James – to appear in walk-on parts, playing themselves. James was so impressed that he reviewed the show glowingly in his Observer TV column the following week.
I ask Pinhorn, 50 years on, how she feels about the moment when the BBC allowed voices like hers and her working-class East End collaborators to be heard. "For me, it was radical because back then there were huge numbers of people in this country whose voices were never heard. I remember it fondly, and so do the people who were involved in it. I know that because I still see them from time to time. Once you create something like that together, you are friends for the rest of your life."