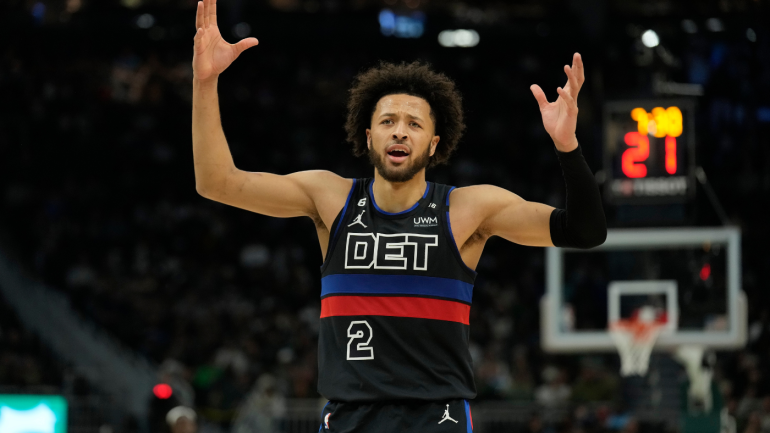 Getty Images
Detroit Pistons guard Cade Cunningham will undergo surgery on his shin and miss the remainder of the season, according to Adrian Wojnarowski. Cunningham is expected to make a full recovery and be back with the team for training camp ahead of the 2023-24 campaign. 
Cunningham has not played since Nov. 9. Over the past month he has been resting and rehabbing to see if his shin would improve without needing to go the surgical route. However, after consultation with doctors and the organization, all involved decided the season-ending procedure would be the best decision for the long-term, per Wojnarowski. 
The No. 1 overall pick in the 2021 NBA Draft, Cunningham's career has gotten off to a frustrating start. He missed time at the beginning of his rookie season due to an ankle injury and has still only played 76 career games — less than a full regular season. In 12 games this season he averaged 19.9 points, 6.2 rebounds and six assists. 
CBS Sports will continue updating this breaking news story.