Since the official announcement at the 2022 San Diego Comic-Con confirming the rumored reboot was actually in production, Marvel fans have been scrambling for any and all news regarding Daredevil: Born Again. Besides Vincent D'Onofrio once again stepping into the shoes of the all-powerful crime lord Kingpin and later revealing that actress Sandrine Holt will be portraying the role of Vanessa Fisk, Marvel Studios was very quiet regarding any other pivotal comic book-related characters coming to the Disney Plus show. That was until Mar. 7 when Variety Magazine broke the news that Jon Bernthal would return to live-action Marvel productions as The Punisher in the long-awaited upcoming Daredevil television series.
Gaining momentum on the small screen back in November 2017 with a Netflix show called The Punisher as well that lasted for two seasons and which took place in the same world as other Marvel shows on the streaming platform, the anti-hero enacted his own form of swift and violent justice to those corrupt authorities who killed his family. While fans of the underrated Marvel Netflix show overwhelmingly favored the first season over the second, this twenty-six-episode saga helped cement a connection between the former Wolf of Wall Street actor and the death's head skull emblazoned vigilante. The presence of the Punisher in Daredevil: Born Again now opens up many different avenues of storytelling that are otherwise impossible. Let's look at some of the crossovers that took place over the years and see what's possibly going down when the demon from hell's kitchen returns to the small screen.
First, the multiversal and cataclysmic event from the 1990s, known as Punisher Kills The Marvel Universe, would serve as an ultimate visual treat for hardcore comic book fans looking for the most embroiled stories involving the two Marvel characters. But something that involves the death of many heroes and villains in a gruesome fashion is more likely suited for an animated adaptation. With the second season of Marvel's What If coming soon, we can expect some variation of that storyline to become a reality in that Disney Plus series.
Related: Marvel TV: Best Netflix-Era Villains, Ranked
A Street-Level Team Against Kingpin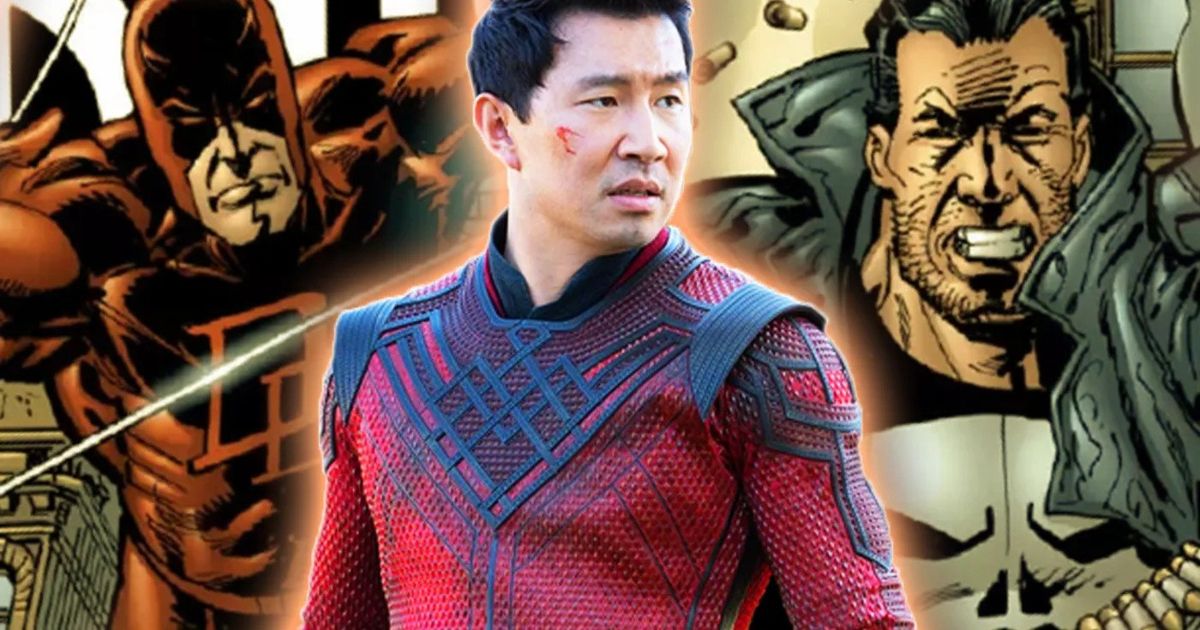 In the meantime, plenty of other exciting plots can be taken from print and revised for a live-action retelling. After a line of high-quality stories about lesser-known heroes called Marvel Knights was successfully implemented into the publication that saved Marvel Comics from bankruptcy in 1998, the moniker was connected to a very underrated superhero team created in July 2000.
This group consisted of names every Marvel fan has seen on the big and small screen. While Punisher and Daredevil were the leading two figures of the group, other familiar Marvel Cinematic Universe characters like Black Widow and Shang-Chi were a part of the team. Even Dagger from ABC Family's Cloak and Dagger was a mainstay in this faction. With the multiverse possibly bringing back characters we thought we would never see again and Disney being open to picking Marvel characters from other cinematic universes and dropping them off in their own, Kingpin could soon have a formidable challenge awaiting him. Not to mention that Moon Knight and Luke Cage also make appearances in this comic series.
Related: Daredevil Movie Director Recalls Fan Blowback to Michael Clarke Duncan's Casting as Kingpin
Fighting For Control of NYC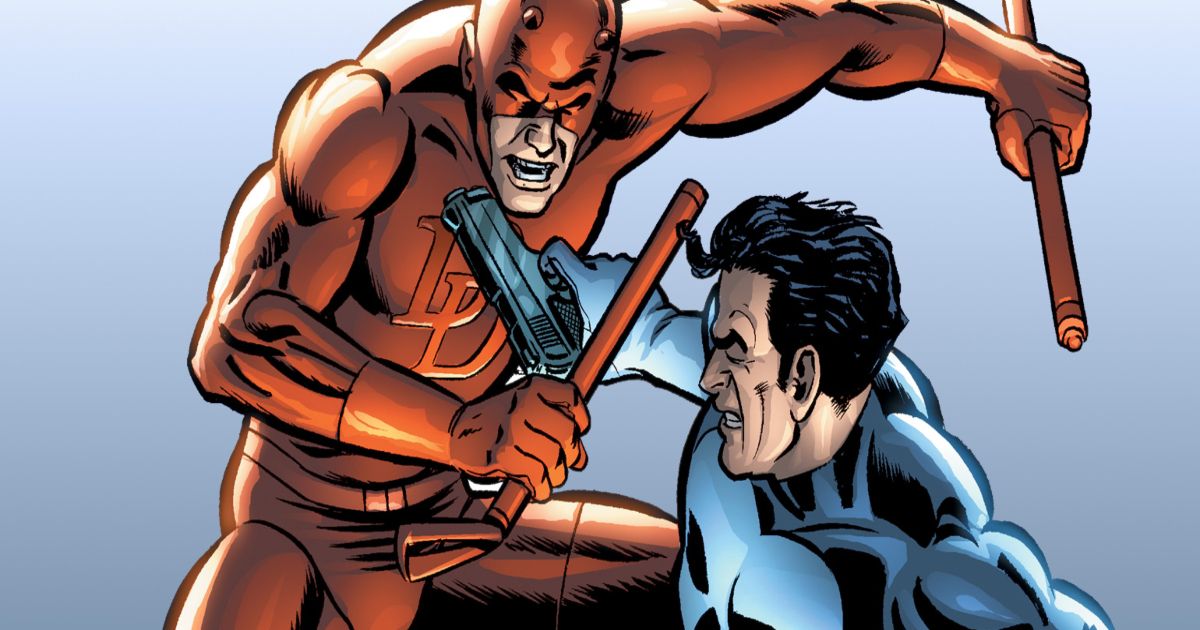 Not only offering a more magnified look into the trifecta of Daredevil, The Punisher, and Wilson Fisk but involving a plot that could easily be fitted into a world that is recovering from the effects of Thanos' snap, writer and illustrator David Lapham came out with a miniseries in 2016 titled Daredevil Vs. Punisher: Means & Ends. With chaos ensuing in the criminal underworld of New York City when Kingpin is ousted from his throne, Daredevil and Punisher clash when their differing forms of justice collide with each other's ideology. Considering there has not been an explanation regarding what took place for these three characters during the troublesome events of Avengers: Endgame, the storyline of Means & Ends could be used as epic flashback scenes in Daredevil: Born Again.
Taking On Kingpin's Underworld and Punisher's New Evil Army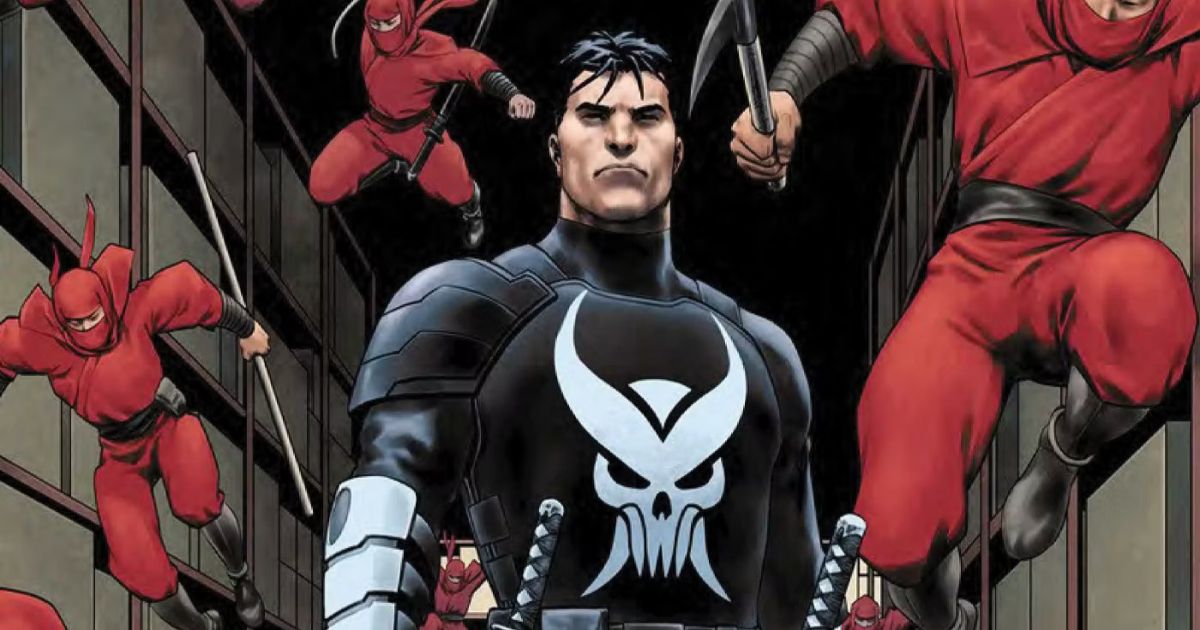 Finally, the most suitable scenario might very well be what just recently took place within the pages of the newest Punisher comic series. On Mar. 9 of just last year and in a twist of events that nobody saw coming, writer Jason Aaron had Frank Castle become the leader of the Hand after they promised him that they could magically revive his dead wife and children. This religious cabal group, primarily made up of red-robed ninjas, has already made their live-action debut on various Netflix shows, so it wouldn't be strange to see them again.
Considering this will be on Disney+, the Hand would be an excellent way to incorporate sword and saber action instead of the gun-themed violence that Punisher is known for. Additionally, Daredevil becomes a central part of this story as he is the one who finds out that the Hand has been lying to Castle for numerous nefarious reasons. While Kingpin is not yet involved in this story, his struggling criminal underworld at odds with Punisher's Hand could make for a great introductory story where Hell's Kitchen is suddenly being ripped apart.
Seeing how Daredevil: Born Again will be stretched out to eighteen episodes instead of the usual six that Marvel shows get on Disney+, plenty of possibilities could occur when the superhero show arrives on the streaming platform starting sometime in spring 2024.