If you aren't already aware, musician, visionary, and performer David Bowie could do pretty much do anything. While Bowie drew acclaim as a musician for much of his career, the singer's acting roles are equally notable. Bowie starred in sci-fi, horror, fantasy, war dramas, art films, and everything in between, and managed to incorporate his larger than life persona into each of his respective performances. Bowie's film roles also demonstrated his notable range and showcased layers to an already impressive set of skills.
Updated December 7th, 2022: If you're a fan of David Bowie, you'll be happy to know we've updated this article with more of the talented musician's best films.
For fans of Bowie's film roles, the discussion is passionate as to which serves as his strongest performance to date. Thankfully, we've complied a roundup of some of Bowie's most dramatic, campy, poignant, or flat out gonzo roles all in one place. Take a look and find out which film truly represents the acting pinnacle of the Starman.
10/10

Just a Gigolo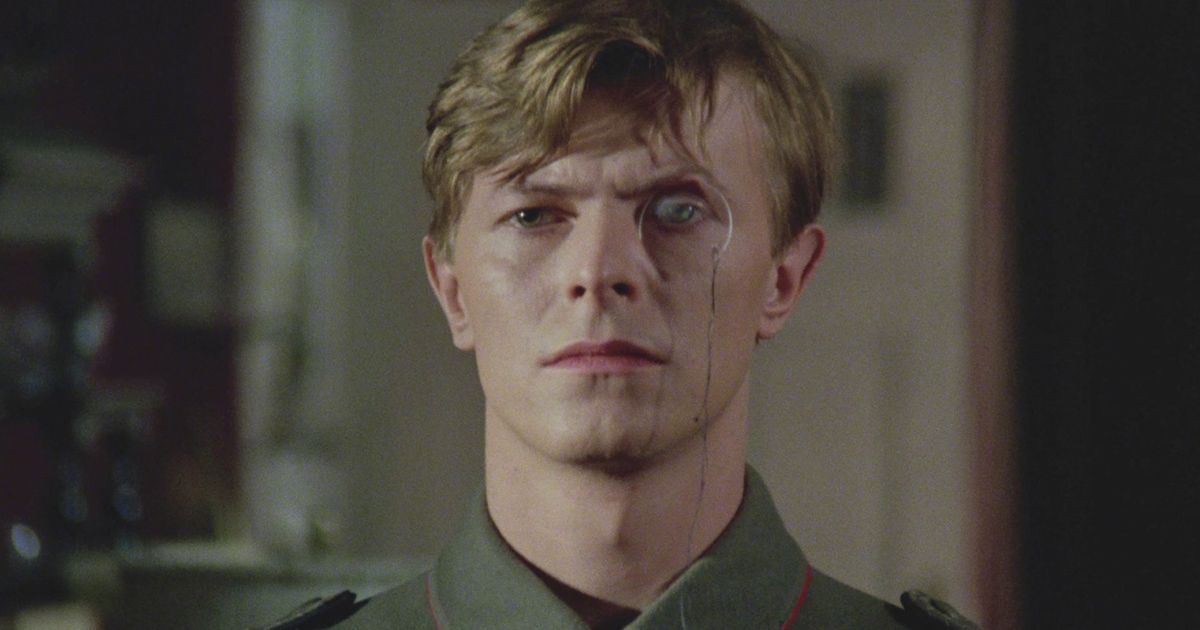 For David Hemmings' 1978 highly ironic drama Just a Gigolo, Bowie appears as Eastern European soldier Paul von Przygodski, who, returning from World War I, finds work as a high-class prostitute in a German brothel run by the Baroness (Old Hollywood icon Marlene Dietrich in her final film role). Bowie is handsome and charming, but the film doesn't take advantage of the musician's charisma and looks like a show without substance.
Just a Gigolo was disliked by critics, audiences, and Bowie himself, who described the film as "my 32 Elvis Presley movies rolled into one." However, this film should be seen only to see that the Bowie film flop is still more interesting than many other films.
9/10

The Prestige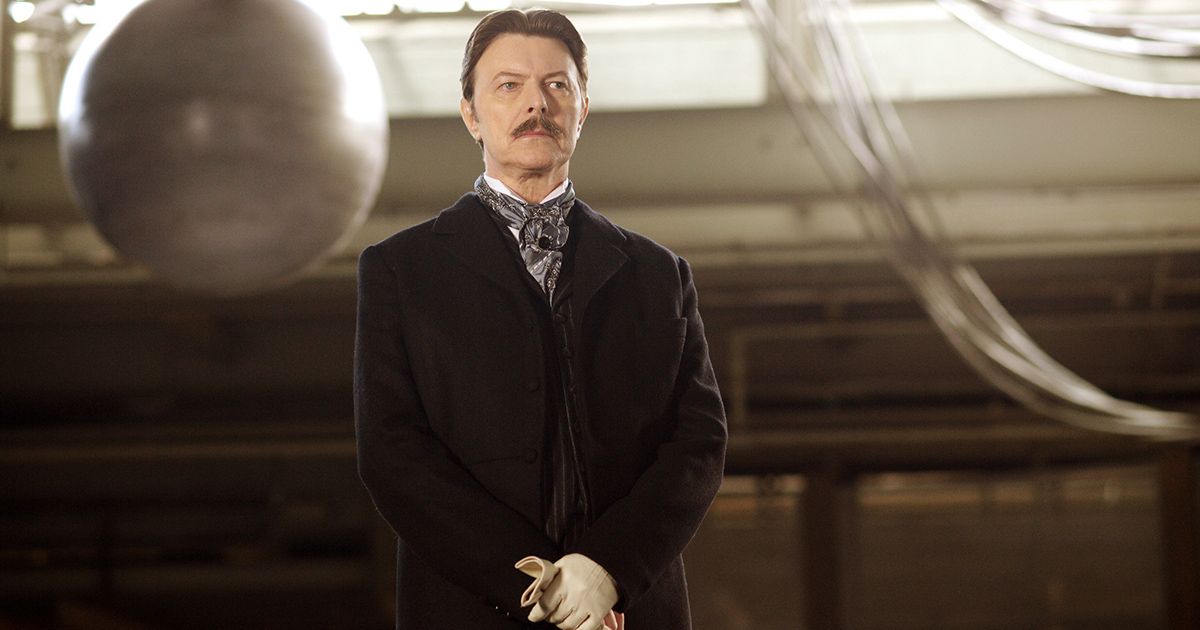 Christopher Nolan's 2006 film The Prestige is notable for many reasons, and Bowie's sly yet impactful cameo as Nicolai Tesla is a genuine highlight. Despite the brevity of the role, Bowie's theatrical swagger and cheeky humor segue effectively into the character's part of the film and leave a lasting impression. While the role could've just been a glorified walk-on, Bowie manages to make Tesla's appearance feel pivotal to the themes at hand, and he more than captures the genius' restless spirit and eccentricity perfectly.
Related: Christopher Nolan's 10 Best Movies, Ranked
Nolan reportedly begged Bowie to appear in the film and, thankfully for viewers, he not only accepted but delivered a scene-stealing role that enriched the film in the process. Bowie's performance in The Prestige was well-received by critics and audiences alike and proved that even in a brief role, Bowie could still create a performance that resonates.
8/10

Absolute Beginners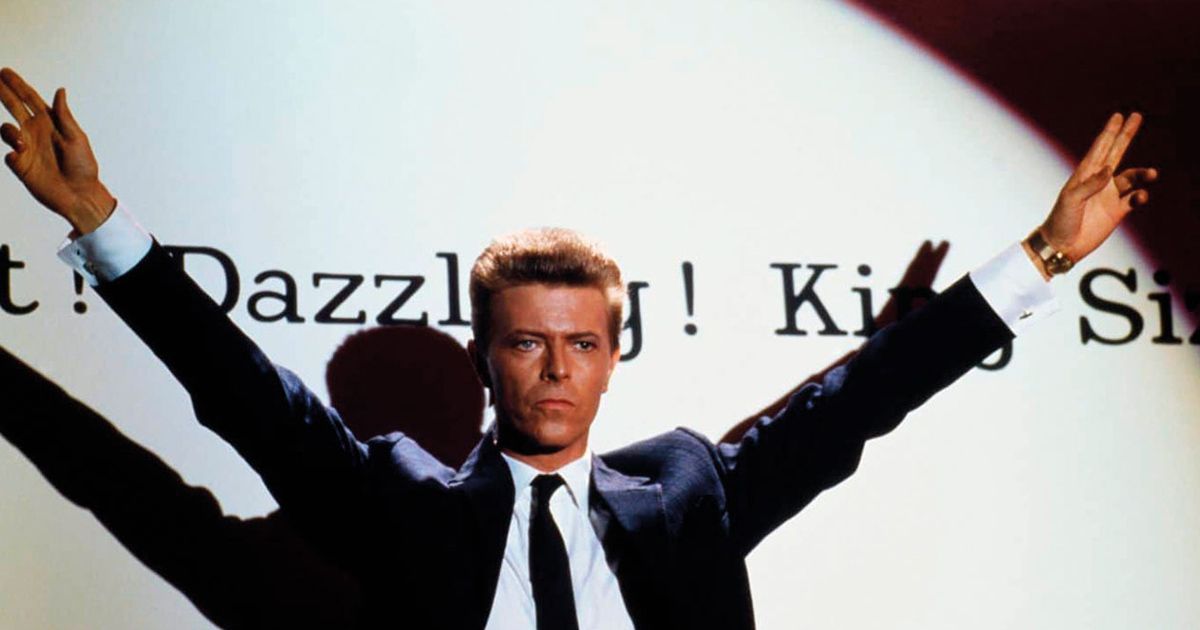 Julien Temple's 1986 musical Absolute Beginners explores life in London during the late 1950s, showing the transformation from the jazz age to the rock and roll 1960s. Bowie is only a minor player in the film, an ad man called Vendice Partners, but his catchy title song became very popular in the UK and spent nine weeks on the charts.
"I don't think I've ever seen worse acting in a major British film… That song, in my opinion, was the only good feature of the whole film", IndieWire quoted Jake Eberts, whose film studio Goldcrest Films collapsed after the commercial failure of Absolute Beginners.
7/10

Basquiat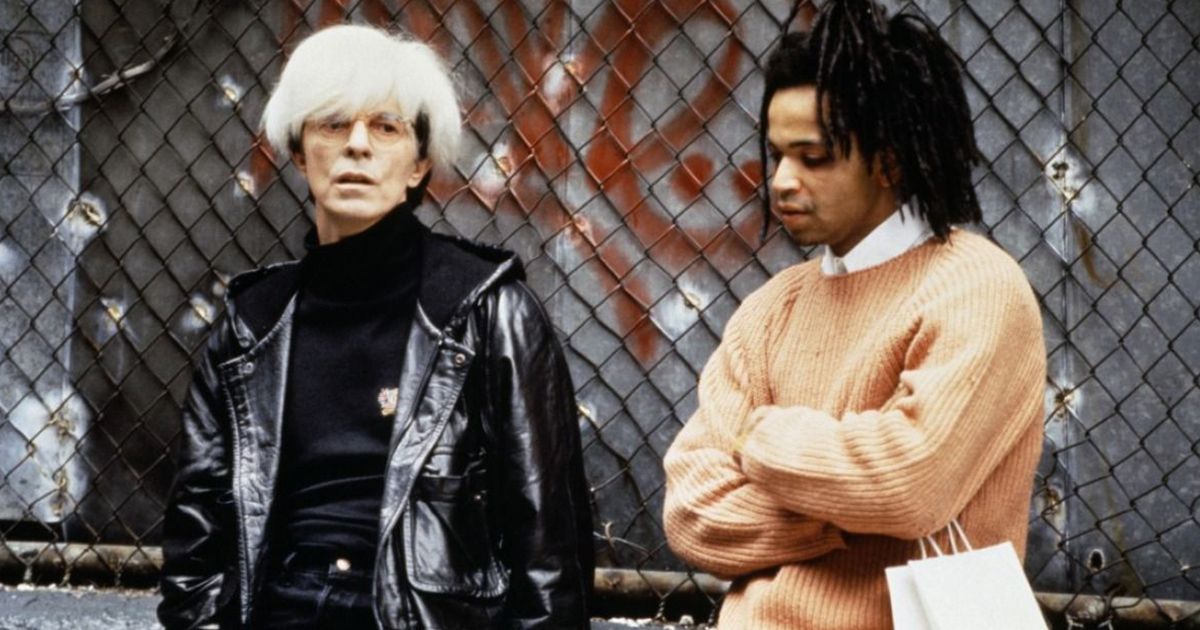 It's no secret that Bowie was a master of embracing the absurd and that certainly extends to his film performances. In the 1996 Basquiat, Bowie takes on the role of none other than iconic pop artist Andy Warhol. Bowie's performance here lacks subtlety and is clearly unrestrained, but its over-the-top nature and flamboyant touch is delightfully entertaining, his theatrical style giving the role a vibrancy, and his line readings and mannerisms strike the right balance of campy and self-aware.
Many performers have taken on the role of Warhol, and while some have painted him as a tortured visionary, Bowie's exuberant and spirited take on Warhol is refreshing to see. Also, bonus points for how Bowie shamelessly rocks the Warhol wig; yet again, this is a man who knows a thing or two about pulling off a hairstyle.
6/10

The Last Temptation of Christ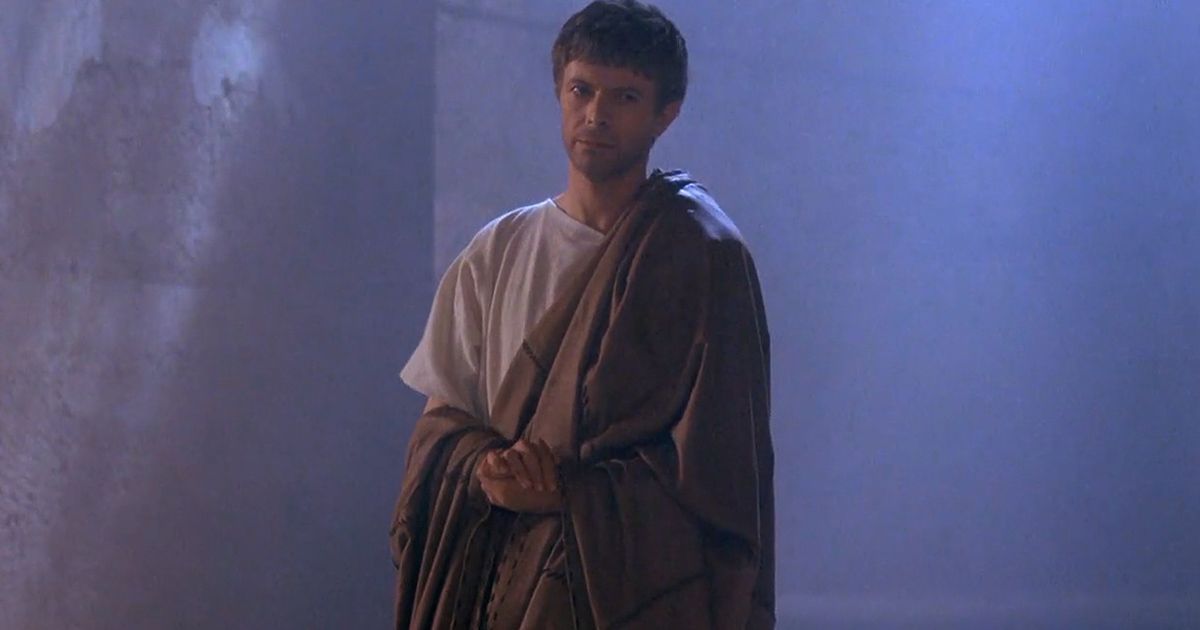 Based on Nikos Kazantzakis' controversial novel of the same name, Martin Scorsese's 1988 epic religious drama The Last Temptation of Christ humanizes the figure of Jesus Christ (played by Willem Dafoe), tormenting by the temptations of demons, asking himself which is the right way. Resonating with some audiences while offending others, Scorsese's retelling of Christ's final days was accused of being an offensive and unholy film.
In The Last Temptation of Christ, Bowie steps into the role of Pontius Pilate. He plays it so subtle, soft-spoken, and talented, looking almost sympathetic as he kills God.
5/10

The Hunger
For every musician turned actor, it seems like the vampire film is a rite of passage, and Bowie made an entrance into the genre in 1983's The Hunger. In the hyper-stylized film, Bowie plays John, the lover to the immortal vampire Miriam (Catherine Deneuve); the vampire couple finds themselves ensnared in a love triangle that tests their loyalties to one another.
The film is notable in showcasing its gothic aesthetic, and Bowie's haunting and seductive performance only adds to its appeal – his chemistry with Deneuve is simmering and adds an edgy layer of sexuality to the proceedings. Bowie's penchant for performance art served him well, as he translates his glam showmanship to the cinema very effectively here. The Hunger wasn't a critical hit but has since established a cult following and is considered one of Bowie's most iconic feature film roles to date.
4/10

Twin Peaks: Fire Walk With Me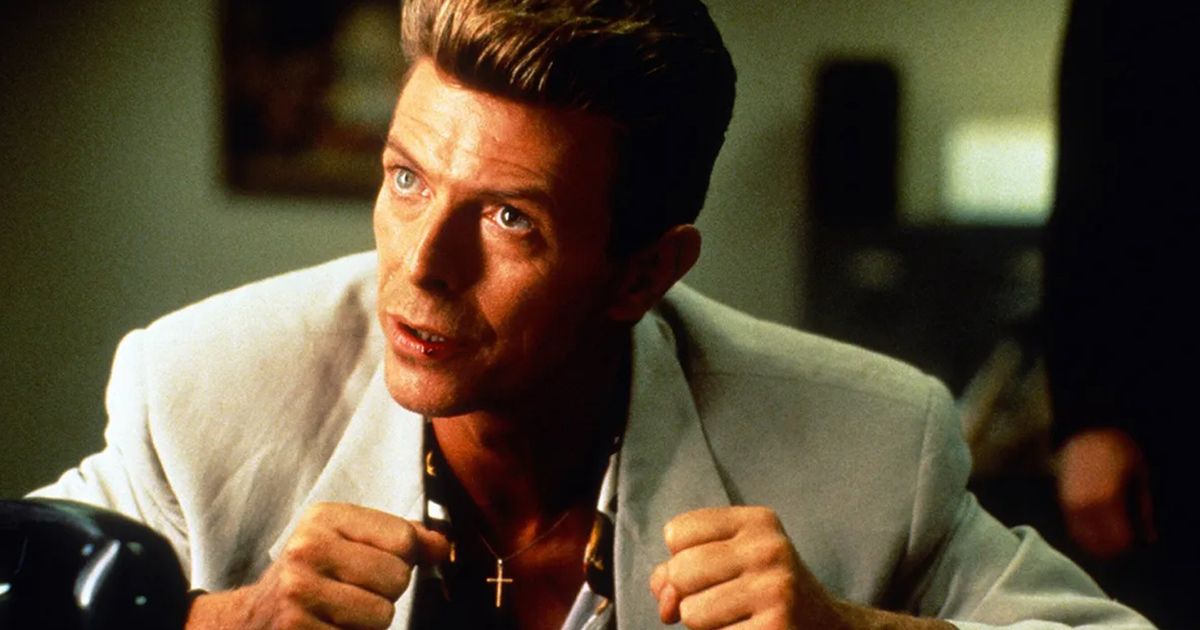 Few performers can become an iconic character in just one scene, however Bowie managed to do just that in his role as Philip Jefferies in Twin Peaks: Fire Walk With Me. Bowie's tormented role as Jefferies in the beguiling David Lynch classic is one of his most powerful performances, and although he's only really present in one scene, he more than owns his screen time. Bowie brings an anguished intensity to Jefferies and demonstrates a genuine dramatic presence here.
Bowie's role is considered by many to be one of the most iconic moments of the film, and has been widely embraced by the fandom. It's a testament to Bowie's talent that despite the brevity, his role as Jefferies remains so important and impactful.
3/10

Merry Christmas Mr. Lawrence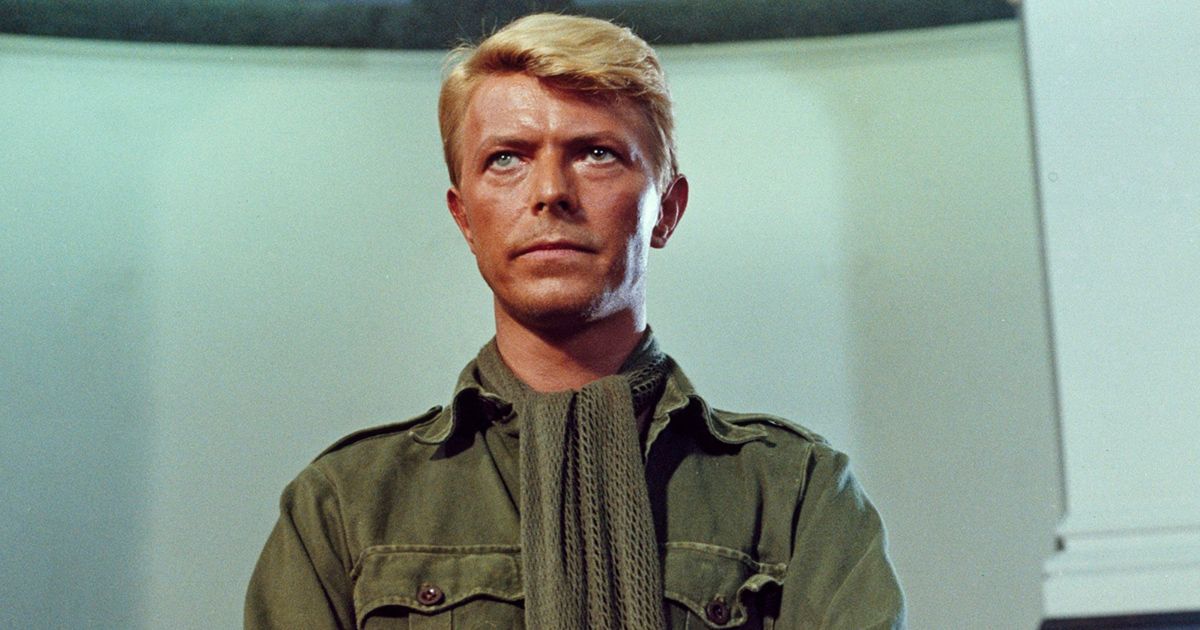 Though Bowie had starred in films before 1983, it was with that year's Merry Christmas Mr. Lawrence and Hunger he established the seeds of his acting potential. The film follows Bowie as a POW during WWII and his relationship with a ranking commander which evolves in unexpected ways. The film finds the actor in his most serious performance, and he manages to be up to the task with conviction, sincerity, and emotion.
Bowie also is in a more understated mood here and manages to still carry over his charismatic presence in the process. It's a harrowing film throughout its duration, and while it'd be easy for an actor to ham it up, Bowie's restraint here is tremendously powerful. His performance in Merry Christmas Mr. Lawrence drew him critical acclaim and helped establish his credibility as an actor, and his work in the quiet, mysterious, often beautiful film remains one of Bowie's finest dramatic performances.
2/10

Labyrinth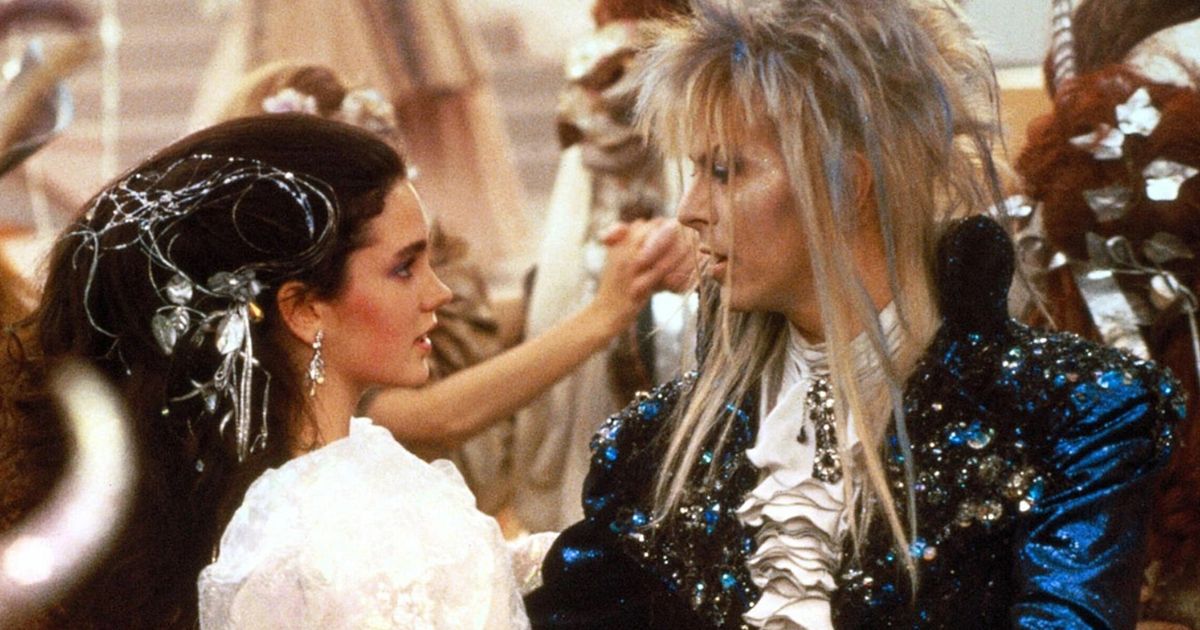 While Bowie may have had more 'serious roles,' few remain celebrated and adored like his turn as the Goblin King in the 1986 fantasy film Labyrinth. Bowie's performance is gloriously over the top and theatrical, and he puts his glam rock pedigree to great use. Bowie is known for being a flamboyant performer, and he utilizes this strength tremendously in Labyrinth, owning every scene he's in.
Related: Labyrinth: Why the Classic Film Needs a Sequel
Credit's also due to his comedic timing as well, as he manages to gamely interact with the film's many animated characters and young performers with ease. Bowie's turn as the Goblin King is celebrated by many and continuously introduces him to new generations. For many, Labyrinth serves as a gateway to Bowie and is one of his most important on-screen performances.
1/10

The Man Who Fell to Earth
One of Bowie's earliest leading roles came in the 1976 science fiction film The Man Who Fell To Earth. With a lead character inspired by Bowie's stage persona, the film follows Bowie as an alien who crash lands on earth in the form of a human all while navigating modern society. The movie is noted for its existential and philosophical themes as it explores morality, corruption, desire and the human spirit. Bowie's performance as Thomas Jerome Newton makes tremendous use of his otherworldly presence, and his intensity and vulnerability are powerful to watch. Bowie also organically demonstrates an intimacy and understanding of his character that allows us to gain deeper resonance for his plight. Refreshingly, his performance lacks any vanity and is organic and heart-felt throughout.
Like many of Nicolas Roeg's masterpieces, The Man Who Fell To Earth polarized audiences at the time, and Bowie wasn't entirely accepted as a respect actor; he would only lead one more film for seven years after this one, until Hunger and Merry Christmas Mr. Lawrence. The film, however, has gone on to establish a cult following and is regarded as one of the most influential science-fiction films of its time. Bowie's performance here has also been noted as one of his most defining roles as well, with many automatically associating the Starman musician with the man from the stars in the film. While Bowie has starred in many films, his role in The Man Who Fell To Earth remains his most definitive.