The Walking Dead franchise isn't dead just yet. While the series ended its run last year after eleven seasons, the franchise has moved on with multiple spinoffs. On Sunday, the newest spinoff, The Walking Dead: Dead City, premiered on AMC and AMC+. Per Variety, it has now been revealed that the episode set a new record at AMC+ as the most-watched premiere of any season of television on the streaming service since its launch in 2020. The record was previously held by final batch of episodes from the eleventh and final season of The Walking Dead, which debuted in October 2022.
Additionally, The Walking Dead: Dead City pulled in 2 million viewers on linear television for its first three days. The live broadcast on AMC was reportedly around 972,000 total viewers. That puts it above every other new cable drama premiere of the year. Putting together the television and streaming numbers, AMC execs are impressed with how The Walking Dead: Dead City is performing.
"Survive here, survive anywhere. What an incredible start for this series — the #1 season premiere in the history of AMC+ — and for the next chapter in The Walking Dead Universe, with three new shows focused on iconic characters in intriguing and novel locations," Dan McDermott, president of entertainment and AMC Studios for AMC Networks, said in a statement. "Thanks to the best fans in television for joining Maggie and Negan for the beginning of this thrilling ride through the streets of Manhattan, to stars and executive producers Lauren Cohan and Jeffrey Dean Morgan, and to Scott M. Gimple, Eli Jorné, Brian Bockrath and everyone who brought Dead City very much to life. There's so much more to come over the course of this season. Here we go!"
Related: Jeffrey Dean Morgan Celebrates Melissa McBride's Return as Carol in Walking Dead Spinoff
Maggie and Negan Unite in The Walking Dead: Dead City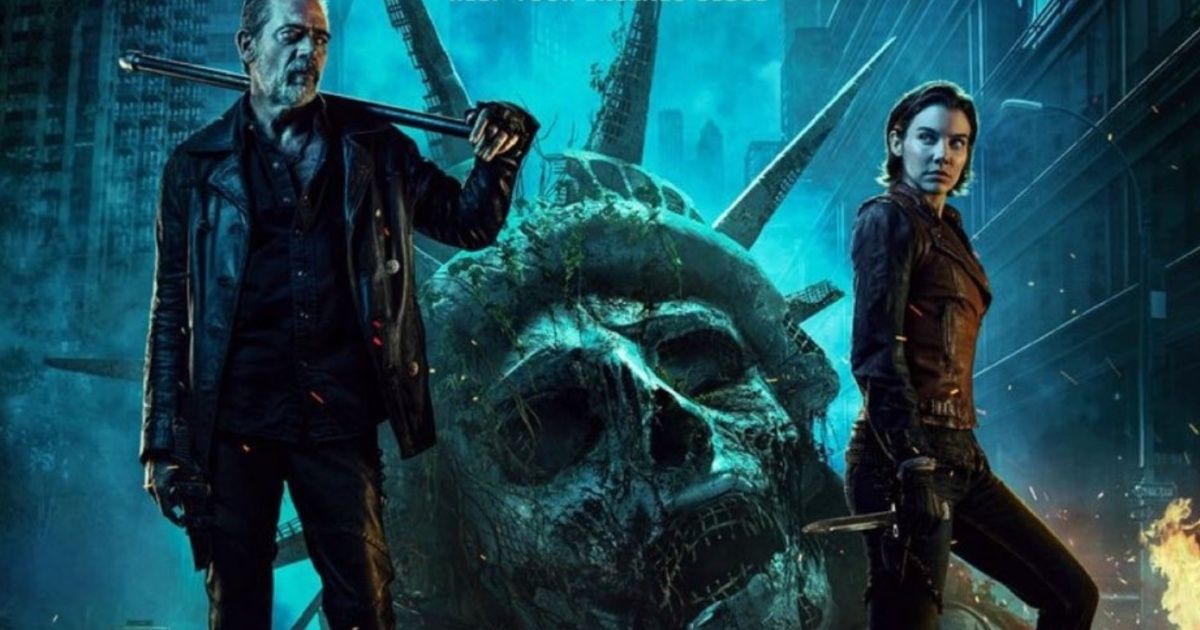 The Walking Dead: Dead City follows Negan (Jeffrey Dean Morgan) and Maggie (Lauren Cohan). Given the history between the two, most notably with Negan brutally murdering the father of Maggie's son, there's great friction between the two, but they must reluctantly unite in order to survive. With Negan hoping to earn some redemption for killing Glenn and his other misdeeds, he partners up with Maggie while the two search for her kidnapped son in the zombie-infested ruins of Manhattan.
"We're definitely set up to go beyond [the first season]," Cohan has said of how long the series could potentially last, per the New York Post. "The TV landscape is a little different and a little more trepidatious than it used to be. But we're really hoping the show does well and can lead to a second and third and fourth or fifth season. We feel like we've just cracked open the egg — now we should make an omelet."
Eli Jorné developed the series for AMC based on characters created by Robert Kirkman. Along with Morgan and Cohan, the series stars Gaius Charles, Željko Ivanek, and Mahina Napoleon. Scott M. Gimple executive produces with Morgan, Cohan, Jorné, and Brian Bockrath.
The Walking Dead: Dead City's premiere episode is streaming on AMC+. New episodes premiere on AMC and AMC+ on Sunday nights.