Action movie superstar Dwayne "The Rock" Johnson has returned to the Fast and Furious family, and the title for his recently announced spinoff movie has seemingly been revealed. According to a new listing from Production Weekly, the Johnson-led Fast and Furious spinoff will be titled Fast & Furious Presents: Hobbs & Reyes, meaning that it will be entirely centered on the battle between Johnson's Luke Hobbs and Jason Momoa's supervillain Dante Reyes.
So, rather than being a sequel to 2019's Fast & Furious Presents: Hobbs & Shaw, which saw Johnson unite with Jason Statham, Fast & Furious Presents: Hobbs & Reyes will instead see action stars Dwayne Johnson and Jason Momoa clash. Which will surely result in the stuff that action movie dreams are made of.
No doubt taking place between Fast X and Fast and Furious 11, Fast & Furious Presents: Hobbs & Reyes is likely to pick up following the Fast X mid-credits scene, which finds Johnson back as Luke Hobbs. During the short sequence, Momoa's Dante tells Hobbs that he is the next target in his global revenge mission against those who killed his father back in 2011's Fast Five.
Johnson's Fast and Furious comeback came as a major surprise following his and Vin Diesel's much-publicized feud. The actor has since taken to social media to address his return saying, "Hope you've got your funderwear on… HOBBS IS BACK. And he just got lei'd. Luke Hobbs will be returning to the Fast & Furious franchise. Your reactions around the world to Hobbs' return in Fast X have blown us away. The next Fast & Furious film you'll see the legendary lawman in will be the HOBBS movie that will serve as a fresh, new chapter & set up for FASTX: Part II. Last summer Vin and I put all the past behind us. We'll lead with brotherhood and resolve – and always take care of the franchise, characters & FANS that we love."
RELATED: Vin Diesel Addresses Bringing Dwayne Johnson Back Into the Fast & Furious Family
The Fast & Furious Franchise Will End Across Three Parts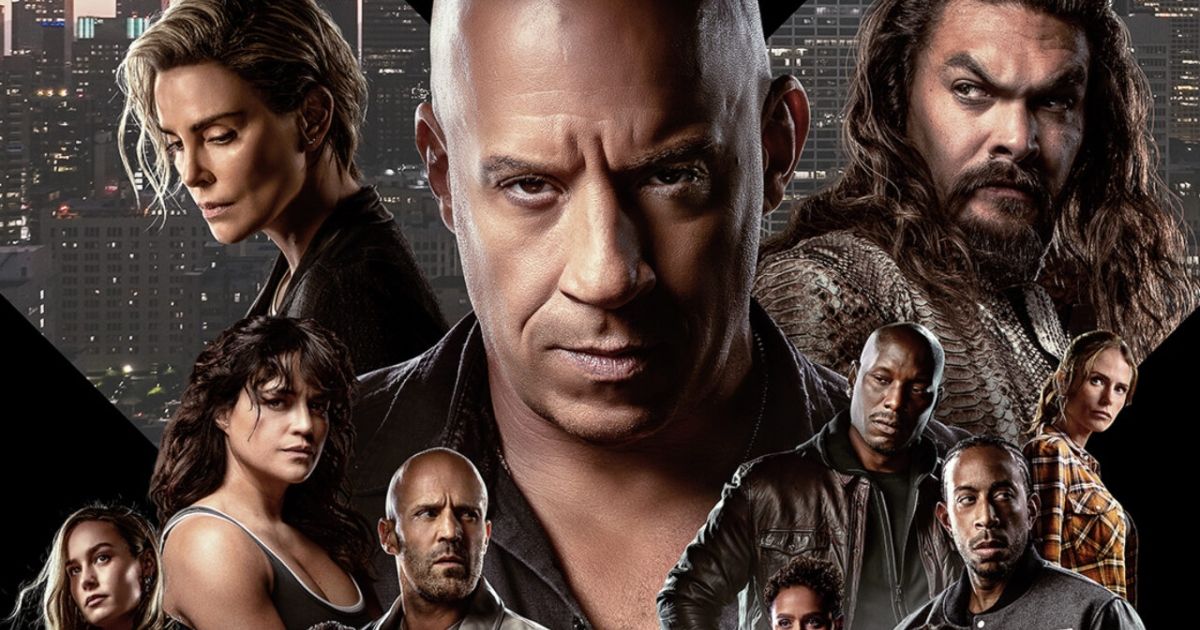 The end of the road begins in Fast X, the tenth outing in the Fast & Furious saga. Over many missions and against impossible odds, Dom Toretto (Vin Diesel) and his family confront the most lethal opponent they've ever faced. In Fast Five, Dom and his crew took out nefarious Brazilian drug kingpin Hernan Reyes and decapitated his empire on a bridge in Rio De Janeiro. What they didn't know was that Reyes' son, Dante (Jason Momoa), witnessed it all and has spent the last 12 years masterminding a plan to make Dom pay the ultimate price.
While it had been previously revealed that the Fast and Furious franchise would end with two parts, Diesel has since stated that it will actually be three, with a final trilogy bringing the main series to its inevitably explosive conclusion. But it won't end there, Diesel has also revealed that several spinoffs are now in development saying, "I started developing the female spinoff… in 2017 with other spinoffs. The sooner I deliver the finale, the sooner I can launch all the projects. Look how many characters and great talent there is in the movie… These characters are appealing and we need to see more of them."
Fast X was released on premium video on demand earlier this month, and is expected to land on 4K Ultra HD, Blu-Ray, and DVD in August.