Gabriela Hearst is never concerned about trends. In fact, she bucks the idea that fashion must follow them in order to be truly novel, and instead focuses on craft and art for the sake of the process. She believes that, when conceiving a collection, new ideas come about that lead to small change, as opposed to sweeping fads season after season. This time around, Hearst found herself sketching a rather "phallic" figure, and the next day, at the National Museum of Ireland, found a sketch by Irish architect Eileen Gray that was eerily similar to her own. Thus, fall/winter 2023 was born.
This artistic synergy led Hearst down a rabbit hole of Gray, one of the most prolific female artists of the 20th century, and also one of the most forgotten. One of her landmark achievements, the E-1027 villa on the French Riviera, was famously desecrated by Le Corbusier at the behest of her former lover. Over the course of her long life, Gray delved into architecture, furniture design, and sculpture; long story short, any way she could create, she did. And her vision for modular modernity fits seamlessly into Hearst's world of handicraft.
Hearst opened the show with several clean suits, matching the definitive shapes of Gray's work—her square-focused design ethos was directly translated into geometric cashmere knit dresses and lacquered totes. Elsewhere, the leathers Hearst presented this season were some of her most beautiful, again focusing on Gray's square screen designs as well as her everyday dresser, featuring both symmetrical and overlapping squares to pay tribute to the look of overly populated cities.
The show space boasted a remake of Spanish architect Ricardo Bofill's "The City in Space," another work of interlocking squares that envisioned the density of modern cities, but with every square marking a release of space and time developed. This particular aesthetic theme is something Hearst holds dear, looking towards the future, not with a solid, determined plan, but with the hope that innovation and passion for design will pave the way forward. The venue itself was composed of the replica artwork, which will be used for future projects, as well as deadstock from past seasons, and the floor will be donated to the non-profit Materials for the Arts to ensure that it's used by artists in the future as well. Because creating just for creation's sake is simply not Hearst's prerogative.
See all the looks from Gabriela Hearst's fall/winter 2023 runway show, below.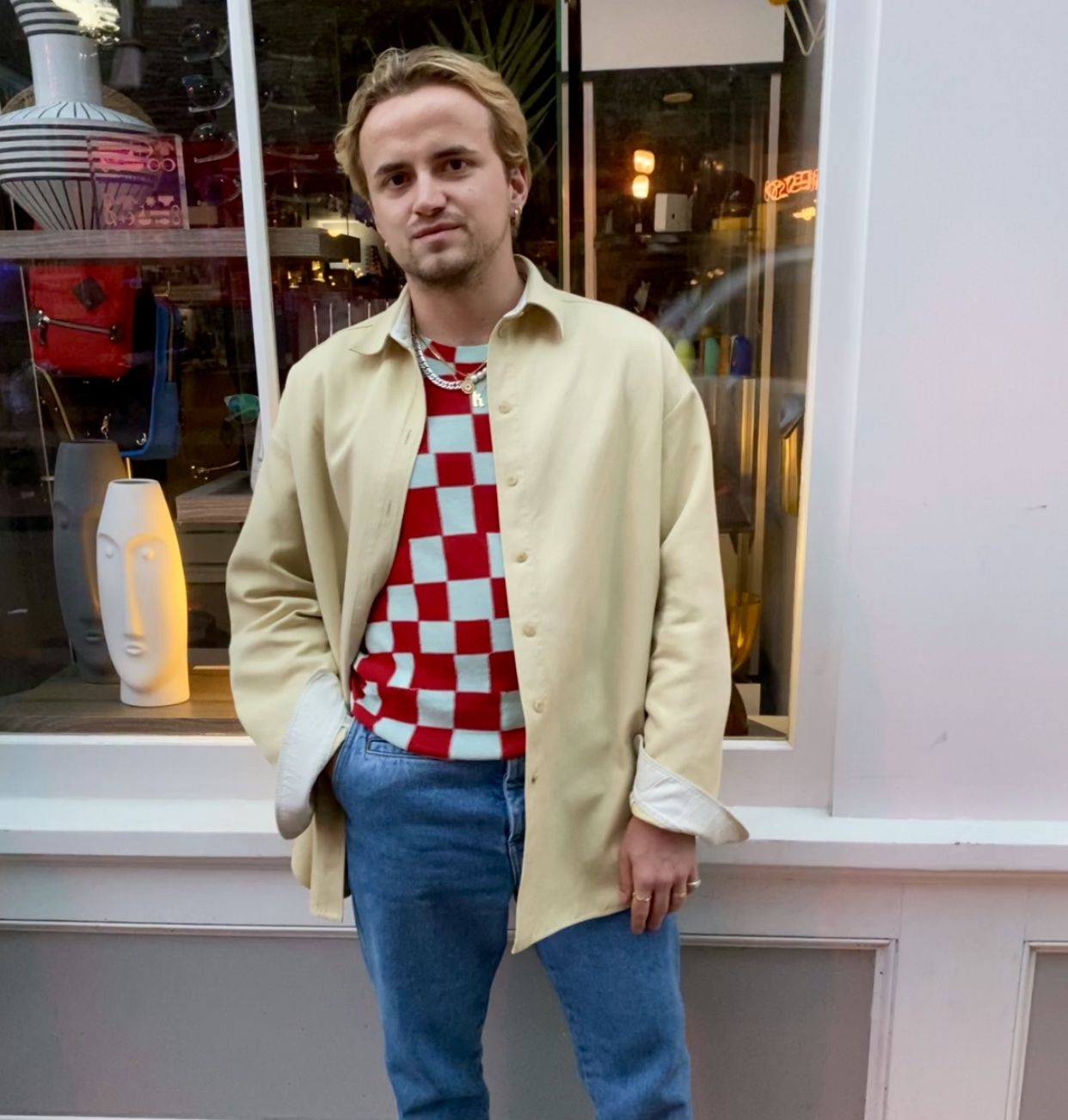 Kevin LeBlanc is the Fashion Associate at ELLE Magazine. He covers fashion news, trends, and anything to do with Robyn Rihanna Fenty.