Key events
The sounds of Three Lions are currently wafting over to the Guardian cabin from the Pyramid stage, as the Lightning Seeds bash through the classics. A very loud refrain of "It's coming home" from the crowd there.
This is the sort of unsubstantiated gossip that we go wild for here on the Glasto liveblog. If anyone has any pics, please do share!
In the first of the Guardian's onstage talks with the great and good of the music world, our Alexis Petridis had a good old natter with Texas's Sharleen Spiteri. Here's our write up:
Yaya Bey reviewed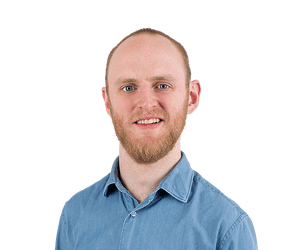 Ben Beaumont-Thomas
West Holts, 1pm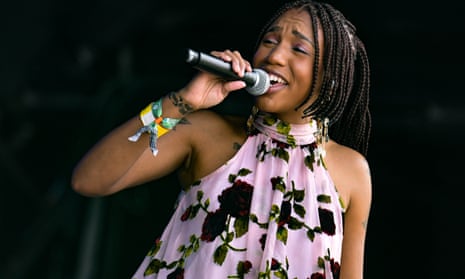 Swigging from a bottle of water that's roughly the size of a toddler, genre-skipping New Yorker Yaya Bey is melting along with the rest of us in a real scorcher of an afternoon. Her jazz ballads, though, waft like a warm and welcoming breeze, including a cover of Willy Wonka's Pure Imagination that feels like a true invitation into wonder. But it's not all mellow magic – that heat invites a bracing spiel about the climate crisis: "We need to consider eating the rich … The orcas is mad, they're flipping shit over – we should be flipping shit over. Be angry!"
She gets everyone moving for Pour Up ("If you don't dance to this get the fuck out") and singing along for the lilting reggae numbers in her catalogue. Despite complaining that her voice got damaged by the recent wildfire smoke in Toronto, she lilts and cruises around her upper register with mastery, and having soldiered through the heat, has certainly won new fans by the end. There's a final swig of water: "Someone bring the golf cart, I need to sit my black ass down!"
Will Elton's performance enter the Glasto pantheon? He's got some competition, as Alexis Petridis' ranking of the greatest headline performances shows.
Nazanin Zaghari-Ratcliffe in conversation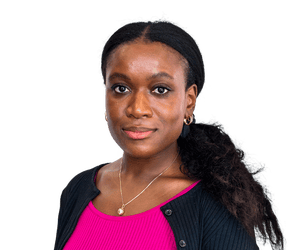 Tobi Thomas
Leftfield, 12pm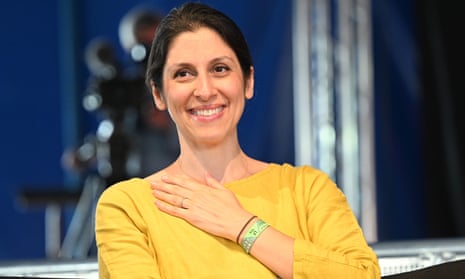 Nazanin Zaghari-Ratcliffe has spoken about her experience being incarcerated in Iran at a talk at Glastonbury on Friday afternoon.
"The Iranian government would sacrifice their own citizens to feed their own agenda, to the point that they don't even care about a young mother and her young child," she said. "I was used as a political pawn for something that predated me. The debt the British government owed the Iranian government was before I was even born."
During the talk, she spoke about how seeing a supportive banner at the festival four years ago gave her hope:
"While I was in prison I had very little access to the outside world. So I don't actually know what was happening, I knew there was a campaign going on, but I didn't exactly know the details or what was happening."
She added: "But my parents did take one copy of a very low quality picture smuggled into Evin which was a banner from Glastonbury 2019, we're all going to cry now, that showed Free Nazanin … that shows how far your story can get if people care about you."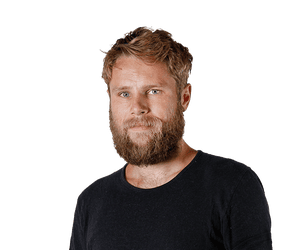 Jonny Weeks
While some of us were stumbling out of our tents this morning, the more alert Glasto-goers were squat thrusting away in the Theatre and Circus area as Joe Wicks hosted a live PE session. Our man Jonny Weeks was on hand to photograph it, presumably while doing some burpees.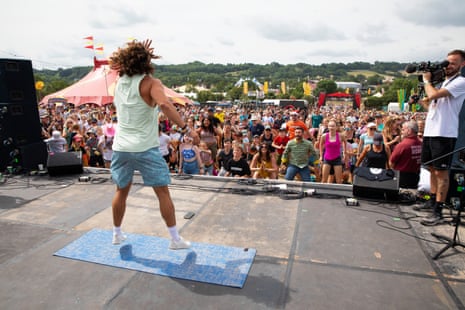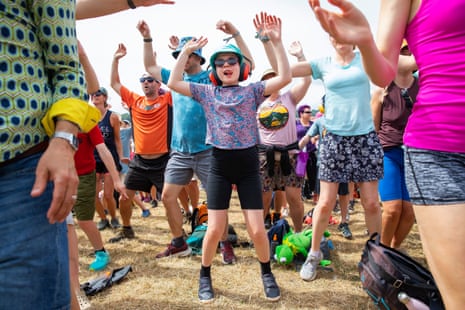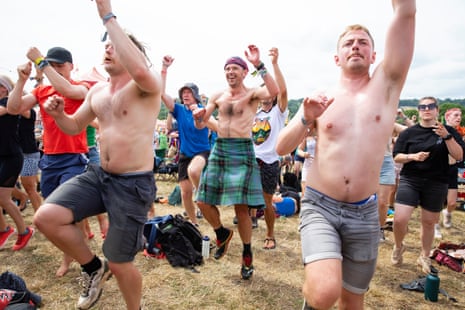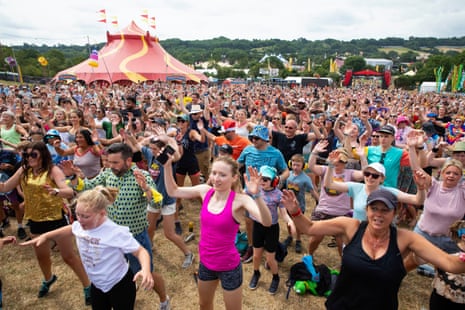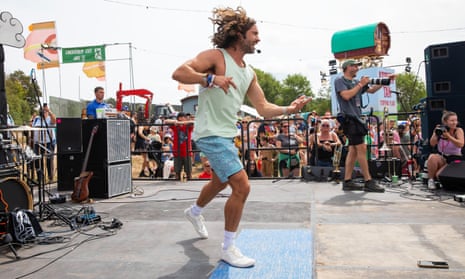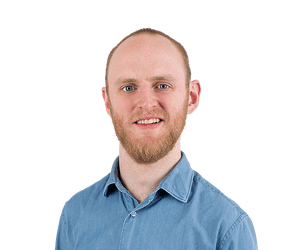 Ben Beaumont-Thomas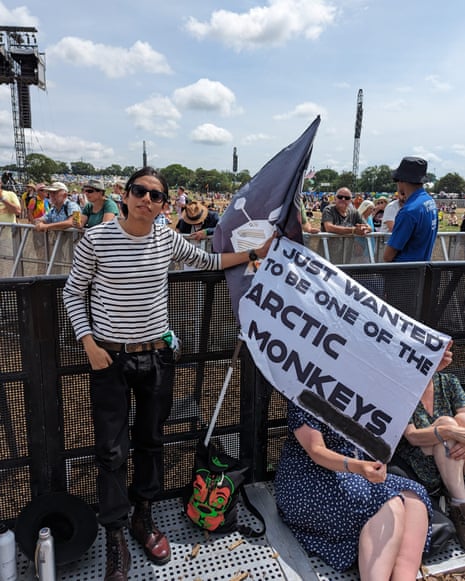 Adrian has travelled from Mexico to see Arctic Monkeys tonight, and plans to stay on the front row all day, sheltered under a flag reading "I just wanted to be one of the Arctic Monkeys" – a reference to the Alex Turner lyric "I just wanted to be one of the Strokes".
Why has he come all this way? "Arctic Monkeys are a part of my journey, a part of growing up. The connection I feel with them is incredible." He cites Alex Turner's lyrics as the band's greatest strength, and is a big admirer of their two most recent lounge-lizardy albums, Tranquility Base Hotel and Casino and The Car. Is he on his own, then? "Yes – it's hard to get Glastonbury tickets!" He proudly waves another flag – this one of his home country.
The indisputable event at this year's festival will be Elton John's farewell set on Sunday evening. There will be tears, there will be boas, there will be audience members sounding like strangled cats as they try and hit the chorus of Tiny Dancer. Ahead of Elt's set, the Guardian's Dave Simpson has explained how the Rocket Man has stayed at the centre of pop culture.
Breaking: Wellies are out!
Star Feminine Band reviewed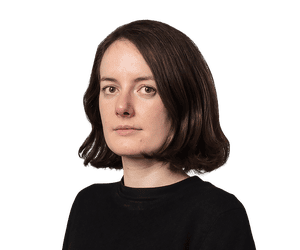 Laura Snapes
West Holts, 11.30am
Star Feminine Band are the platonic ideal of a festival opener. It's 11.30am, the sun is already perilously high, and these six girls from Benin absolutely exude radiance. In 2016, multi-instrumentalist André Balaguemon started a music workshop for local girls; in 2020, the band of girls and teenagers, including his two daughters (Angélique on drums and Grâce Marina on keys), had formed, and they recorded their self-titled debut album in two days. Their sound brings together highlife, bubu, rumba and local waama rhythms, carrying their messages of optimism and the empowerment of African women.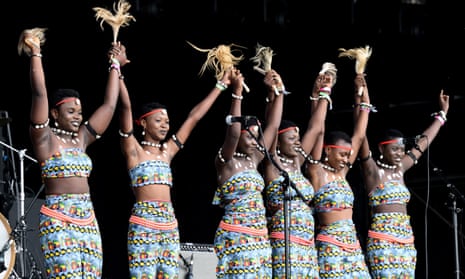 Their message is one of unity, as is their look. They all wear conch necklaces, red ribbons on their heads and blue and yellow traditional print dresses, with white spots painted on their skin, and often move together, seemingly spontaneously breaking into co-ordinated shimmies.
Angélique plays a traditional drum kit at the back; Urrice Borikapei and Sandrine Ouei drum at the front, using traditional instruments including a bright pink calabash. They give the band its polyrhythmic, shimmying foundations – as well as an array of fantastic dance routines, and at one point flipping from front to back on the ground and kicking joyfully, and, impressively, throwing shakers back and forth between them without dropping a beat. Anchoring them is bassist Julienne Sayi, one of the coolest to ever do it, at one point falling to her knees to bludgeon the living daylights out of her instrument, and concluding their last song playing it on top of her head.
All six girls sing, sometimes in gorgeous close harmonies, others in call-and-response; staccato and then trilling. Coupled with Anne Sayi's nimble, neon guitar playing, it lends their music its vibrant sense of colour and total unpredictability, the various elements wriggling like lurid caterpillars, tumbling like gems. They are true virtuosos, and so versatile too – going from antic playfulness to deeper synth grooves plied by keyboard player Grâce Marina; battering percussion as they showcase a traditional Benin dance and a jangling song in French. (The musician they most remind me of is the late French great Lizzy Mercier Descloux, particularly her 1981 album Mambo Nassau.)
Throughout, the various members speak about the empowerment of women and vociferously against the exploitation of children. They all live together in the same house and go to school together, they explain, before they all take a fantastic solo on their closing song (Grâce Marina's fusion playing is especially good). They are living proof of their mission, a gorgeous band in every sense, and the best start to the weekend I can imagine.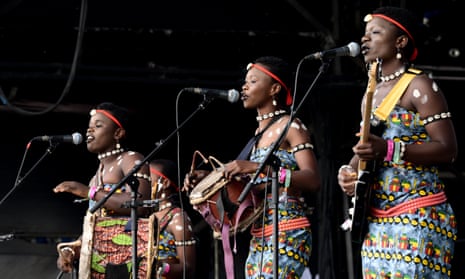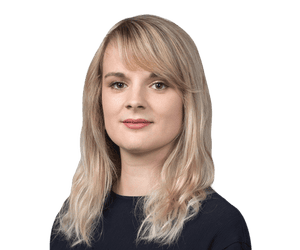 Elle Hunt
These seagulls, assumedly waiting for their fish-finger sandwich, were very noisy in showing their appreciation for "Michael Davis". I don't envy her having to tote him around all day – though I guess he provides some shade?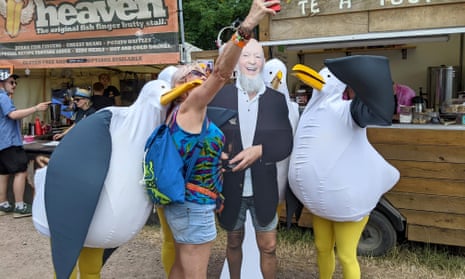 I reckon one in six people at Glasto is rocking some sort of vintage football shirt. Just this morning I've seen Tranmere, Hearts and West Brom, as well as about 50 Manchester United shirts (boo). In fact there are so many kits here that there's a Twitter account dedicated to collating them all.
Also the must-have headgear accessory this year is the Wales bucket hat. I've seen a tonne of them. Here's a nice Guardian piece about the bucket hat phenomenon:
The Master Musicians of Joujouka reviewed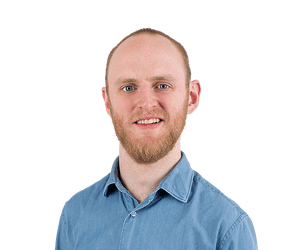 Ben Beaumont-Thomas
Pyramid stage, 12pm
Opening the Pyramid stage – and therefore, spiritually speaking, the whole festival – are The Master Musicians of Joujouka, hailing from a village in the Ahl-Srif mountains in Morocco and playing a style of music that has existed for over a thousand years. Listening to it, you feel caught up in an eternal stream of sound: this is an unbroken performance of drones, fluting melodic patterns and hypnotic drums. Those melodies are played on ghaitas, reed instruments that look and sound like a cross between a clarinet and bagpipe chanter with serpentine and immersive notes that chafe against each other as they surge forward. The drums wouldn't be out of place in a Hessle Audio techno set elsewhere in the fest: settling into a swaying rhythm that's then twisted by the arrival of another competing bit.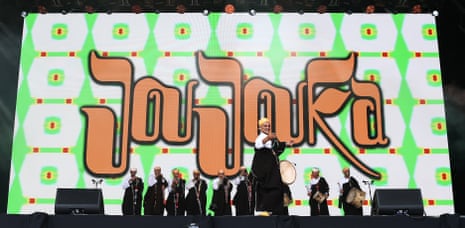 This being Glasto, people will try and clap along with anything but they quickly give up and get swept into this updraft of cosmic sound. It's not po-faced though – each master comes out for an occasional shoulder shimmy, and halfway through arrives the village's septuagenarian cafe owner, who moonlights as pagan goat god Boujeloud, waving olive branches and working the crowd like a pop pro (must be bloody boiling in his goat skins though). We're suddenly released from the trance and the crowd roars. "Bit of a one hit wonder!" one bloke jokes – yeah, but what a hit.