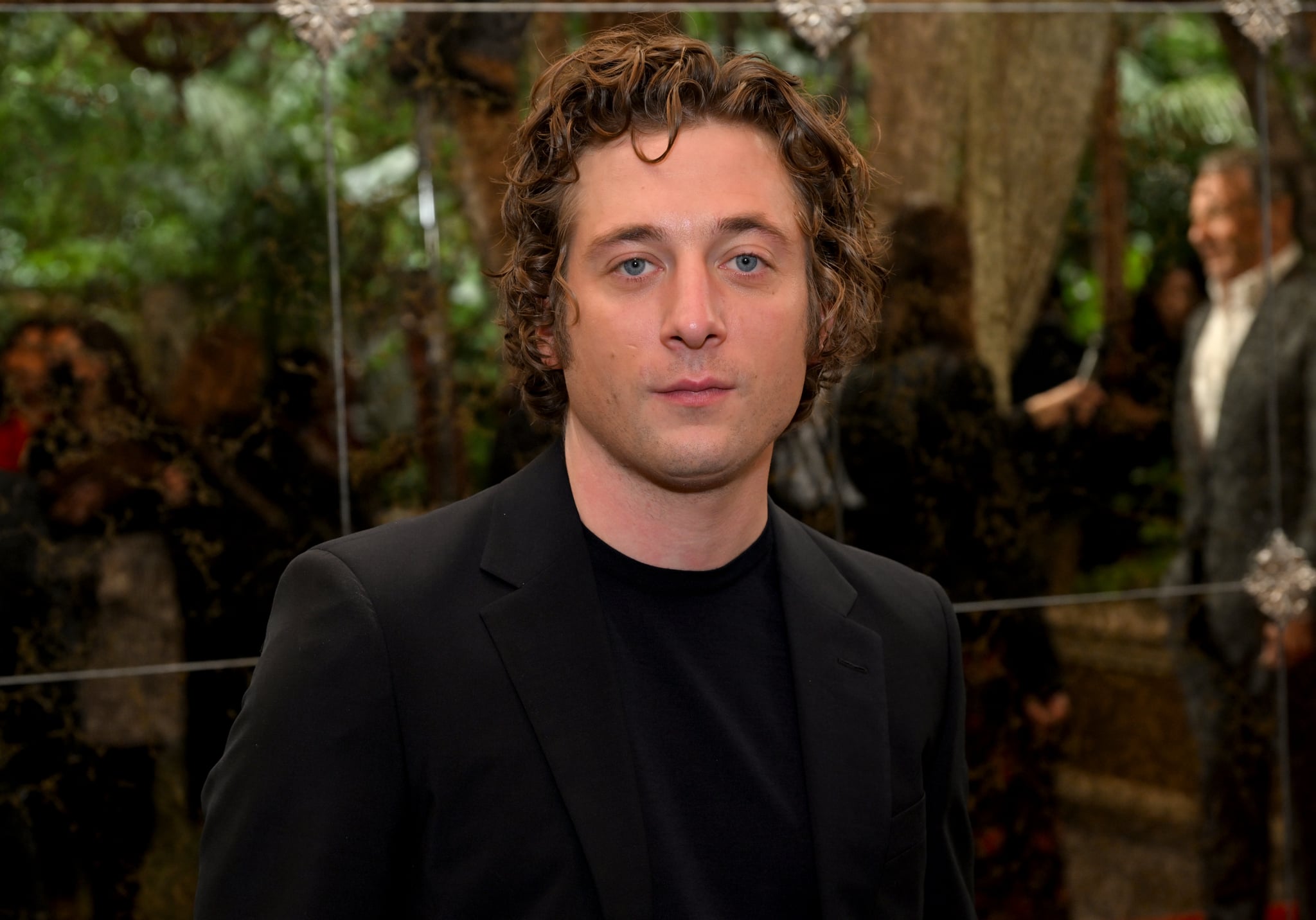 Image Source: Getty / Michael Kovac
The sheer trend is still going strong, and Jeremy Allen White has mastered it. In a Vanity Fair video shared on Feb. 15, "The Bear" star showed off one of his best party tricks: wearing mesh. (Oh, and evidently popping beers without a bottle opener.) As impressive as his trick was, our eyes were fixated on White's sheer tank top showing off his tattooed arms.
The black tank also featured a diamond-cutout in the center. In the video interview, White wore a classic gold chain necklace and matching gold rings on both hands. After demonstrating his trick, White stood up to reveal the full outfit, also consisting of bright red trousers and black boots. All told, the outfit seemed suitable for a party with his fellow Vanity Fair cover stars, including Selena Gomez, Florence Pugh, and Austin Butler.
Hailey Bieber is also a big fan of the sheer trend, previously stepping out in a whimsical Mirror Palais number and an open-back naked dress. Others to try the sultry trend include Ciara, who recently wore a sheer skirt and sleeveless bodysuit, and Hailee Steinfeld, who celebrated her birthday with a lacy cutout dress. Read on to see how White put his own spin on the sheer trend below.