A sequel to Cain's Jawbone, a literary puzzle that has only been solved by a handful of people in the almost 90 years since it was published, is to be released.
Cain's Jawbone is a murder mystery in which six people die, and was written by Edward Powys Mathers, known as Torquemada, who was the Observer's cryptic crossword compiler at the time of the book's release in 1934.
The mystery, originally published as part of The Torquemada Puzzle Book, can only be solved if readers rearrange its 100 pages in the correct order. It became a literary phenomenon after book fans on TikTok discovered it.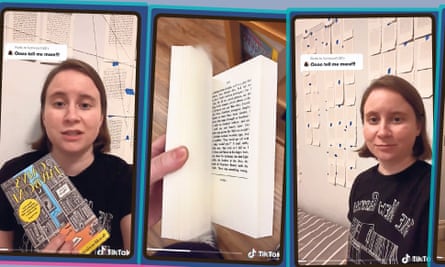 Since its publication, the puzzle has been solved by a small group of people and only four of them have been publicly identified; the most recent was British comedy writer and the creator of BBC Radio 4's Cabin Pressure, John Finnemore, who figured out the solution when the book was rereleased in hardback by crowdfunding publisher Unbound in 2019.
Finnemore has now written an official sequel to Cain's Jawbone, which will be published by Unbound next year. Currently known as Untitled Mystery, the title will be revealed to those who pledge during the crowdfunding campaign. A locked room mystery, Finnemore's new whodunnit hinges on a person found stabbed to death in the study of a complete stranger. The room was securely locked from the inside, but no weapon – or murderer – has ever been found, and the police investigation discovered no credible suspects or likely motive.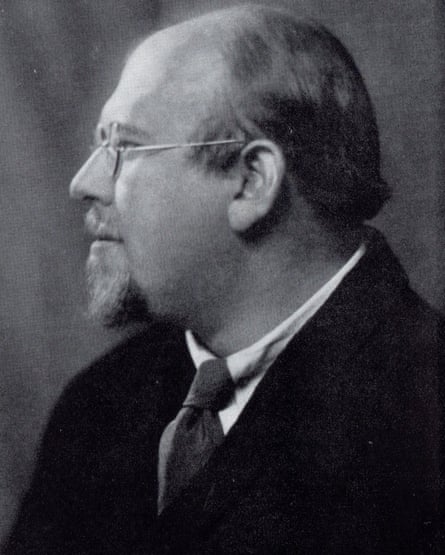 The murderer keeps, safely locked in a drawer, a box of 100 picture postcards. If arranged in the correct order and properly understood, these postcards will explain the murder in the study, and nine others that took place the same year. Readers need to re-order the postcards, one side of which features text, the other an image which is also a clue, in sequence to correctly solve and explain the 10 murders.
In a blog about Untitled Mystery, Finnemore said: "The picture side puzzles allow me to do two things: firstly, compensate for the arrival of the internet since 1934. You may now be able to Google an obscure Walt Whitman quotation, but you can't Google 'How on earth is this picture of a tree a puzzle?'
"Secondly, if Cain's Jawbone had a flaw (which I don't admit) it's that it's a little off-putting and seemingly impenetrable until you make a certain breakthrough. I think a lot of people had a brief look, thought 'Well, that's impossible' and gave up. I certainly did, before lockdown came along and invited me to have another go. So the picture puzzles – which are also, to be clear, ridiculously difficult – give the solver something they can immediately get their teeth into, while they're grappling with the madness on the other side."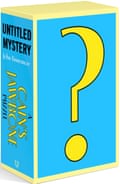 The crowdfunding campaign for Untitled Mystery has already been supported by 580 people, in just five days. Cain's Jawbone has now sold 500,000 copies of its English-language paperback, according to publisher Unbound, and is a bestseller in six other countries.
John Mitchinson, publisher and co-founder of Unbound, tells me that he could not "have predicted quite how enthusiastically readers and puzzlers all over the world would embrace Cain's Jawbone". And that there is no one better than Finnemore, "to lay down an even more absurdly difficult challenge".
"Not only does Untitled Mystery offer us 100 pages to re-order but also 100 images to decipher for further clues," he continues. "It is entirely in keeping with the spirit of this project that he won't even tell us its real title."
Two people solved Cain's Jawbone shortly after the novel's publication – Mr S Sydney-Turner and Mr WS Kennedy – winning £25 each. When a copy of The Torquemada Puzzle Book was presented to the Laurence Sterne Trust in the late 2010s, Patrick Wildgust, curator at the trust's home Shandy Hall, set out to solve it. Once he'd done so, Unbound reissued the title with a £1,000 prize to anyone who could solve it within a year; Finnemore was the only person to do so.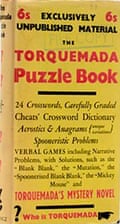 Unbound launched a second phase of the competition with the publication of the paperback edition in February 2021. An undisclosed number of people managed to solve the puzzle by the end of 2022, although Unbound has decided to keep entries open for another year. Those who got the puzzle right have been invited to be founder members of The Cain's Jawbone Club. The club is only open to those who have officially solved the puzzle, who will receive a certificate and a badge which carries a symbol that will only be meaningful to solvers. They will also be invited to a one-day conference this summer at Shandy Hall.
Last year Unbound partnered with AI platform Zindi to challenge people to use artificial intelligence to solve Cain's Jawbone. They gave people 75 pages of the novel and asked them to put them in the correct order using natural language processing algorithms. Natural language processing is a branch of AI that looks at the interactions between computers and human language. No one was able to accurately place all 75 pages in order. Zindi data scientist Amy Bray says this was partly because the algorithms "are trained on recent works so there is the hiccup that they probably wouldn't work as well on language from the 1930s.
"There were also items only humans would have understood, such as the shortening of names," she says. "This made for a tricky machine-learning challenge but left me feeling reassured. Applying machine learning to one of the hardest problems, you still needed human intervention to get it over the line."
For those who find it impossible – with or without AI – Unbound is planning an official Cain's Jawbone Handbook, which will offer a step-by-step guide to solving the puzzle, due to be released in late 2024 or early 2025.