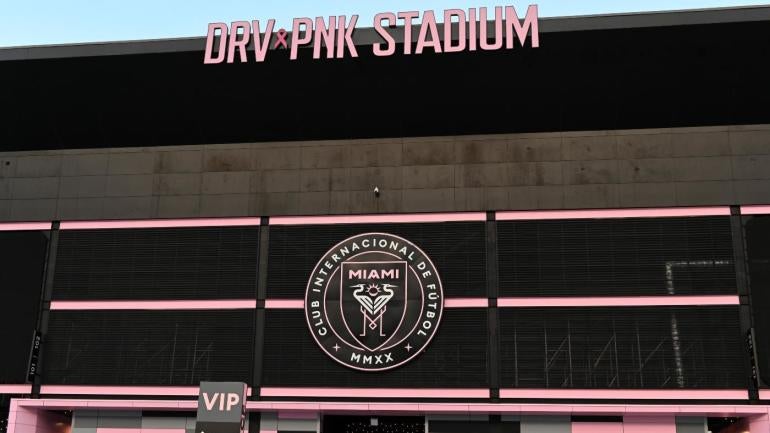 Getty Images
With pen now being put to paper on Lionel Messi's contract with Inter Miami, the next step is unveiling him to Inter Miami fans and the world. Anticipation has already been building with murals popping up all around the city and Messi being spotted doing things such as shopping at Publix and going out to dinner with his family. The team's form is improving and Tata Martino has also been announced to lead the team but Messi will now be unveiled to his home fans on Sunday in the big moment of the summer. 
In an event that will be broadcast during halftime of the Gold Cup final, there will be musical guests, a fireworks show and so much more. It's unknown if there will be more players unveiled alongside Messi but that could change during the day with Miami continuing to make moves.
Here's how to watch and what to know:
How to watch

Date: Sunday, July 16 | Time: 8:35 p.m. ET
Location: DRV PNK Stadium — Fort Lauderdale, Florida
TV: TUDN  | Live stream: Apple TV, YouTube, Twitter
Event information
The event at DRV PNK Stadium will see the gates open at 6 p.m. as there will be performances from Camilo and Ozuna. Other musical guests including Bad Bunny and Shakira have also been rumored to be in attendance as Miami will want to make this a memorable event for good reason due to Messi being the biggest name to ever set foot in MLS. After the celebration is where things will switch to TV for the main event of programming.
Messi, Jorge Mas and David Beckham are all expected to speak during the event, which should see a packed house and a wild welcome that will surely rival what Messi saw when he joined Paris Saint-Germain from Barcelona.