Pamela Anderson doesn't wear makeup as much as she used to, she said in a recent interview on Dax Shepard's Armchair Expert podcast. But when she does, she reaches for what many deem the most important step: concealer. And her wand of choice is Ilia Skin Serum Concealer with Vitamin C, a super-hydrating formula that's both skincare and makeup in one.
She shared the pick in a recent "In the Bag" video with British Vogue. After dumping the contents of her Stella McCartney crossbody, it was the first item she grabbed to talk about. "The first object is concealer, Ilia," she said, holding it up. "It's good."
Indeed, it is.
More From ELLE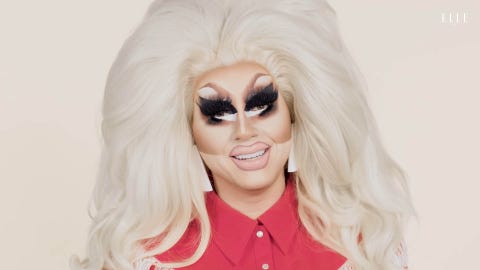 This content is imported from youTube. You may be able to find the same content in another format, or you may be able to find more information, at their web site.
In fact, it's so good that other celebrities like Kate Hudson and Miranda Kerr also use and love it. Unlike some heavy, chalky concealers that leave the under-eyes looking dry and cakey, Ilia's serum concealer is ultra-lightweight and feels barely there, yet offers significant coverage that leaves the eye area looking lifted and hydrated, even after a long night.
Infused with vitamin C and albizia julibrissin bark extract, the makeup acts as skincare while you wear it, infusing the complexion with antioxidants that help brighten skin over time. Aloe leaf juice and glycerin keep the area plump and moisturized, even in cold, dry weather.
That's why shoppers love it just as much as Anderson and her celebrity peers. "Hasn't creased, blurs the fine lines, comfortable, and lasts," one Sephora reviewer wrote. "I'm almost 40 with dry, sensitive skin. This concealer hydrates and looks natural under my eyes," another added. "I love that it is super light but buildable," someone else wrote.
Anderson is a big fan of Ilia products overall. "I love Ilia. Ilia's really beautiful," she said in the video, holding up the DayLite Highlighter Powder. "I wouldn't have known about this in the '90s, but this is good."
Shop the rest of the Baywatch star's must-carry items below. Oh, and while you're at it, take another page from her book and stash an accordion fan in your bag when you can. You know, "for hot flashes." Genius, right?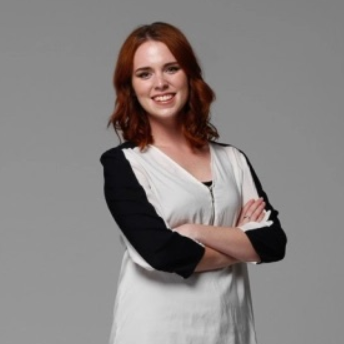 Kayla Blanton is a freelance writer who reports on all things health and nutrition for Men's Health, Women's Health, and Prevention. Her hobbies include perpetual coffee sipping and pretending to be a Chopped contestant while cooking.