Ever since Igor Stravinsky's ballet The Rite of Spring burst into life on a balmy Parisian evening in May 1913, it has delighted, shocked and thrilled audiences like few other works of art, rightly earning its title as the watershed moment in 20th-century orchestral music. Over the decades it has inspired brilliant choreographers, received many thousands of performances in concert halls around the world and been recorded nearly 200 times. The Rite made its household name in Disney's Fantasia, and opened a door for the rest of 20th-century orchestral music, from Olivier Messiaen to John Williams. So it gives us a small thrill to think that this week Aurora Orchestra will achieve a new first: performing the work entirely from memory.
Back in 2014, I had the idea that the orchestra should experiment with performing a piece by heart. The orchestra was well versed in thinking outside the box about how we presented concerts, players were used to moving while playing, or creating segues between pieces to join the programme into a long arc of storytelling, sometimes improvising or even memorising small chunks of music. It seemed like a logical next step to explore what would happen if all the players committed a substantial piece, like a symphony, to memory, and so I jumped at the chance to suggest Mozart's 40th performed in this way for the BBC Proms.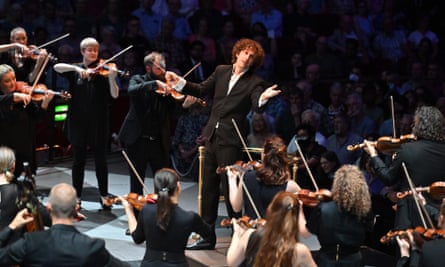 Almost a decade later, and Aurora has given well over 100 performances of more than 15 memorised pieces, from the symphonies of Brahms, Beethoven and Shostakovich to new works by Héloïse Werner and Max Richter. But if you had told me in 2014 that we would one day be performing The Rite of Spring from memory, I probably would have laughed. People used to say to me, jokingly: "What next from memory? The Rite of Spring?" And here I am writing this at the end of our final day of rehearsals, in which the orchestra performed a flawless run-through, no sheet music in sight. And my goodness, it was as thrilling as any music-making I've been a part of. So what's the big deal?
Since it exploded on to the scene, in its famously riotous premiere, The Rite of Spring has been synonymous with orchestral virtuosity. Of course, it is now standard repertoire for any professional symphony orchestra, and many works of far greater complexity have been written in the 110 years since, but it still requires a feat of high-wire concentration from all involved to navigate its 35 minutes of concentrated brilliance. In a stroke, Stravinsky raised the bar for what an orchestra can achieve, in regards to sonic power, rhythmic complexity, colour and virtuosity. From the exposed high register of the opening bassoon solo, to the mind-bending rhythmic maze of the closing Sacrificial Dance, even the most hardened orchestral player will have their eyes on stalks throughout, carefully navigating these treacherous paths.
All of these elements are exaggerated when memorising. Take as an example the shockingly terrifying Glorification of the Chosen One, which comes midway through the second part. This dance changes metre (ie time signature) 49 times within its 58 bars, meaning that nearly every bar has a jaggedly different feel to it. Within each single bar, each musician might be playing as many as 15 notes, often unpredictable and chromatic. Add to that the dynamics, articulation, listening to the other parts, and a huge amount of brain space is required. It also runs at a rate of knots, so there is no time to think – everything needs to be immediately accessible to the fingers, or else you fall off the moving train. But here's the thing; the Glorification clocks in at 95 seconds, so once this is ticked off, there is still a good 10 minutes more of the piece left.
From my perspective as a conductor, this is by far the hardest of our memorised works. Whereas with a Beethoven symphony most conductors would know the piece well enough to be able to conduct it by heart without consciously working on that very aspect, I expect most who conduct the Rite without score (and there are, surprisingly, quite a few of them) need to walk around the house thinking about time signatures.
But what about the players? I asked how this compared to memorising other pieces, and received succinct, and sometimes surprising replies. Amy Harman, principal bassoon (who starts the piece with that iconic solo) told me: "Easier. Weirdly." Violinists said "Harder," "Much harder" and "Way way way harder". A double bassist said: "Difficult to say. I knew 90% of it already and 10% was, like, 'Holy shit that's hard!'" Violas all stated that Brahms' first symphony was the worst.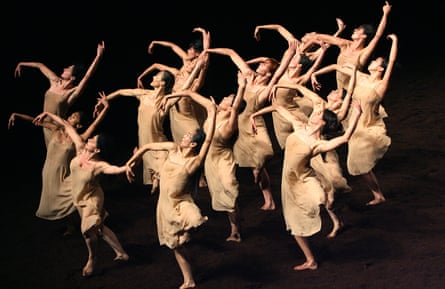 Over the last decade we have been much less interested in the "feat" of memorising for its own sake than the possibilities – musical, theatrical, even educational – which the approach opens up. But this year, for all of us there is a special excitement about the glorious challenge of tackling this particular work by heart. A piece that was once considered virtually unplayable and unintelligible is today perhaps in danger of becoming an unthreatening standard of the orchestral repertoire. Dare I say it thrills us a little to recapture some of the danger and risk felt by those players and dancers back in 1913? It's also quite nice to know that if all the scores and parts of the Rite simultaneously vanished off the face of the Earth, we could put the piece back together again. Just give us 35 minutes …