Key events
Pete Sibley off the Twitter is in derby mood too. I'll also include his Gareth one.
Thanks Luke. Let's stick with the Manchester derby and digest a few Optas.
The away side has won 21 times in Premier League meetings between Manchester City and Manchester United – no fixture has been won by the visitors more often in the competition's history.

This will be Erik Ten Hag's first Manchester derby in charge of Man Utd – each of the five previous Red Devils managers to take charge of one in the league have lost their first (Moyes, van Gaal, Mourinho, Solskjaer and Rangnick), with Alex Ferguson the last to win in March 1987.

Erling Haaland has scored a hat-trick in each of his last two Premier League home games for Man City, doing so against Crystal Palace and Nottingham Forest. No player has scored a hat-trick in three consecutive Premier League home games before, while the last player to score as many as three home hattricks in a single campaign was Sergio Agüero in 2018-19.

Antony scored on his Premier League debut in Manchester United's 3-1 win against Arsenal last time out – the only Brazilian player to score in both of his first two Premier League appearances was Robinho in September 2008.
That's the lot from me for the moment – I will leave you in the capable hands of my colleague David Tindall.
Another bit of Manchester derby injury news is that John Stones is ruled out after being injured on England duty: "He is injured. He will be back when he is ready," Guardiola said. "I don't know when he will come back but I think maybe 10 days, two weeks."
A snap report from PA Media on that Manchester United injury news that Harry Maguire is out for this weekend:
Marcus Rashford and Anthony Martial are both doubts for the Manchester derby – a clash Manchester United captain Harry Maguire will miss through injury. Erik ten Hag's side are playing their first Premier League match since beating Arsenal 3-1 at Old Trafford on 4 September.
Manchester City are sure to provide a stern test for United, who could be without three first-team players at the Etihad Stadium.
"Harry Maguire is injured and I think for the rest we have some doubts," Ten Hag said. "With Anthony Martial, he was training all week with the group so really happy with that situation. He's performing really well.
"Rashford returns into training so also we are happy with that. For the rest, only the long-term injuries like Axel Tuanzebe and Brandon Williams are not available."
There are a ton of matches to be played between now and the World Cup – City will play 13 matches in the next 43 days, says a reporter at the press conference. How many training sessions is Guardiola going to schedule, given the heavy playing load over the next several weeks?
"Few. Few, few, few," Guardiola responds. "It's recovery, be ready, try to rotate as much as possible the players. Everybody involved, everybody is going to play the next games, some more than others, but everyone is going to play … [we must] adapt, adjust and recover well."
Guardiola says it is "not weird" that the City physio, Mario Pafundi, joined Erling Haaland in Norway's international camp in recent days. Guardiola says that the physios are the most important members of the backroom staff, and that Haaland struggled with injuries last season, so keeping him fit is a priority.
"With these events like European Cups or World Cups many physios go with the players … Mario is an exceptional physio. Always I said to the club, the most important department in the backroom staff … the most important one is the physios. They take care of the legs. Erling last season struggled a lot in Dortmund … He started to work with Mario, and thanks to them, and of course his work ethic … he can play regularly. Last season it was not possible."
What does Pep Guardiola expect from Erik Ten Hag and Manchester United on Sunday? "Always I expect the best … the quality they have, there is no doubt about it.
"They come with very good results, they are a top side … yeah, good momentum for them."
Injured Maguire missing for Manchester United
Erik Ten Hag has said the England defender Harry Maguire will miss Sunday's Manchester derby through injury. More to follow on that.
Guardiola was meant to speak at 1.30pm, but like any natural showman, he's keeping the crowd waiting.
Bruno Lage, the Wolves manager, says Diego Costa has lifted the whole playing group in training after his arrival. Wolves travel to West Ham tomorrow evening.
"It was good to have these weeks for training … Diego has lifted the energy, all the team when we are training, now they have a striker in the team, we can see the good vibes and good energy comes … He give a lot of energy, we are a different team when we have a striker in front of us … other players can give more when they have a striker in front of them.
"The belief, energy and good vibes comes from the training we had in these two weeks."
Costa will be in the squad, but will he start? "Let's see … he had a long time without playing … sometimes you need to protect him a little bit. But he's training very well."
Erik Ten Hag, of Manchester United, has been named the Premier League manager of the month for September, it has emerged:
Patrick Vieira has been having a chat about Palace's Premier League match against Chelsea tomorrow: "We're looking forward to the game. We will be ready for that, and we've worked well over the last couple of weeks."
Hopefully, there will be some more interesting lines from that press conference coming along shortly.
Guardiola, Ten Hag, Klopp and Howe are all due to speak soon, too.
Mikel Arteta is asked about the atmosphere of a north London derby: "It's all about emotion … and enjoyment.
"It's the nicest game of the season by a mile for what it means to our supporters, for the history of it … and looking at the table where we both want to be, it becomes really important match. I think the word is excitement.
"They know what to expect," he adds of the players and their ability to deal with the atmosphere.
Are Partey, Zinchenko and Tierney in the matchday squad, Arteta is asked.
"They are part of the team," he says, smiling.
That match will kick off at 12.30pm tomorrow. Exciting times.
The former Real Madrid defender, Raphaël Varane, seems to have come into his own at Manchester United. Analysis here from Josh Wright: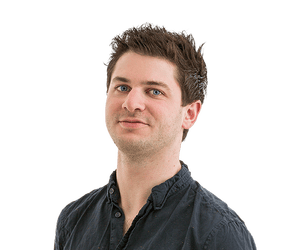 Jacob Steinberg
Chelsea are preparing to move for Christopher Nkunku next summer after it emerged they conducted an initial medical check on the RB Leipzig forward during the last transfer window.
Does the Southampton manager Ralph Hassenhüttl feel under pressure after an indifferent start to the season? "I say no. I'm not under pressure, not more than any other day that I work with my team … the biggest pressure is the pressure I put on myself … to deliver the best possible work … and it's enough.
"If you want to make a good job, the pressure should come from yourself."
He prefaced that answer with something about not wanting to give "quotes for betting companies …"
Southampton host Everton at 3pm tomorrow. Saints are 14th, Everton 13th.
Everton have been fined £300,000 by the Football Association for their supporters' behaviour during last season's Premier League win over Crystal Palace at Goodison Park when there were two pitch invasions.
Everton fans invaded the pitch following Dominic Calvert-Lewin's 85th-minute winner and at the final whistle in their 3-2 victory over Palace, which secured their top-flight survival.
"Everton FC admitted failing to ensure that its spectators – and all persons purporting to be its supporters or followers – conducted themselves in an orderly fashion and refrained from using threatening and violent behaviour whilst encroaching onto the pitch area," the FA said in a statement on Friday.
Palace manager Patrick Vieira was confronted by a fan when he was walking towards the away dressing room after the final whistle. The fan appeared to provoke Vieira with hand gestures, after which Vieira kicked him to the ground and was led away by other supporters.
Both parties declined to make a formal complaint and Merseyside Police declined to file charges after an investigation. Vieira was not charged by the FA for the incident. In July, the FA, Premier League and Football League announced stricter sanctions for pitch invasions and the use of smoke bombs and pyrotechnics after an increasing number of pitch invasions at the end of last season. (Reuters)
The Bayern Munich head coach Julian Nagelsmann said he is not solely to blame for the German champions' poor start to the Bundesliga campaign. Bayern have won the last 10 German crowns but have struggled this season, sitting five points off the lead in fifth.
Their 1-0 defeat by Augsburg earlier this month was the first time in 87 matches they had failed to score in a league game and it marked the first time in 20 years they had gone four league games without a win.
"Saying that the last two weeks didn't bother me at all would be a lie," Nagelsmann said on Thursday. "I know that all of us need to feel this personal responsibility, I do as well for the situation we are in. The last two weeks, my name has been mentioned quite a lot, and not many other names (have been mentioned). I know that I'm not responsible for everything. But I also know that I don't back out of my responsibility, I do not."
Nagelsmann said Bayern's winless run had not given him cause to think about stepping down, adding that he wanted to win the league again and go further in the Champions League that they did last season. "If we don't win a game, I think about how we can win again." Bayern host Bayer Leverkusen in the league later on Friday. (Reuters)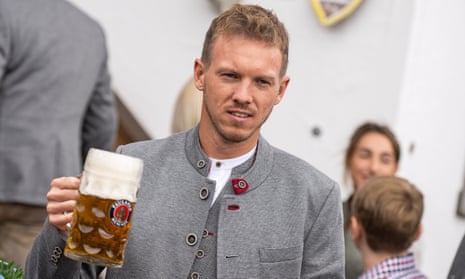 Patrick Vieira, the Crystal Palace manager, is speaking to the media shortly before tomorrow's match against Chelsea. Quotes to follow.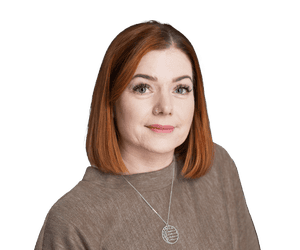 Annie Ashton
"It matters more when there's money on it," the bookmaker Sky Bet's marketing slogan used to say. It certainly mattered to our family, when my husband Luke took his life after struggling with a devastating gambling addiction.
He'd started out betting on football every weekend with his friends, doing exactly what the ads portrayed as harmless fun. Yet it's anything but harmless. More than a million people are addicted to gambling in the UK, and every single day at least one of them takes their life. Behind every person who dies or has their life destroyed is a network of family and friends destroyed along with them.
Tottenham will face an "improved" Arsenal this weekend, according to Antonio Conte.
"I think if I see what happened at Arsenal, they're a club who backed Arteta over the years," Conte said. "You're seeing when you trust a person, and Arsenal showed this also in a tough period with Arteta [by] backing him in every moment, now they're having good results. Last season, don't forget they were in the Champions League [places] in the last three games.
"They had a good step. I think this season they're better than last season. They made good signings, especially Jesus and Zinchenko from a club like Manchester City, two players that are used to winning and having a winning mentality. It's important because I can see they've improved the level. Not only the quality but the mentality at Arsenal.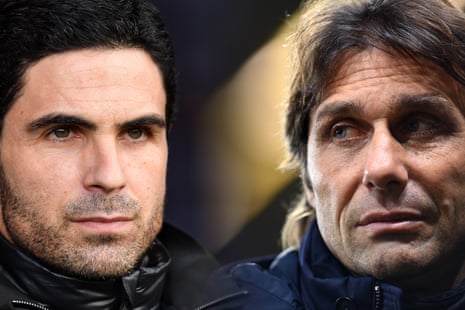 "I think they're doing a good job. In my opinion it's always very, very important to go together, with the coach and the club. If you want to build something important you have to go together, to have a good relationship.
"I think the manager in every decision he is going to take has to have a good explanation to the club, 'why I want this and not that player.' It's right for the manager to show the vision that you have and then the club have to agree with the manager. To have a great connection, a great link between the manager and the club, for sure you have a future much better than the present." (PA Media)
The German second division club Nuremberg will not be playing evening matches any time soon after the city council on Friday decided to limit the use of floodlights at the team's Max Morlock stadium amid the energy crisis.
Russia's invasion of Ukraine has sent energy prices soaring worldwide and Germany, which had been heavily dependent on Russian energy, is looking to reduce its energy usage with winter approaching.
"Gas and electricity could be in short supply in the winter. That is why the city council had a renewed discussion about where we can save energy," it said in a statement, adding that it had made the decision to limit the use of the floodlights and under-pitch heating.
"The pitch heating in the stadium will remain off after an agreement with the German Football League (DFL)," the council said. "We are limiting the use of floodlights until maximum nine in the evening."
This will prevent the former Bundesliga club from staging any evening games, which start half an hour earlier. Nuremberg are 13th in Germany's second division. (Reuters)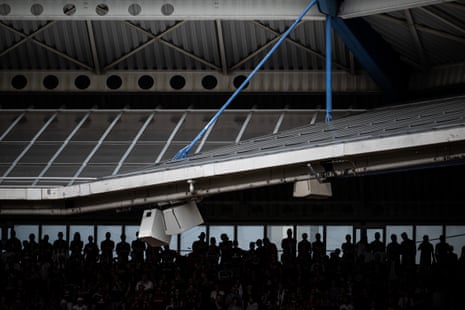 Our snap report on the news that Hull City, 20th in the Championship, have fired head coach Shota Arveladze:
Newcastle United have agreed to sign the Australia international forward Garang Kuol from Central Coast Mariners, a deal that will be completed in January. Here is Joey Lynch with more:
Hull's previous match was the 3-0 defeat by Swansea 13 days ago, which does make you wonder about the timing of the announcement, given they go back into action tonight at Luton. It will be a strange day for the players and staff who remain.
The first part of the statement from Hull:
"Hull City can confirm we have parted company with head coach Shota Arveladze.
"Arveladze was appointed in January and helped guide the Tigers to Championship safety and a 19th-placed finish in a season of transition at the MKM Stadium. We can also confirm that assistant head coach, Peter van der Veen, will leave the club with immediate effect. Andy Dawson will assume the role of interim head coach until a permanent appointment is made.
"Acun Ilıcalı, Hull City chairman, said: "During the international break, we had a number of meetings with Shota to discuss the direction of the team and the future of the club. As these meetings went on, it became clear our views weren't aligned so we have made the decision to part ways.
"Shota and Peter leave with our thanks, greatest respect and fond wishes for the future."
Breaking news: Hull City, who will play Luton tonight in the Championship, have sacked their head coach Shota Arveladze.
Thanks to my colleague John Brewin for the heads up.
The Newcastle head coach, Eddie Howe, is not yet ready to step into Gareth Southgate's shoes should he lose his job as England manager. Southgate is without a win in six competitive games after a disappointing Nations League campaign which saw his side condemned to relegation.
Howe was swiftly installed as the bookmakers' favourite to replace the England boss should this winter's World Cup go badly for him and is currently vying with new Chelsea head coach Graham Potter at the top of the odds list.
However, asked about the speculation at his pre-match press conference on Friday, the 44-year-old said: "Gareth has done an incredible job, and I mean that from the bottom of my heart. I have been lucky enough to go in and see him work and I have a lot of time for him and Steve Holland. They have been amazing for England. You have to remember where England were before he took over and what he has done for the country.
"I never say never, never say no it won't be something I am interested in. But in the short term, it is not on my radar at all. It is all Newcastle and trying to make this team better. I have always said I love the day to day coaching, love being with the players on the training ground, international football you get that taken away for long periods. At this moment in my life, that is not something I want to do." (PA Media)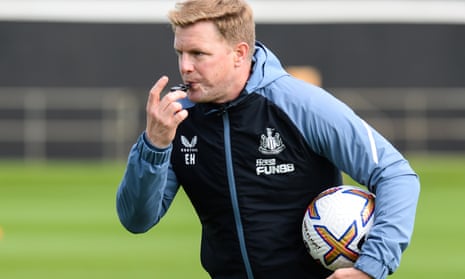 "North London derbies are always a stressful affair as no other game hurts more than when losing this one," comments zTom. "Both teams are relatively similar in strength these days too. Even if I'm really enjoying the step up in level we're seeing this season for the Gunners, this Spurs team excels at exactly the strategy we struggle to handle the most: soaking up pressure when we dominate play for extended periods then hit back with a lightning-fast counterattack."
"It'll be interesting to see how Conte sets up for Spurs," says Hardinho10. "I think we know how Arteta will approach the game, with the same system that's got them to where they currently are, but I suspect Spurs might go to a three in midfield, especially given rumours of Kulusevski being injured, bringing Bissouma in to support Højbjerg and Bentancur with Son and Kane as a front two."
Watford's new manager Slaven Bilic has been having a natter with the media and saying all the right things. The 10th-placed Hornets travel to Stoke for a 12pm kick-off in the Championship on Sunday.
"I am very optimistic and positive … I put my name on a 'world map of coaches' [after taking a break from coaching] and Watford was there.
"Stability, of course [is the aim] … Life is great, but big decisions, they've got to be clear … this club has very clear ambitions and directions and aims and that is to go back to the Premier League … Of course, I would love it if if this was the first day of the pre-season. But it isn't. So what? You can't get everything."
I also caught another snippet of his press conference, when Bilic said: "They are not hiring managers to sack them. They want success. They [the owners] don't want to sack me … they want me to do good."
Which is reassuring.
There's going to be a lunchtime rush of gold-standard press conference quotes: Arteta, Ten Hag, Guardiola and Klopp will all be having their much-loved chats with the football media between 1pm and 2pm.
In last night's WSL action, Hanna Bennison's stoppage-time free-kick grabbed a dramatic 1-0 win for Everton against Leicester … and here's the report:
The Everton manager Frank Lampard said some of the criticism directed towards England head coach Gareth Southgate has been harsh and called on fans to throw their support behind the team in the build-up to the World Cup.
England were relegated from the Nations League top tier this month after a six-match winless run, with Southgate criticised for their performances.
"I think it's in some parts harsh. And when I say some parts, it's something that we all sign up to in our own ways, and the England job is right up there for the pressure," Lampard said before Everton's league trip to Southampton.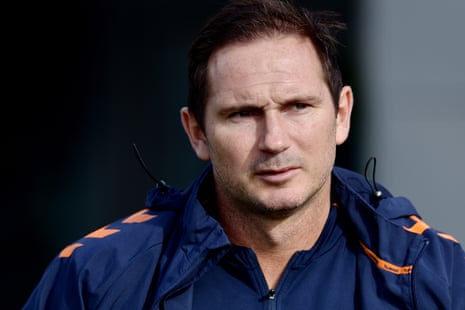 "I'm not going to sit here and say that people can't criticise. I think if things are constructive and people have opinions, great. But once this World Cup comes in and, in the build-up to it, it'll be great if everyone can really get behind the team and Gareth."
Much of the criticism directed towards Southgate has focused on his "cautious" approach.
"I remember the fantastic French team that won the last World Cup without really playing beautiful football," said Lampard. "[In] modern-day football, there are lots of different styles and little ways to win a game. I think it would be absolutely Gareth's decision about how to approach an Iran or USA compared to how they approach another type of team further into the competition if we get there." (Reuters)
"I would like to just say a word on the retirement of Mikel John Obi, a Chelsea stalwart for so many years," comments Quicknstraight. "One of my favourite Chelsea players and outrageously underrated, even by many Chelsea fans. His performance in Munich, when he was the easily best Chelsea player on the pitch over 120 minutes, and arguably the best player on the pitch on either side, was outstanding. His breaking up of Munich possession and calm retention of possession were key to us being in a position where Drogba's header was enough to get to extra time and penalties.
"He was an absolute rock in a deeper CM role, when Mourinho switched him further back. Incredibly strong, very hard to knock off the ball, and invariably found a teammate with his sensible passing."
Can France defend their World Cup title in Qatar? It isn't looking very likely, writes Raphaël Jucobin:
A comment from BTL, as we early adopters of the internet like to call it:
"Three cracking Premier League derbies," says trinder18. "It's really hard to call any of them with any confidence. City have won only two of the last eight home derbies, though the most recent was a 4-1 rinsing. I'm going for two draws and an Arsenal win."
Next up – here is Louise Taylor with some analysis of Newcastle: indifferent results to start the season, but no pressure on Eddie Howe.
"In previous seasons, Newcastle's collection of a modest eight points from the campaign's first seven games would have prompted concern among fans. This time things are very different."
Meanwhile on Merseyside: Farhad Moshiri is in advanced talks with Maciek Kaminski over an Everton deal which would see the US businessman provide funding for the new stadium and take a stake in the club.
Will Unwin and Andy Hunter report:
As stated, Spurs will meet Arsenal tomorrow. David Hytner reports here on the Italian's contract situation at Tottenham – he is being linked with struggling Juventus in Serie A, in view of the fact his current deal expires at the end of the season:
Football is back. It never went away, of course, but the top-end domestic programme returns this weekend after the first international break of this unique season. The World Cup kicks off in less than seven weeks' time, before which, eight rounds of the Premier League will be crammed in before the final pre-Qatar round on 5 and 6 November.
In the top flight things will kick off in style tomorrow lunchtime, with Arsenal v Tottenham in the north London derby. That's before Manchester City play Manchester United on Sunday and loads more besides. Team news, press conferences, previews and more coming up. But first – 10 things to look out for in the Premier League this weekend: