Key events
Back to the report on English football clubs failing to meet six of their eight diversity targets.
Crystal Palace boss, Patrick Vieira, the only black manager in the Premier League, hopes Friday's findings will lead to more concerted action.
"Yeah, I saw the FA communication and what they are trying to do and what is their target," he said. "I would like them to be a little bit more ambitious on that side because I don't think that the numbers that they wanted to achieve are high enough."
Just 10.3 per cent of the candidates hired for senior leadership roles at clubs came from black, Asian or mixed heritage background, well below the 15 per cent target.
All Premier League teams and 32 English Football League clubs have signed up to the code, which was introduced in 2020 to increase equality of opportunity and encourage recruitment of diverse talent across senior leadership teams, team operations and coaching set-ups.
While the FA, Premier League and EFL produced strong results and exceeded in seven of the eight targets for the 2021-22 campaign, the lack of those in top jobs was still glaring.
Vieira has in recent weeks pointed to the absence of people from ethnic backgrounds in those positions, highlighting the imbalance between who is on the pitch and those with decision-making roles.
Asked if he had any plans to help influence more progress, Vieira, now in his second season at Palace, said: "I think the best way is to use the voice I have at the moment and to talk about it.
"The positive aspect about it in this country is that there is a conversation. People are talking about it. So now the next level, I believe, is to be more ambitious than the report that has been put in place by the FA and something has to be done." (PA Media)
Am I the only person who didn't know Steve Cooper's dad was Keith Cooper? Passed me by that one despite a decent knowledge of former refs and where they came from. George Courtney, Spennymoor, etc.
(From PA Media). Nottingham Forest boss Steve Cooper says his Football Association charge for post-match comments about referee Thomas Bramall is still being processed but admits the pressure of the job sometimes makes it hard to control emotions. Cooper said Bramall was known for being inconsistent after the 1-0 Premier League loss at Molineux where both sides had a penalty awarded after VAR intervention, while there was another incident in the first half.
He was sanctioned by the FA and had until Thursday night to respond. However, he said he was not in a position to talk about it ahead of Sunday's visit to Arsenal. "I will talk when I can, but at the moment it is still going through the process so I am not thinking too much about it, I am focused on the game," he said.
Cooper, whose dad Keith is a former Premier League referee, said that the pressure of managing in the Premier League makes it hard to control emotions. "It is difficult for everybody involved, supporters, managers, players. I do my very best to try and stay in control whetever emotions you are feeling and in general I like to think I am OK at that," he said. "You aim to be the best version of yourself, whatever that might be.
"They are emotional jobs, they take you to places you might not have felt before. You try and stay true to what you believe in and what you feel is right. Sometimes that might mean standing up for your club or for your team or something that you may do or say and that is how it is. Game in, game out you try and be at your best and I will try and do that on Sunday."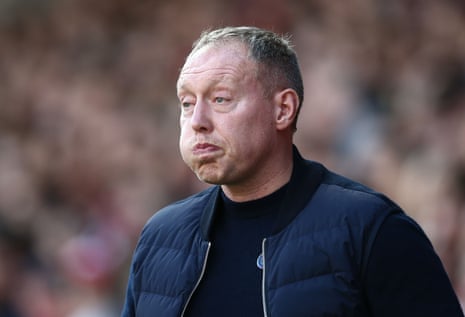 Forest head to the Emirates Stadium on Sunday fresh from the high of beating Liverpool last weekend. "Always when you win a game you hope to back it up with another positive performance and result, that is the intention going into this weekend, a incredibly tough game, especially away from home," he said. We always prepare for a team to be at their best and having looked at Arsenal in a bit more depth, you can see why they are where they are. It is more than a start now, we are futher down the line than that. They are really good for it, a lot of credit goes to Mikel [Arteta] and the team. Really tough game, as tough as it gets, but one we have to really focus on ourselves."
As former Sevilla and Villarreal boss Unai Emery prepares to take over at Aston Villa (presumably he's currently sat in his villa in Vilamoura listening to The Villagers), Villa caretaker boss Aaron Danks has heaped praise on the Spaniard.
(Per PA Media): "You just have to look at his pedigree, what he's done and where he's worked to know he is a top coach. He is a high performer," said Danks. "I really enjoyed watching his Villarreal team in the Champions League, like many supporters and coaches did. We're just really excited to welcome him to the club. There's been no contact, for me it's been head down and full focus on preparing the team for the game. I can only go on my own experience and when I moved to Belgium (as assistant to Vincent Kompany at Anderlecht), I had a month to prepare and there was a lot to get through. For someone and their staff to have seven days, I totally understand."
Lucas Digne has returned to training following a stress fracture but Boubacar Kamara (knee), Diego Carlos (knee) and Ludwig Augustinsson (hamstring) are out. Danks dropped skipper John McGinn for the 4-0 win over Brentford on Sunday after taking over following Steven Gerrard's dismissal but has been impressed with how the Scot has responded.
He said: "John's a super professional and he's a great human being. His reaction has been nothing but positive. He came into the game excellently as we envisaged he would. Training has been fantastic, no issues whatsoever. I knew that with John, that's why he's contributed what he's contributed to this club. That's why the fans respect him the way they do and why his team-mates respect him so highly."
More on the shocking story involving Arsenal defender Pablo Marí.
Tottenham Hotspur have been fined £20,000 after their players protested the decision to award Newcastle United the opening goal in the London side's 2-1 home defeat over the weekend, the FA said on Friday.
Spurs goalkeeper Hugo Lloris was involved in a collision with Callum Wilson when attempting to deal with a long ball, with the Newcastle striker chipping the ball into an unguarded net.Spurs players immediatel y surrounded referee Jarred Gillett in protest and the decision to award the goal after a VAR check also found nothing wrong left the home side furious.
"Tottenham Hotspur FC admitted failing to ensure that its players conducted themselves in an orderly fashion during the 31st minute, and also accepted the standard penalty," the FA said in a statement. (Reuters)
Adama Traore is a man of the people!
Would it be poor to say he then tried to put a supermarket trolley away in the bay but missed? Anyway, good on him. This from Reuters:
A video showing Wolverhampton Wanderers winger Adama Traoré challenging some young fans to a race in supermarket car park has been viewed more than a million times on social media.
The Spanish player, one of the fastest in the Premier League, was spotted by 12-year-old Charlie Smith and his cousins who asked the former Barcelona player for a photo. They then got more than they bargained for as Traoré asked them if any of them could run faster than him, and challenged them to a dash across the car park. Traoré showed no mercy as he sprinted ahead with the chuckling boys trailing in his wake.
"As soon as we went off, I thought 'I might actually win this' because he was level with us," said Charlie Whitehouse, one of the youngsters in the video. "But then he gave it two seconds and was off. It was great. He smoked us."
Wolves fan and grassroots club chairman Darryl Smith, who posted the video of his son and cousins, said: "Adama actually talks to the fans and I don't think all players do that. It's a great connection between the players and the fans. What a down to earth top man!"
Pep Guardiola says Julian Alvarez will be the first option to replace Erling Haaland if the Norwegian striker isn't fit for Manchester City's trip to Leicester.
Alvarez has scored only two league goals this season but Guardiola is not concerned given the Argentine striker's limited playing time.
"Play 90 minutes every game and he will score goals, maybe not like Erling, but he will score goals," Guardiola said. "I don't judge. I know how many minutes he plays and how difficult it is when you are not used to playing regularly … since day one, we are really impressed with many things about him."
If you missed Antony's double spin showboat against Sheriff, here it is. Beautifully pointless? Pointlessly beautiful? Has Roy Keane passed comment yet?
The former Ajax winger scored in his first three Premier League games for Manchester United but hasn't registered in each of his last five matches in all competitions. His last goal at Old Trafford came on 4 September.
Arsenal goalkeeper Aaron Ramsdale has called for the Gunners to go back to basics after they slipped to Europa League defeat at PSV Eindhoven. Arsenal were deservedly on the wrong end of a 2-0 loss as goals from Joey Veerman and Luuk de Jong secured the win for the hosts.
It was just a second defeat of the season for Arsenal, who sit top of the Premier League with their single loss coming at Manchester United last month. Defeat in Eindhoven follows a 1-1 draw at Southampton last weekend and, with Nottingham Forest the visitors to the Emirates Stadium on Sunday, Ramsdale is keen to get back on track.
"I don't think it's a reality check," he told the Evening Standard. "I just think we need to go back to what we were doing, our basics better than what we have shown in the past two games. What has gone on on the pitch we can't change right now, so Sunday it is full focus on the Premier League and getting back to winning ways we hope."
Ramsdale admits he made an error which led to de Jong's goal and refused to blame any other factors for the loss. "It doesn't help when you come away from home, goalkeeper makes a mistake, 2-0, uphill battle and it is one we have got to get back from," he added. "There are plenty of things we can take from this, as a team and individually. But we are a good enough team not to be blaming things, obviously the pitch, etc. There is no point talking about that. We just didn't really compete too well off the ball. Credit to them as well obviously, they were good with how they set up." (PA Media)
And here's Graham Potter on the man who replaced him at Brighton, Roberto De Zerbi.
De Zerbi has yet to taste victory in five matches despite taking a 2-0 lead and drawing 3-3 at Liverpool in his opening game. Asked if that first win could come against Chelsea, Potter replied: "Of course, they are capable of that. I think they have been unlucky, that is the only thing I can say, the performances have been good, there are positives there. You need luck and I don't think they have had any.
"I think Roberto has been in a few weeks now, you can see the ideas, the differences, there is definitely change there I would say. There is a new manager, new ideas and there is always something to learn, something to surprise."
Chelsea boss Graham Potter returns to his former club Brighton this weekend and has reported no new injury concerns for the trip south.
Chelsea are unbeaten in nine games under Potter so far, a sequence stretched by a 2-1 win away to RB Salzburg on Tuesday. Mateo Kovacic came off early in that game but isn't a concern. "We're pretty much the same as Salzburg," said Potter. "Mateo has no problem with his calf, it was more fatigue. [Kalidou] Koulibaly has an outside chance for Wednesday [Champions League game with Dynamo Zagreb] but not tomorrow."
Reece James, Wesley Fofana and N'Golo Kanté are all long-term injury absentees, with Potter previously reporting that the trio were unlikely to feature before the World Cup break.
Manchester City to assess Haaland fitness
But what of Erling Haaland's fitness after the striker came off at half-time against Borussia Dortmund?
Manchester City boss Pep Guardiola said after the 0-0 draw in Germany that the striker had a slight problem with his foot and a fever, making him a doubt for the weekend trip to Leicester.
Here's the very latest from Pep: "He feels better, but we train this afternoon, and we will assess in these few hours. We will see how he feels. After we will decide – I will know it in two hours if he can play."
Guardiola has also offered updates on England duo Kyle Walker and Kalvin Phillips. "They are not ready for Leicester," said Guardiola. "They are better, Kalvin especially. Apparently, when he came to Dortmund, he said he feels really well. He started to train with contact with the ball – he has not trained with his team-mates yet, but he feels really well, and we are surprised.
"If he is fit and can play [at the World Cup] he can play, but right now, we don't know. They [Walker and Phillips] are optimistic. They are in touch with Gareth [Southgate]. Hopefully they can be ready and get selected."
Erling Haaland, the world's best footballer by a mile, has scored one goal from open play in three Manchester City matches since 8 October and fired blanks in his last two away games. By contrast, ungainly overpriced hot-head, Darwin Nunez, has scored in each of his last four starts for Liverpool.
Okay, facts can be twisted but Nunez perhaps deserves more credit than he's getting. His manager, Jürgen Klopp, certainly seems pleased with the Uruguayan striker's efforts.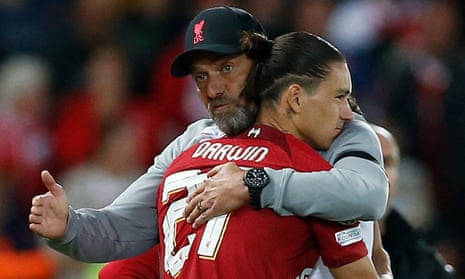 "Darwin came here after a short break, flew straight to Asia, didn't speak English, new team, and the price – and then everyone judges straight away. Started well, scored v City/Fulham, then red card. He was embarrassed. Confidence was knocked.
"He's involved in a lot, a lot of finishing moments. It was a great month for him.
"Darwin is so exciting but he has to stay fit and be available all the time. We work on all different areas and the potential is incredible. Speed, attitude, a real worker, it's all possible to develop and learn. It's really exciting."
Some lines from the Jürgen Klopp press conference.
On being fined £30,000 by the FA for improper conduct: haranguing assistant referee Gary Beswick in the win over Manchester City at Anfield: "I know what I said and with a different face it would have been completely fine. It's the most expensive face! A lot of money but I heard it will be invested in something good which is fine."
Injury updates on his team: "I expect Jordan Henderson to be okay. Thiago will return too. It's still soon for Naby Keita and [Joel] Matip is still out. You don't have to ask about Diogo [Jota] or Luis [Diaz] for a while."
Henderson took a knock to the knee in the 3-0 win over Ajax in midweek. Klopp also answers a question about central defender Ibrahima Konate's fitness: "He was not really ready for this [Ajax] game. In a very serious situation in the last five minutes maybe, but he's available now."
Frank Lampard has warned Everton cannot think last week's victory over Crystal Palace means they have solved their problems.
The Toffees ended a run of three straight defeats by beating Patrick Vieira's side 3-0 at Goodison Park in a performance Lampard described as a "template" for his side going forward.
But despite that positive feeling, Lampard knows consistency will not come easily as he looks ahead to Saturday's trip to Fulham.
"In a really small passage of time that I've been here we've been working towards something and you get games where things come together and there are a lot of positives," he said.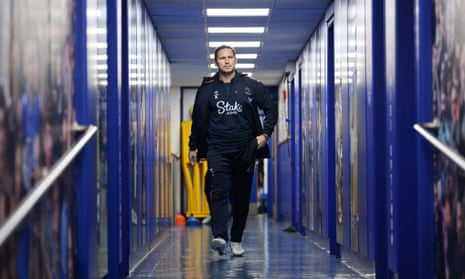 "There are always things you can improve and as much as it was good, it's important to reflect on what can be better.
"On the back of the results going into that game, we needed a result and a performance and the lads delivered, but we need to do that consistently now and improve…
"For sure that's the next challenge. This league is hard, it won't be easy to do, not many do except the top teams. We were in a good moment last week but we go to a difficult opponent who are playing well themselves so it all starts again."
Lampard knows he must continue to adapt his tactics each week, but what encouraged him against Palace was the way the players executed what was asked of them.
"When I say 'template', let's not replicate those exact tactics or that system every game," he said. "There are different challenges, different threats every week in this league and you have to adjust but the way the players worked, the idea of how we wanted to play was there.
"There'll be tweaks for Fulham who are different to Palace but I was pleased with the level of application from the lads, in every position, in every relationship on the pitch, the way they took on what we wanted to do and did it really well." (PA Media)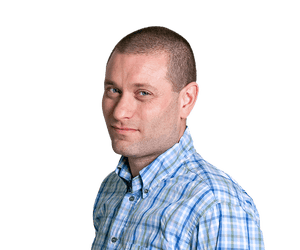 Jamie Jackson
Erik ten Hag believes Cristiano Ronaldo can again score 20-plus goals for Manchester United this season.
Ronaldo scored his third of the campaign in Thursday's 3-0 Europa League victory over Sheriff at Old Trafford.
Of course, Liverpool v Leeds brings this to mind. Kevin Keegan v Billy Bremner in the 1974 FA Charity Shield.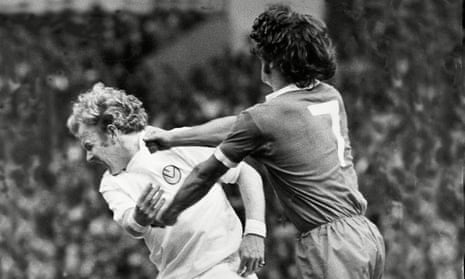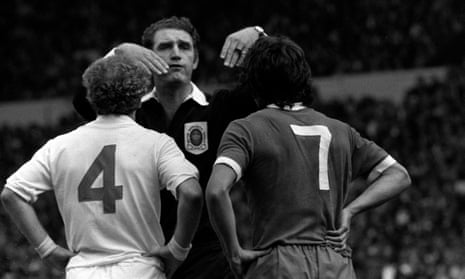 Jürgen Klopp will be talking to the press at 1.30pm so we'll have news from the Liverpool boss coming up.
A couple of Mo Salah stats ahead of Saturday evening's game with Leeds at Anfield: one fairly-well known but the other a slight surprise.
Salah has been involved in six goals in two home Premier League appearances against Leeds United (5 goals, 1 assist)

Salah has created more chances from open play than any other player in the Premier League this season (28). He's creating 2.6 chances per 90 minutes on average this season, his best rate in a single campaign in the competition
Over to Everton goalkeeper Jordan Pickford offering praise to "brilliant" England boss Gareth Southgate.
"Gareth is a brilliant manager," Pickford told the PA news agency.
"He is brilliant and we will go to the World Cup positive. We will give it our best shot and hopefully bring the cup home.
"I think for us it is about making the nation proud and doing our best in the tournament. We know what we are capable of doing and we have great squad togetherness.
"Togetherness gets you so far, so I think if we haven't won in six, it is not the end of the world and we will still be going to Qatar as positive as anything after the last two tournaments."
After he started the games with Hungary and Germany in June, the Everton goalkeeper was rested for the second set of matches during the same month before a thigh injury ruled him out of September's fixtures.
He added: "I can't wait. I was injured for the last camp, which was unfortunate, but I have got myself fit and I am raring to go.
"I am playing for Everton again now so in a good run of form leading up to the World Cup and looking forward to the World Cup itself."
The Toffees embarked on a six-match unbeaten run before narrow defeats to Manchester United, Tottenham and Newcastle were followed by a 3-0 thrashing of Crystal Palace.
But Pickford insisted: "The manager (Lampard) is really good. His staff around him are brilliant as well." (PA Media)
Pickford was speaking at the launch of Activision's Call of Duty: Modern Warfare II. Which was brilliant.
Let's start with an incredible fact. Well, maybe not.
Here's a thing. Scan the Premier League table and no team has accrued more points on the road than at home so far.
That's quite a contrast to the lockdown season when nine of the top 11 had better away records. Fans make a difference I guess.
Liverpool are perhaps the most extreme 'homers' this season having banked 14 of their modest tally of 16 points at Anfield.
This all sounds a little like a Partridge 'crab sticks' fact so best move on.
Thanks John. Hope you enjoy that Coldplay album Max sent you.
Right, lunch calls, and David Tindall will be taking over from here.
The World Cup draws near and we will be hearing plenty more of these types of stories. And hopefully, such issues won't be allowed to fade away when the football kicks off.
We have committed every effort to ensuring that this World Cup has had a transformative impact on improving lives, especially for those involved in constructing the competition and non-competition venues we're responsible for. Protecting the health, safety, security, and dignity of every worker contributing to this World Cup is our priority.
Report released on Friday shows clubs are not doing enough and without radical transparency there is no short-term solution, says Sanjay Bhandari.
For many people from under-represented or minority communities, much of the last 50 years has been a depressing cycle of promises, raised hopes and disappointment. Football is at a crucial point and needs to make the right choices so the FLDC does not become the latest entry in a 50-year catalogue of missed opportunities, turning initial positive intent into resentment and distrust. If the collective energy and impetus generated by George Floyd's death have run out already, what will drive sustained change?
What was it like playing for Arsène Wenger? Sylvinho tells all.
And, above all, whatever happened in the team, Arsène was there. He didn't neglect any detail. He had everything under control. It was the first time I saw a coach making decisions on something like a new training ground, which Arsenal were building at that time.

He had his hands in everything: how the players arrived for training, where we put our boots, the food we would be eating. Everything was very well planned by him. He was a very experienced person who had worked all over the world. Arsène also knew how to control everything around the player, but without overwhelming you. Today this is easier to see, but in the years I was at Arsenal – from 1999 to 2001 – very few coaches did this.
English football clubs failed to meet six of eight diversity targets
Important story from Paul Macinnes.
Results from the second year of the FA's leadership diversity code show a step change in representation has not been achieved, despite an increased focus on equality by players and organising bodies. Roughly a third of men's clubs in the top four divisions are yet to sign up to the charter.
More detail on the Pablo Marí story from PA Media.
Monza president Adriano Galliani, who visited Mari along with the Serie A side's head coach Raffaele Palladino, told Gazzetta: "Pablo is an amazing guy. He had the strength to joke and tell me that he will be back on the pitch on Monday (for a scheduled league match against Bologna). I brought him greetings from (club president Silvio) Berlusconi and everyone else. His team-mates wanted to come here but obviously it was not possible.

"The Monza squad are in shock about Mari and so we have asked for the game against Bologna to be postponed."

Speaking further about the attack, Galliani added: "It is shocking news. My thoughts are with the families – what happened today seems impossible for a city like Milan. It can't be possible that someone gets up in the morning to go to work and then loses their life because of the actions of a criminal."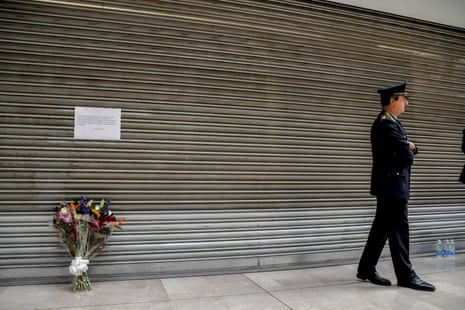 The Corriere della Sera says former Napoli and Inter Milan player Massimo Tarantino was among those who immobilised and disarmed the attacker, with the 51-year-old quoted by the paper as saying: "I'm not a hero. I didn't do anything special."
Another week, another Eddie Howe complaint about people talking about the money. He celebrates a year in the job on 8 November.
Money doesn't guarantee success. It certainly helps, but it doesn't guarantee anything. You can recruit very badly and these days, that will cost you a huge sum of money, so it's about a mixture of things.

Time flies. It's incredible to think as the months have ticked by that it's nearly led to a year for me here. We've enjoyed it, but it's gone so quickly.

I do feel there's an element of just starting with the team and we've got so much more to achieve and more to do. But I if am sat here in another year's time, I'd probably be saying exactly the same thing."
Max Rushden goes on a hunt for the nice things in life.
It's hard not to get disheartened. But even if football is destined to be run by people who don't have its best interests at heart, can we find enough kernels of hope in the gloom? This week I asked on Twitter for examples of people in the game – clubs, players, fans, whoever – doing good, however small. Thanks to those who replied about people picking up litter all the way to caring for footballers seeking political asylum. It's not exhaustive and it won't win a Pulitzer. You may find it a bit twee but here's a list in no particular order that may restore your faith for five minutes:
Wolves travel to Brentford on Saturday afternoon. They have scored five goals all season.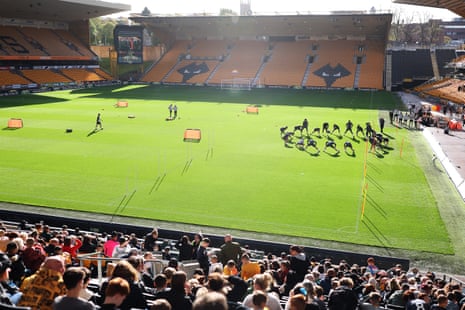 Jesse Marsch: 'I'm sick of it'
Jesse Marsch is not a happy man. Oh no. Quite the rant here ahead of Leeds' visit to Liverpool on Saturday night.
If we go game to game and you look at the fact we haven't won in eight games based on how we've performed over the eight games, it's almost impossible to believe that two points is all that we've earned.

But that's our reality right, in those eight games and all the phases in those games? What if Luis (Sinisterra) scores at Brighton on the two-inch line and it doesn't go wide?

What if we score the penalty against Arsenal? What if – you can go through what ifs, but it doesn't matter, right? You could still look at the metrics and you could look at different things and you could say, we're actually doing OK, which I believe. But in the end again, right now, if we continue losing matches, then everything in the entire project is in jeopardy. We've got to figure out a way to stop that.

I'm a little angry right now. I'm tired of playing matches where we're in the match and in many cases we're better than the opponent and walking away with nothing. I'm tired of not capitalising on moments when we're the better team and I'm tired of giving away goals too cheaply, tired of not getting results we should be getting.

Fourteen years as a player, 13 years a coach and I've never lost this much in my career. I'm sick of it. So I'm trying to figure out which guys can be counted on at the highest level right now, what kind of decisions need to be made in terms of match plans. I need to help find the group confidence and find the guys who are ready to fight for everything right now in these next matches, to do everything we can to get the points we need.
A reminder that Newcastle have climbed to fourth without their big summer signing and their prime attacking force. We won't be seeing Alexander Isak for a bit, but Allan Saint-Maximim looks likely to be back this weekend.
Per PA Media.

Newcastle boss Eddie Howe has revealed record signing Alexander Isak has undergone injections in a bid to resolve the thigh injury which has sidelined him since the middle of last month

The 60million Sweden striker, who will not play again before the World Cup, last turned out for the Magpies in the 1-1 Premier League draw with Bournemouth on September 17.

Howe said: "Alex has been having a couple of injections into his injury, into his thigh. I believe that's gone well and the medical team are happy with where he currently stands. But it is a longer-term injury – I think it's a five, six-week injury, so as I said before, he won't be back before the World Cup break. But we're hopeful that as we begin our second pre-season, he's there ready to train."

Meanwhile, Howe provided an update on Allan Saint-Maximin's recovery from a long-standing hamstring problem with the Frenchman hoping to return to the squad for Saturday's home clash with Aston Villa.

He said: "Currently Maxi is very good, he's in a really good place. The recent setback he had with his hamstring was a huge blow to him, but I think it almost reset him mentally to go, 'Right, I've got to really look after myself and get my recovery right'. He's been having really intense treatment, three sessions a day – two at the training ground, one at night at home – so a real dedication to his profession to try to get himself back as quickly as possible for what is a intense period of games now before the break."
Jacob Steinberg on Graham Potter's tactical revolution at Chelsea.
With Potter, though, part of the fun is trying to work out where the players are going to be when the starting XI is announced. In reality the former Brighton manager's system against Salzburg had Jorginho screening the defence, Mateo Kovacic and Conor Gallagher driving forward from central midfield, Kai Havertz accompanying Aubameyang up front and, most fascinatingly, Raheem Sterling and Christian Pulisic as the wing-backs.
Shocking news from Italy last night.
Ten things to look out for this weekend, including this.
Marsch on the brink at Anfield

Anfield is no place for a struggling visiting manager in need of respite. Last season Marcelo Bielsa arrived under pressure at Leeds and looked condemned following a 6-0 defeat. The end was confirmed following another heavy loss at home to Tottenham three days later. His replacement, Jesse Marsch, faces Liverpool in a similar but arguably weaker position given fans have turned in a way that did not happen under the revered Argentinian. Two points from the last 24 available has also fuelled the unrest. Leeds' strongest performances have come against the stronger sides this season, however, notably Chelsea and Arsenal, and their manager desperately needs a repeat as he strives to win support and time. It is a considerable task at a precarious moment. Liverpool are unbeaten in 29 Premier League home games. Andy Hunter
Here's today's hot topic of debate: Antony showing off his lollipops last night against Sheriff.
Some people are getting very heated indeed about this one.
The Premier League trains churns on, now not far from reaching its World Cup destination. A very full Saturday awaits, getting underway when improved Leicester take on Manchester City. Will Erling Haaland be fit? Find out here. Possibly.
Tottenham's slump to conținue at Bournemouth? Gary O'Neil's team are in a slump, too, and the two managers can compare VAR notes. Has Antonio Conte calmed down yet?
Liverpool, having lost last week at Nottingham Forest, take on Leeds on Saturday night and a win could place Jesse Marsch in real jeopardy. Meanwhile, Unai Emery will be in the stands, awaiting work permit, as his new club, Aston Villa, who he takes over on 1 November, visit Newcastle, the club he turned down last year.
Brighton v Chelsea is a quick return for Graham Potter, he is still unbeaten at his new club while his old club have not won a game since he left. Brentford are in mid-table, but coming off a defeat to Villa last week. Can Wolves, still managed by Steve "Interesting he's still in charge" Davis, score a goal?
Frank Lampard's Everton travel to Fulham off the back of last week's defeat of Crystal Palace, whose match with Southampton is a meeting of the Premier League's great enigmas.
And the Europa League candidates both play on Sunday, with Manchester United welcoming West Ham while Arsenal, poor against PSV last night, welcome Nottingham Forest, fresh off that Liverpool win.
A look ahead to all that, with press conferences and teams to come, too, plus the very latest from the world of soccer. Join me. Join us.