Key events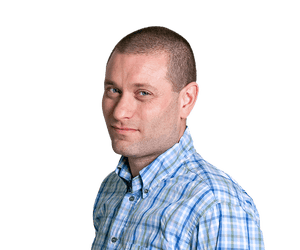 Jamie Jackson
Cristiano Ronaldo's latest walkout on Manchester United marked two significant endings. The final curtain on supporters' unconditional love for a pouting superstar who as an unused replacement could not stomach sticking around to celebrate a scintillating win over Tottenham. It is also the death knell of this 37-year-old being of relevance – to Erik ten Hag and the United side he seeks to build – underlined by the manager dropping him from the squad for Saturday's game at Chelsea.
For anyone that missed it, Manchester United's statement about Ronaldo-Gate was short and to the point:
"Cristiano Ronaldo will not be part of the Manchester United squad for this Saturday's Premier League game against Chelsea.
"The rest of the squad is fully focused on preparing for that fixture."
Now, for balance, in the comments Esdaile reckons the Aston Villa players, and not Gerrard, are really to blame:
"Who would be a football manager! Gerrard showed so much early promise both at Rangers and in his first months at Villa where he got off to a pretty good start. What has gone wrong? The real question is should the board have given him more time to sort things out and get underperforming players playing again. I think the answer to that is yes and football history is littered with managers who go through a difficult period to emerge as successful. I'm sure someone has done an analysis of the outcome of manager replacement mid-season and how effective it is. No doubt other clubs will be looking at offering him a job on the crazy managerial merry go round."
An impressively composed and clear performance from Erik Ten Hag there, when questioned on the latest instalment of the interminable Cristiano Ronaldo drama.
Ten Hag says Ronaldo remains in his plans at Manchester United
The pre-Chelsea press conference begins and the Manchester United manager, Erik Ten Hag, is of course asked about Cristiano Ronaldo first up.
What was said after Ronaldo walked off on Wednesday during the win against Spurs? "It's between Cristiano and me. The statement is also clear, I think," says Ten Hag.
Does he have a role in future? "Yes. That's also in the statement. He makes an important part of the squad."
Did Ronaldo refuse to come on to the pitch on Wednesday? "Yes.
"I'm the manager. I'm responsible for the top sports culture here … and I have to set standards and values and I have to control them.
"We are in a team, in a team we have standards, we have values and I have to control that. So after Rayo Vallecano [when Ronaldo and others left the pre-season friendly early] I told him it was unacceptable. But he wasn't the only one. That is for everyone.
"The second time, there will be consequences. … that is now what we did, we miss him [against Chelsea] tomorrow, that's a miss for us, for the squad, but I think it's important for the attitude, for the mentality from the group. Now we have to focus on Chelsea and that's the most important."
Does Ten Hag expect him to apologise? What will leaving him out of the squad achieve? "I think it's also for everyone else, I said a warning at the start of the season. The next time, it has to be consequence … when you are living together, playing together … you have to fulfil certain standards."
"Gerrard is just the latest in a long line of brilliant footballers who were unable to translate that prodigious ability to management," comments UncleKarlM. "It's not an easy transition, but realising you haven't got the ability would save a lot of heartache, both for self and fans! I hope he finds a niche commensurate with his abilities."
Is that a thinly-veiled reference to a bright future career in punditry?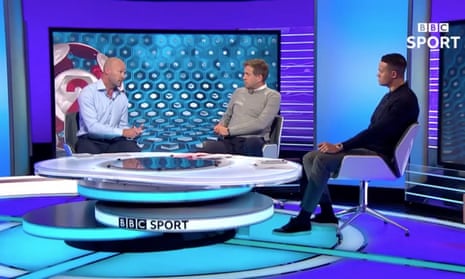 The Manchester United press conference is coming up in five minutes, according to the timings on their official app.
"One of the most impressive things we've seen from Erik ten Hag is how he's managed Ronaldo." comments DamoOfOxford. "No awe, no special treatment, team first. No one is safe.
"Likely best for Ronaldo to go in January, but Rashford's profligacy the other night (despite a very good game otherwise and the fact he's never going to be a true No 9) show's why we needed Ronaldo in the squad in the absence of a regularly fit centre forward. Erik ten Hag is what the club has needed for years."
Ten Hag did say after the Man City thrashing that he didn't bring Ronaldo on 'out of respect for his career'. Which was odd. But despite that looking suspiciously like special treatment, I think that assessment of Ten Hag's handling of Ronaldo is correct.
Eddie Howe also had kind words for Gerrard following his dismissal by Aston Villa: "Disappointed for Steve, I think he's a very, very good manager and I think it just goes to show the short-term nature of everyone's thinking," said Howe "We're in a very volatile job … I've got no doubt on his quality and I am sure he'll be back very soon. I was thinking about him last night. That could be any of us, at any stage, and I always feel for a manger who loses his job."
"Please accept my apologies if these are incredibly basic questions about the modern machinations of football management," emails Bill Preston.
"StevieG his backroom staff all going from Villa makes me curious. Is it now common for managers to bring their entourage with them into club, and all depart together when the gaffer gets the old heave-ho?
"This makes me think further, which is never good.
"Isn't it counterproductive in that a huge hole gets left on departure, and limits longer-term employees chances of moving up the trade, if they don't have a coat tail to ride (which sounds awful, but is the only way I can think to phrase it)?"
Thanks for the email Bill. Yes, it's frequently the case that a manager comes and goes with a big backroom team, and yes, the regular hiring-and-firing done by clubs means a massive amount of upheaval. As you rightly point out, it's frequently unfair on staff within the clubs who have more knowledge and deserve a chance.
The fact that Gerrard's team are leaving would seem to suggest Villa have lined up a big-name replacement who will come with a big team. But let's see.
The Southampton manager, Ralph Hassenhüttl, was asked about Gerrard's sacking by Villa. He straight-batted the question, while pointing out that firing the last manager didn't really do the trick either:
"It's a shame when a manager loses his job. If they [Aston Villa's board] think it will be a better situation, they should sack him, like they did with Dean Smith, although it didn't work really … It's up to them. It's their decision. It's not up to us to discuss this."
Manchester United's Fred said his football has improved as a result of his partnership with compatriot Casemiro after the Brazilian midfielders impressed in a 2-0 Premier League win over Tottenham Hotspur on Wednesday. Bruno Fernandes and Fred scored as United clinched victory after dominating the game from start to finish.
The midweek win was the third straight game in which Fred and Casemiro played alongside each other, with coach Erik ten Hag having previously preferred a midfield pairing of Scott McTominay and Christian Eriksen. "I'm very happy playing next to Casemiro. He's a big player for the Brazilian team, we've already played a long time together in that team," Fred told the National in an interview published on Thursday.
"It's very important being side-by-side with him and playing with him improves my football. (Casemiro and McTominay) are both very important. Everybody knows (Casemiro's) qualities and how important he is for the team, and Scott is also a great player." United, who are fifth in the league, travel to fourth-placed Chelsea tomorrow. (Reuters)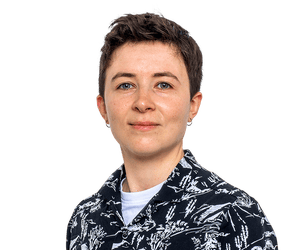 Ella Braidwood
For the Brighton captain, Victoria Williams, overcoming her struggle with, in her own words, "a lack of self-confidence", has been one of the biggest hurdles in her playing career. In fact, it is one of the reasons she wants to talk today, when we meet in a function room at her club's training complex.
"I think there's probably quite a lot of people in the same position, where you feel like you don't fit in," she says. "And I just want to say: you do. You just have to find the right environment for yourself."
My sources (the Guardian's Gregg Bakowski) tell me the Manchester United press conference is coming up at 11.30am, so I shall be tuning in for that one, all being well, and bringing you the latest from Erik ten Hag on Cristiano Ronaldo's latest tantrum.
Half-time interviews were previously a staple on ITV's Champions League coverage, I seem to remember, Gabriel Clarke often being able to nab a few words with Fergie in the tunnel.
There was also Graham Taylor's "You play football with your heads" in Poland during England's infamously unsuccessful bid to qualify for the World Cup in 1994.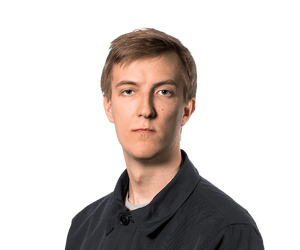 Ben Fisher
Managers at the World Cup will have the option of doing half-time interviews, with Fifa deciding to follow the Premier League in exploring the possibility of providing greater access to television viewers. It is thought unlikely that many teams will take up such offers but managers such as Gareth Southgate could provide half-time insight in Qatar.
"Gerrard was a disaster," writes Spikey78 in the BTL comments. "Tactically inept, inflexible and seems unable to motivate. Other teams are out-running the opposition. Even Leeds who are relatively struggling give everything.
"We lack energy, we always seek to slow the game down (often time wasting 10 minutes in), several players have gone backwards under his tenure. We offloaded Target, El Ghazi, Trezeguet & Traore, without improving or at least replacing on what they brought to the squad. We played 10-man Leeds, and Nottingham Forest, and failed to create anything of note.
"Our next run of fixtures could easily see us adrift at the bottom by Boxing day. Great decision to roll the dice. Steven needs to go to the Championship to finally learn his trade."
Jamie Carragher, Gerrard's former Liverpool teammate, has been speaking to his current employers on Sky Sports News about Gerrard's plight.
"You can always look at the players, but every manager knows when he goes into a job, if the players are not performing at their best, it is the manager who is going to carry the can," Carragher said. "Stevie is well aware of that. I'm sure he will be disappointed with certain performances, from individuals and the team.
"But when you go into management, you know the price on the ticket – and if results are not right or whether the players are letting you down or not performing, it is the manager that carries the can. That is always the case and that is the brutal part of football management.
"I'm really not sure if Stevie would go back in [to a management role] or wait 12 months. I spoke to him a few days ago about the upcoming games and he's not daft, he knows the situation," Carragher said.
"It will be really interesting. That's not what I have spoken to him about, whether he wants to be a manager for the next 20 years or he will pick certain jobs that will appeal to him. I think that is what he has done with his jobs that he has picked. Whether Stevie would drop down to the Championship I am really not sure." (Quotes via PA Media)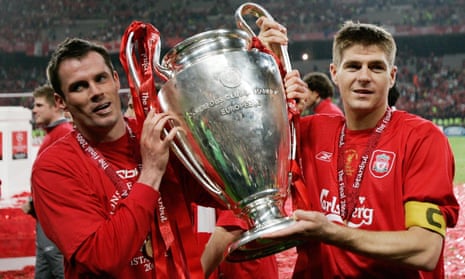 Eddie Howe's been having a chat. The Press Association have kindly written it up:
The Newcastle head coach Eddie Howe has defended the club's decision to return to Saudi Arabia for a warm-weather training camp. The Magpies, who are 80% owned by Saudi Arabia's Public Investment Fund, confirmed on Friday morning that they will go to Riyadh between 4-10 December after making a similar trip to Jeddah in January.
Asked about the criticism that trip might spark, Howe said: "We've made a football decision. We've looked at the World Cup break, what's the best thing for the team. The best thing for the team, I believe, is to take the team away like you would in pre-season, away from distractions, a chance to really train the group, enhance the team spirit with hopefully some good weather, so that's what we've done. We've made it from a purely footballing backdrop."
Howe's side will play a friendly against Pro League champions Al-Hilal on December 8 during a trip he hopes will yield similar results to their last visit, after which they won five of their next six matches as they embarked upon a nine-game unbeaten run.
He said: "When you look back to last year, our decision to go there and the benefit it had for the team and the results on our return were really good, so we got a few positive connotations from that. Going back to our trip last year, the weather was very good, the facilities were first class, we were able to spend some quality time together to bond the group and really focus our energies on our battle to stay in the division. The team spirit off the back of that trip was very, very good. Obviously we have that positive experience to fall back on and it's helped with our decision this time."
Last night's match reports here, for anyone that missed anything:
If you have any thoughts on Gerrard's dismissal by Villa – or anything else – you can get in touch with me by email, Twitter, or comment BTL. Get involved.
It being Friday morning, we've got 10 things to look out for in the Premier League this weekend. Get a load of these:
In the past few minutes, Villa have confirmed that Gerrard's backroom team will also be moving on:
And also: "First-team coach Aaron Danks will take charge of the team for Sunday's Premier League match against Brentford at Villa Park and will be supported by additional Bodymoor Heath technical and coaching staff."
Read the full statement here.
"Steven Gerrard was fired 90 minutes after Aston Villa fell to an embarrassing 3-0 defeat by Fulham at Craven Cottage last night."
That's the headline. But there is much more to come – both on the identity of Aston Villa's new manager, and the conveyor belt of football fixtures being shoe-horned in before World Cup commences in a few weeks' time.
Team news, previews and top-drawer banter will be coming up throughout the day. But first, here's Jacob Steinberg's story on Steven Gerrard's sacking: