Key events
Animal Rising have declared themselves non-runners at Royal Ascot but it appears the police at the track were over-zealous in arresting a racegoer who they believed may have been planning to stage a protest at the meeting. The Mail reported that Thames Valley police arrested a woman on Wednesday of suspicion of being equipped with intent to lock on using some glue which she was carrying. Turned out she only had nail glue for her false nails and was not intending to commit any offence.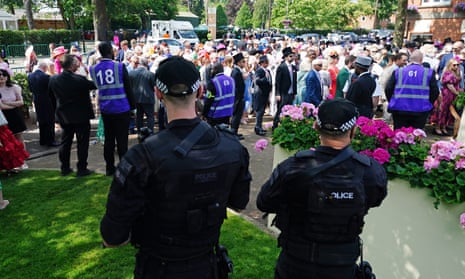 Today's race schedule with Guardian tips
Albany Stakes – 2.30pm (Navassa Island).

Commonwealth Cup – 3.05pm (Lezoo [nap]).

Duke Of Edinburgh Stakes – 3.40pm (Aimeric).

Coronation Stakes – 4.20pm (Tahiyra).

Sandringham Stakes – 5pm (Chelsea Green).

King Edward VII Stakes – 5.35pm (King Of Steel).

Palace Of Holyroodhouse Stakes – 6.10pm (Prince Of Pillo [nb]).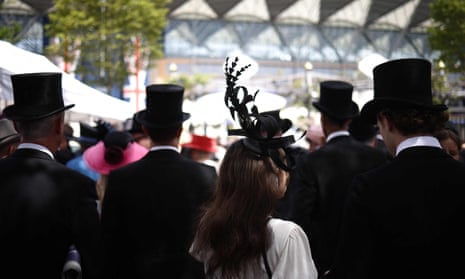 Temperatures are going to reach 30 degrees this weekend and it wasn't that long ago (2009 to be exact) that racing at Worcester was abandoned in the excessive heat. Here's how horses are supported to race and recover at the races now.
You read it here first (in our Queen's Hat Stakes preview earlier) … William and Kate (the Prince and Princess of Wales to me and you) are at the races today. Can you imagine them coming every day as king and queen though? Many feared Charles may not but that has proved wide of the mark.
Your correspondent was very pleased to see racing fan and owner Dame Judi Dench among the Royal Procession runners. She wasn't as well known for her film as opposed to stage roles in her early days (though she certainly made her mark as M in the Bond franchise in recent years) but she did appear in 'Dead Cert', the 1974 adaptation of the Dick Francis novel. This was not, it must be said, one of director Tony Richardson's finest hours. The late Lord Oaksey appears (wooden doesn't begin to describe the performance) as a vet and Time Out critic Chris Peachment concluded his review by stating: "… the film manages nothing in the way of suspense, insight or entertainment. There ought to be a steward's enquiry [sic]"
1st Carriage
The King
The Queen
The Duke of Devonshire
The Duchess of Devonshire
2nd Carriage
The Prince of Wales
The Princess of Wales
Princess Beatrice, Mrs. Edoardo Mapelli Mozzi
Mr. Edoardo Mapelli Mozzi
3rd Carriage
The Duchess of Edinburgh
The Earl of Caledon
Prince Michael of Kent
Princess Michael of Kent
4th Carriage
Dame Judi Dench
Mr. David Mills
Mr. William Farish
Mrs. William Farish
Dettori to appeal Royal Ascot ban
Frankie Dettorihas lodged an appeal against the nine-day suspension he incurred on the first day of Royal Ascot.
Dettori partnered Saga, who is owned by the King and Queen, for John and Thady Gosdenin the Wolferton Stakes but was found guilty of careless riding after the stewards judged him to have allowed his mount to shift across the track, causing interference to other runners in the process.
The suspension is due to run from 4-12 July, which would rule him out of riding Emily Upjohn in the Eclipse on 8 July, and Dettori and his legal team have decided there are grounds to appeal the decision of the stewards on the day.
"I put my appeal in yesterday, so it's fingers crossed," Dettori told talkSPORT. "I spoke to my lawyers and they told me to appeal."
After a disappointing first day, Dettori subsequently won Wednesday's Queen's Vase on Gregory before claiming a ninth Gold Cup aboard Courage Mon Ami to the delight of the crowd on Thursday.
With him still riding at the top of his game, it has led to calls for him to delay his retirement, but so far he insists his last day riding in the UK will be Champions Day at Ascot.
"Every day I get asked. At the moment I'm retiring – 21 October (in England) and then abroad. I'm sticking to it," he said. "Yesterday was unbelievable, the reception that I got. I just have to say thanks for all the support over the years and let's carry it on over another two days and have some fun." PA Media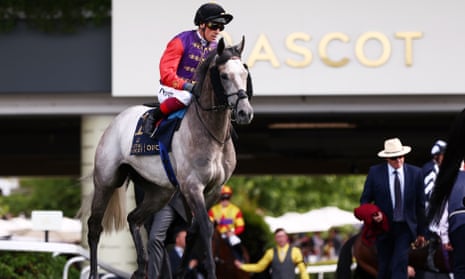 Frankie Dettori's odds on being crowned BBC Sports Personality of the Year for 2023 have been halved into 2-1 from 4-1 by BoyleSports after his success in the Gold Cup yesterday. If Bazball fails to bring home the Ashes who knows. Latest SPOTY betting:
2/1 Frankie Dettori

4/1 Ben Stokes

6/1 Joe Root

12/1 James Anderson

14/1 Mark Cavendish

14/1 Tyson Fury

20/1 Rory McIlroy

20/1 Keely Hodgkinson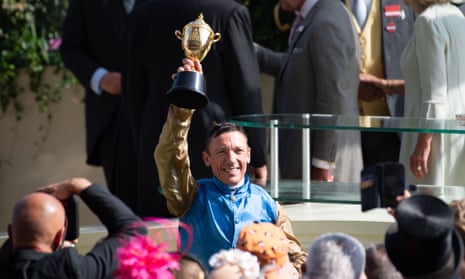 A horse in sunglasses? Sky Sports reporter David Craig found one this morning at Royal Ascot!
Queen's Hat Stakes (2pm) betting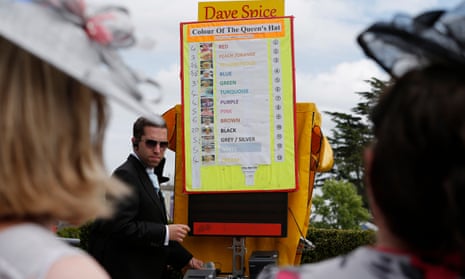 Queen's Hat Stakes (2pm) preview
There's been two stewards' inquiries this week after the Queen's Hat Stakes, reminding me of whether that dress was blue and black or white and gold. That dress that broke the internet in 2015. So after cream/white and duck egg blue/pastel green what for today? Our friends at BestofBets.com said: "With two days to go of Royal Ascot, not only are punters backing the colour of Queen Camilla's hat, but there's a fancy for William and Kate joining today's Royal procession.
"In what many believe to be the last year of the hat betting market, eager punters have grey as a popular choice. Back in 2008, the hat betting market actually caused a bit of a scandal after bookies were forced to suspend the market following a flurry of activity. There's no need for that this year, but don't be surprised to see Queen Camilla turning up in grey or silver."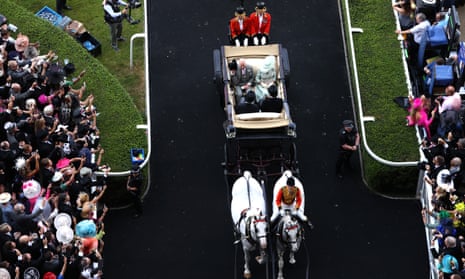 Some breaking news … Native Trail, the unbeaten champion two-year-old of 2021 and Irish 2,000 Guineas winner, has been retired. He ran in the Queen Anne Stakes on Tuesday but only finished eighth.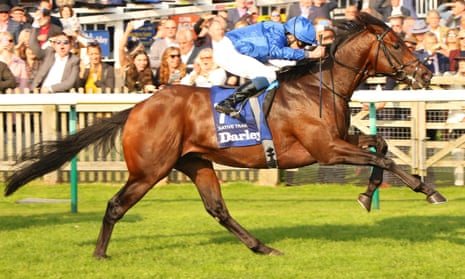 Don't scribble these on your betting slips today at Ascot. They're not running.
2.30pm Albany Stakes: 17 Snafiya (not eaten up)
3.05pm Commonwealth Cup: 1 Cold Case (declared in error)
5.00pm Sandringham Handicap: 24 Sparks Fly (going) & 30 Orchid Bloom (going)
6.10pm Palace Of Holyroodhouse Handicap: 27 Tawalla (going)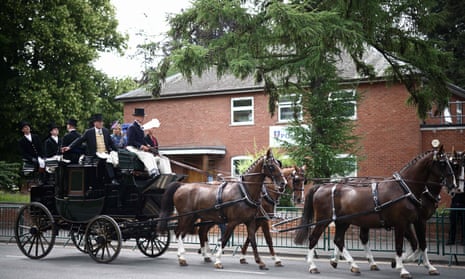 Good morning. Pretty straightforward on the going front today The official ground description for day four of Royal Ascot is Good to Firm all round.
GoingStick readings at 8am:
Stands side: 7.9
Centre: 7.8
Far side: 7.7
Round: 7.1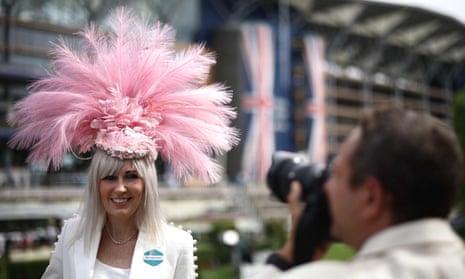 Preamble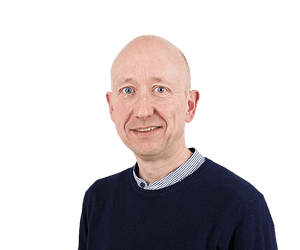 Greg Wood
Good morning from Ascot on day four of the royal meeting, which is also the only day apart from Tuesday with more than one Group One race. The feature event, in theory at least, is the Coronation Stakes at 4.20, but the upstart Commonwealth Cup, which only arrived on the schedule in 2015, has been a more interesting race in several years since and is certainly so today, with Little Big Bear a warm but hardly shockproof favourite while Tahiyra, the Irish 1,000 Guineas winner, is odds-on the Coronation.
That said, the week's first odds-on shot, Al Asifah in the Ribblesdale Stakes, was beaten out of sight, yet another reminder that nothing can be taken for granted at this meeting. And well-timed too, as in addition to Little Big Bear and Tahiyra, there is another shortish favourite on today's card in King Of Steel, the runner-up behind Auguste Rodin in the Derby earlier this month after briefly looking as though he had slipped the field. Waipiro, who was around 10 lengths behind King Of Steel at Epsom in sixth, won the Hampton Court Stakes here yesterday, which will further embolden punters looking to put all three hotpots in a treble.
The 10mm of rain that doused Ascot in the early hours of Tuesday morning is a distant memory now and there has been more watering overnight to maintain the going as good-to-firm.
"The going this morning is good-to-firm and watered," Chris Stickels, the clerk of the course, said in his regular morning update. "We watered last night with 5mm on the straight course and 4mm on the round course. The forecast today is for a bright, dry, sunny, warm day, temperatures up to abut 26 or 27 degrees, and it looks like it's going to remain dry for Saturday as well."
That will be just the news that the 60,000+ racegoers heading for Ascot on each of the final two days of the royal meeting wanted to hear. With regard to today's action, there are picks for the seven races here, and if you're not here at Ascot – indeed, even if you are – you can follow all the drama as it unfolds here on the blog until the last person out – Chris Stickels, probably – switches off the lights.