Fans of scary films don't have to spend an arm and a leg to celebrate Halloween. Shout! TV and Scream Factory TV once again present the 31 Nights of Horror streaming event in 2023, which can be seen for free on each service. Every night in October will include a double feature from the horror genre starting with Night of the Living Dead and Day of the Dead on Sunday, October 1.
The 5th annual 31 Nights of Horror begins at 8 p.m. EDT each night. Fans can watch the edited versions of the double-feature selections on Shout! TV, while Scream Factory TV will present them uncensored. Check out the announcement trailer for this year's 31 Nights of Horror below:
Mario Bava's Black Sabbath (October 3), which stars the incomparable Boris Karloff, is among one of the many high-profile horror flicks joining this year's stacked lineup. The Exorcist III is scheduled as the second feature on October 6, while John Carpenter's Assault on Precinct 13 and the horror comedy Saturday the 14th have the honor of being programmed on one of the scariest days of the year: Friday, October 13.
Related: The 50+ Best Horror Movies of All Time, Ranked
31 Nights of Horror Returns this Halloween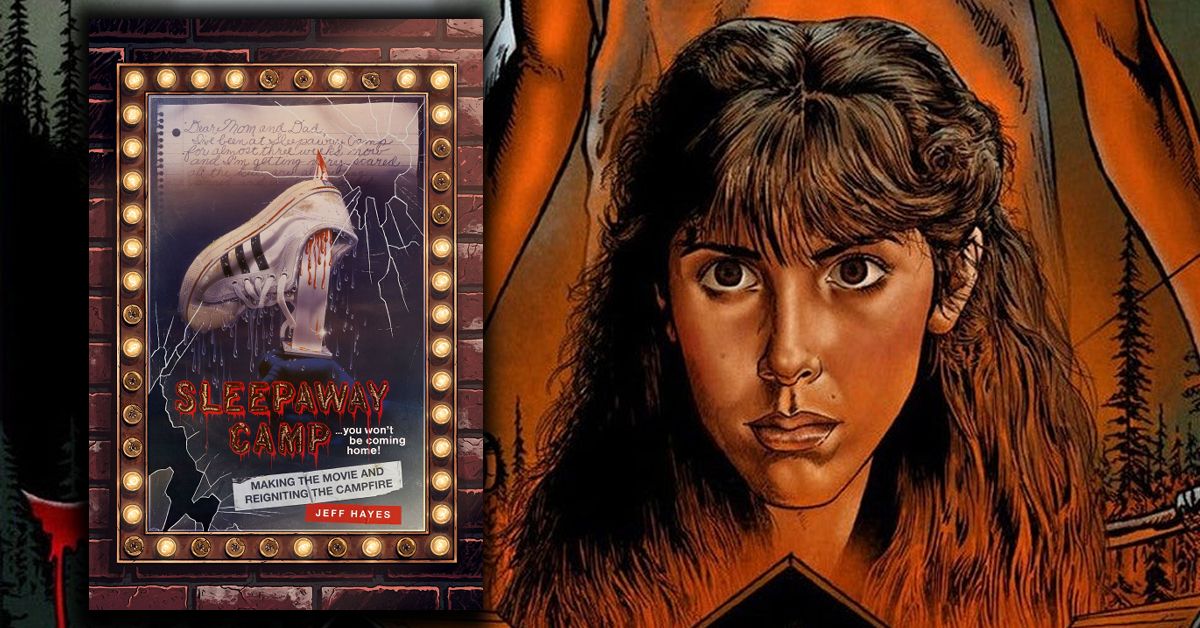 Celebrate Halloween with some of the best horror films this fall. On Tuesday, October 10, Vincent Price's Last Man on Earth will stream during Shout! TV and Scream Factory TV's 31 Nights of Horror. Meanwhile, Hammer Film Productions' Dr. Jekyll and Sister Hyde brings its new twist to author Robert Louis Stevenson's gothic, 1886 novel on October 27. And possibly the worst movie ever made, Plan 9 from Outer Space, makes this year's roster on October 28.
Fans can check out the complete list of double features which appear during this year's 31 Nights of Horror (below). And it's worth glancing over the list of films in its entirety because footage from Sleepaway Camp, starring Felissa Rose, is definitely shown in the announcement trailer. But Sleepaway Camp is not included on this year's schedule, at the time of this writing.
40 years ago in 1983, Rose was 13 years old when she portrayed the character whose jaw-dropping reveal left 1983 audiences stunned in their seats! Rose participated in an interview conducted for Shout Factory's retrospective titled At the Waterfront After the Social: The Legacy of Sleepaway Camp. Rose discussed the iconic horror movie moment and how she knew it would be a game changer, even at such a young age:
"I just remember my mom being very — because they shot it separately: my night and the gentleman who was wearing… you know whose [SPOILER], the man whose [SPOILER] is the… you know, the star of the film. They were very good about making sure I didn't see much. Like I'm just sitting there, and it's him. And it was all kind of in play, and fun, and light, and everybody laughing. But it was clear to me that it was an intense moment. And it was clear to me that this was going to be shocking."
For those who already know Angela's (Rose) big "secret," and want to celebrate the Sleepaway Camp's 40th anniversary now, the classic is available to stream for free on a number of sites, including Shout! TV, Pluto, Tubi and Crackle. And check out the endless viewing options and the complete schedule for 2023's 31 Nights of Horror now.
For those who are looking for a more family friendly approach to celebrating All Hallows' Eve by watching movie marathons, check out Freeform's 31 Nights of Halloween. There will also be special anniversary screenings for The Exorcist, House of 1000 Corpses and The Birds in select theaters, while TCM, AMC, Shudder and MeTV's scary selections will surely combine with all the other festivities to make 2023 an unforgettable and spooky celebration.