The actress says that co-star Chalamet, whom she affectionately calls 'Timmy,' was her light while filming the cannibal romance.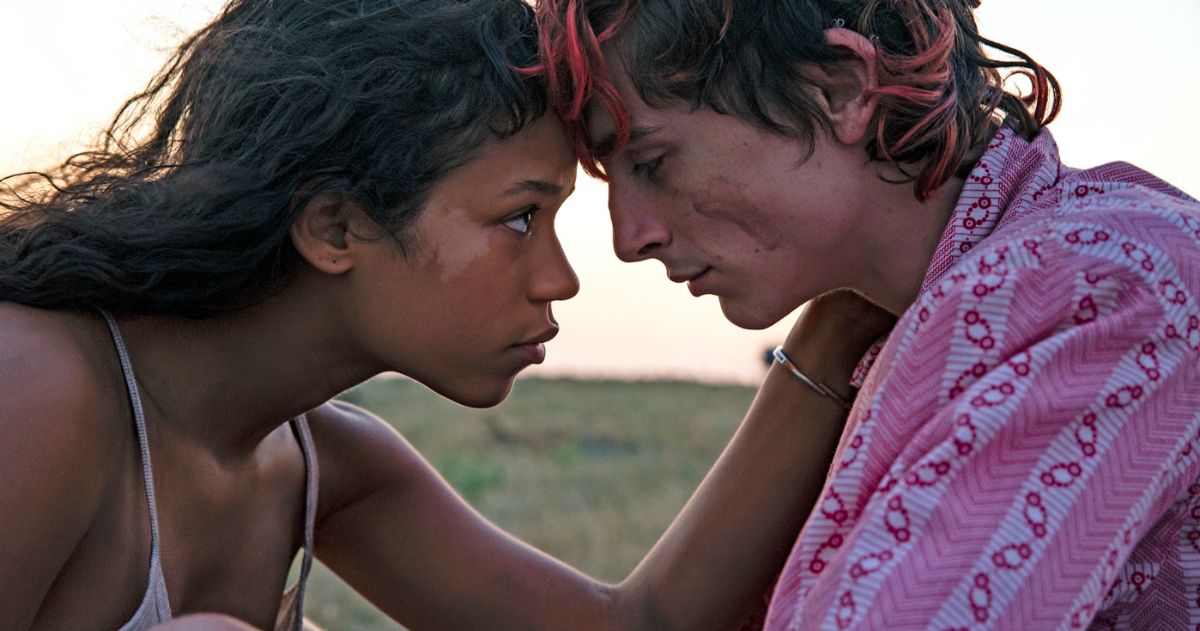 Bones and All star Taylor Russell can't stop gushing about co-star Timothée Chalamet.
Speaking to Collider's Ladies Night podcast on Thursday, the 28-year-old actress shared that she and Chalamet clicked "immediately" when they first met on the set of the Luca Guadagnino cannibal romance flick.
Russell plays Maren, a young woman isolated from society to conceal her hereditary need to eat human flesh. Having spent the majority of her life on the outskirts of society, Maren soon meets someone who shares the same affliction (Chalamet's Lee), and the two quickly fall into an all-consuming love affair.
Praised as a "dark, funny, and gory" romance, Russell says that you can thank the real-life creative chemistry for Maren and Lee's on-screen connection.
"I think somebody that I felt in step with immediately was Timmy. I think I'm much more introverted in a lot of ways, or I need some coaxing out of my shell a lot of the time. But in terms of meeting the challenges that come up day to day on a set, whatever those are, I think that something we share in common is your heart bleeding and then the freakout coming after that, but the heart being first. That's a very specific alignment, but it's something that feels really good creatively because you trust that the other person is gonna be there to inspire creatively."
Related: Timothée Chalamet Reveals Details About His Character from Bones and All
Russell Says Chalamet was Her 'Light' While Filming Bones and All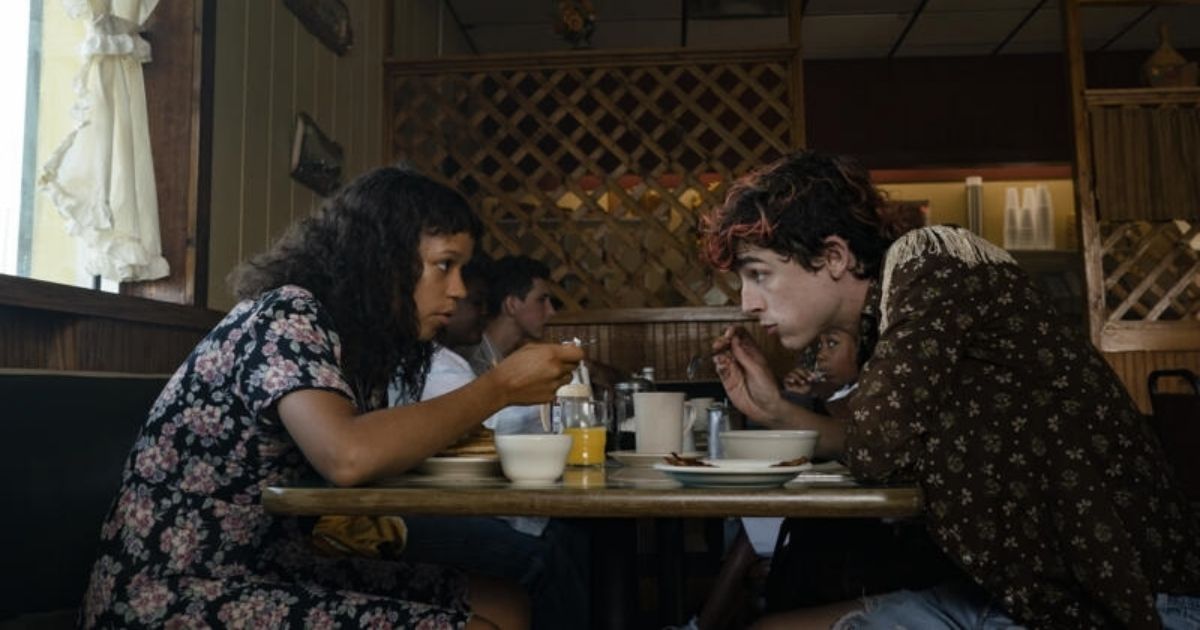 This isn't the first time Russell has raved about working alongside Chalamet — in fact, the actress had plenty to say about her co-star when she sat down for an exclusive interview with MovieWeb's Matthew Mahler.
Though Russell is an experienced actress in her own right, she shared that Chalamet's demeanor and prior experience working with director Luca Guadagnino helped the actor "be her light" while filming Bones and All.
"…Timmy, that was really my partner on the film. I was going through something his character had already been through, so he was reliving that again but through the eyes of love. He's somebody that you want to show up for. He's also somebody who had been in Luca's world before and knew what it looked like and what it meant, and could really be the light for me when I felt like there was a lot of darkness and that I didn't know what I was doing," she said, adding that Chalamet was just one part of an incredible support team.
"So I had a plethora of support, and you don't always get an incredible support team, but I got that, and I'm really, really lucky for it."
Bones and All is now playing in theaters.