As one of the most beloved and re-watchable sitcoms of all time, The Office is no stranger to delivering uproarious comedy and some of the funniest episodes of TV ever. The awkward and witty comedy, as well as the show's hilarious and obscure mismatch of characters, make for a truly hilarious experience like no other. Whether it's Michael Scott's (Steve Carell) countless "that's what she said" jokes, Kevin (Brian Baumgartner) dropping his homemade chili pot all over the floor, Jim's (John Krasinksi) genius pranks or Dwight's (Rainn Wilson) obsession with Beets, The Office is certain to make you laugh out loud until your tummy hurts.
After the success of the BBC Classic of the same name, Greg Daniels (Veteran writer for SNL, King of the Hill, and The Simpsons), decided to adapt the hilarious British TV show for American audiences. Many were rightfully apprehensive at first, considering how much of a following the original British series had. However, audiences were gleefully surprised when the US version of The Office was just as funny, if not, dare we say better than its original British predecessor. Similarly, we were all in safe hands when Ricky Gervais and Stephen Merchant (creators of the original) signed on not only as producers, but helped write and direct a few episodes as well.
With nine seasons and a whopping total of 201 episodes, there is no shortage of gut-busting episodes that certainly warrant many a re-watch. Hold on to your "world's best boss" mug and polish your Dundie, as we rank the funniest episodes of The Office.
Related: The Office: Every Halloween Episode, Ranked
7/7

Gossip (S6 E1)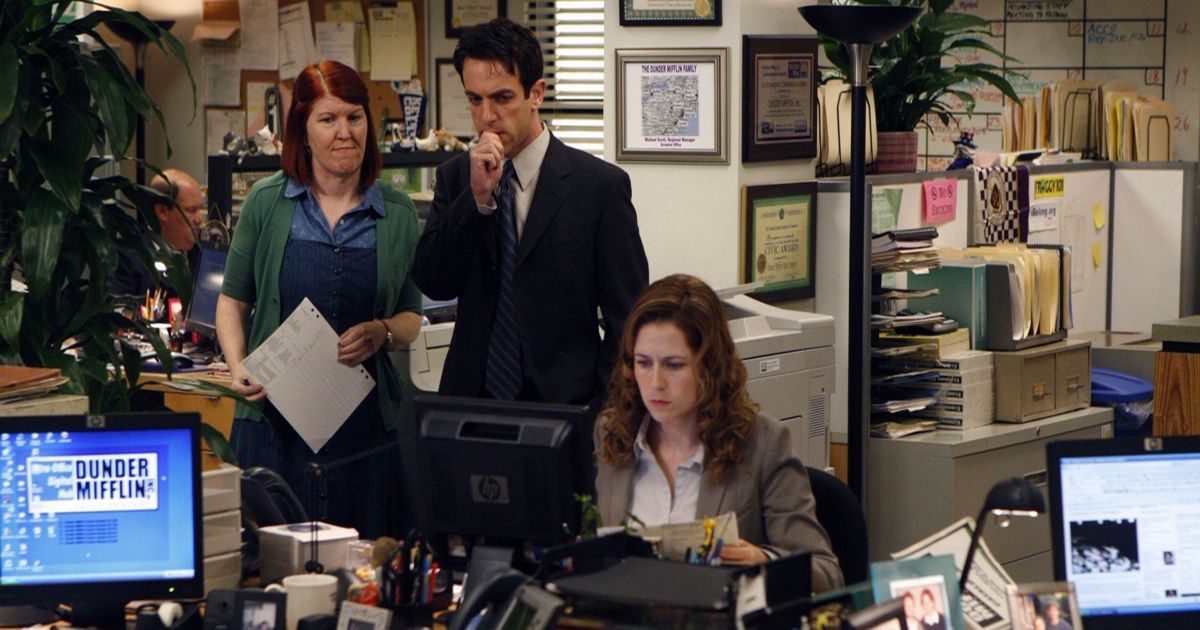 Michael's need to be loved and constant need for attention gives way to so many hilarious moments, and "Gossip" is possibly the best example of this. Throughout the show, Michael has created many, many cringe-inducing moments. For instance, spreading a rumor that Stanley (Leslie David Baker) is cheating on his wife. Which at first, Michael innocently thought was just a rumor, but unfortunately turned out to be true. So, Michael naturally decides to spread countless false rumors around the office, which everyone is rightfully mad and upset about, leading the whole office to confront Michael in another hilarious, cringe-worthy moment.
6/7

Safety Training (S3 E20)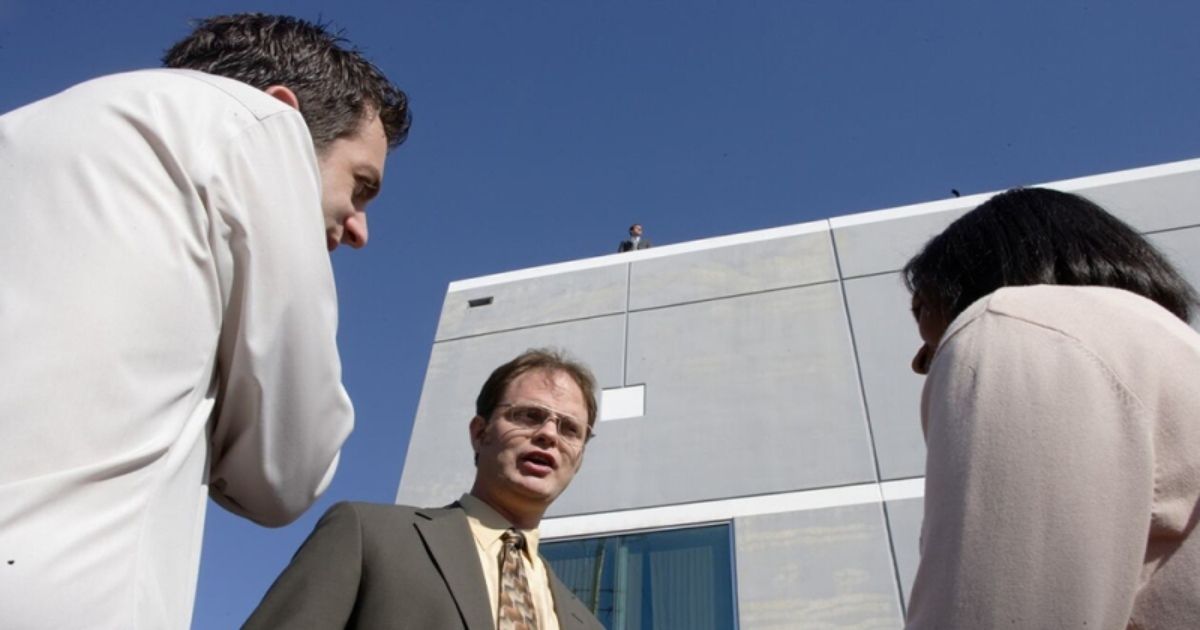 We are no strangers to Michael's idiocy and oblivious insensitivity, which is what makes his character so endearing and hilarious in the first place. Likewise, "Safety Training" delivers one of Michael's most hilarious and idiotic moments of the show. After Darryl's (Craig Robinson) engaging safety talk, Michael attempts to make office work sound just as dangerous as working in the warehouse, which causes Darryl and the rest of the warehouse workers to make fun of Michael and his "cushy" job. This prompts Michael to conduct a dangerous and utterly ridiculous showcase on depression, by trying to jump off the roof, onto a bouncy castle. An episode like this may not be able to be made today, but while the jokes are still genius, they come with a level of sincerity, especially coming from Michael Scott.
5/7

Money (S4 E7-8)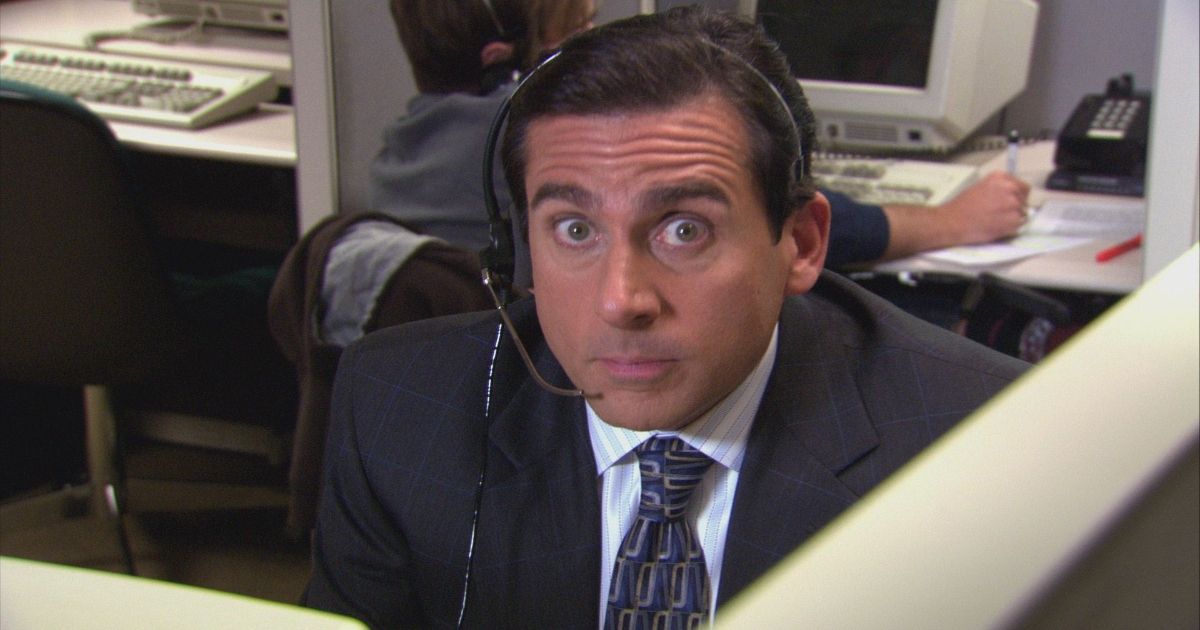 Kicking off with one of the most underrated cold opens, "Money" delivers more brilliant comedy, while also giving audiences many heartfelt moments between Jim, Pam (Jenna Fischer) and Dwight, giving their friendship more layers. Of course, the moments with Michael are always the highlight, and "Money" gives audiences many uproarious moments, but the episode's best moments are spent with Jim, Pam and Dwight at Schrute Farms, being equally hilarious as they are cute and heartwarming.
This brilliant two-part episode sees Michael work a second job at a call center, as he struggles with his finances, before hilariously declaring bankruptcy. Similarly, Jim and Pam decide to spend the night at Schrute Farms after discovering Dwight has a fairly successful BandB. While at first doing this as a joke, Jim hears Dwight crying during the night over his break-up with Angela (Angela Kinsey). This leads to a cute, emotional moment back at Dunder Mifflin, where Jim comforts Dwight, and Pam gives Schrute Farms a roaring review to make Dwight feel better.
4/7

Broke (S5 E25)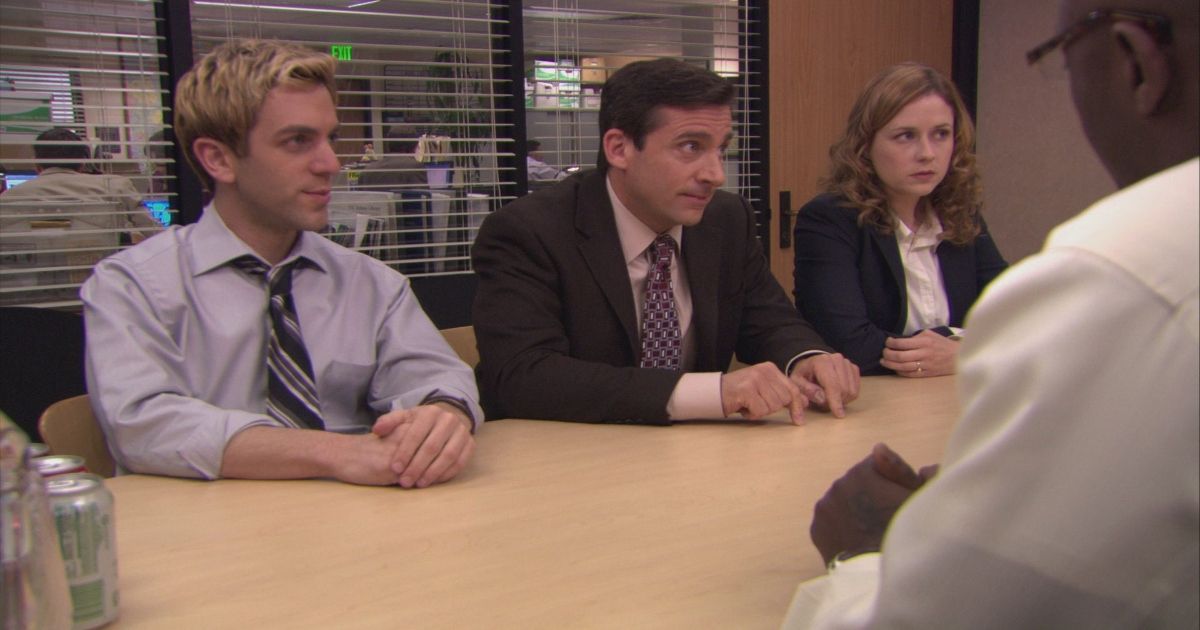 One of the funniest arcs in the show, is when Michael decides to quit Dunder Mifflin and start his own paper company called The Michael Scott Paper Company, and "Broke" gives audiences the best moments of Michaels new company. With a rag-tag sales team of Michael, Ryan (B.J. Novak) and Pam, the company quickly goes broke. Learning that Michael's business model isn't as profitable as he thought, the Michael Scott Paper Company decided to meet with Dunder Mifflin, after Dunder Mifflin offered to buy them out. Once again, Michael's naivety and buffoonery provides for many laugh-out-loud moments.
3/7

The Injury (S2 E12)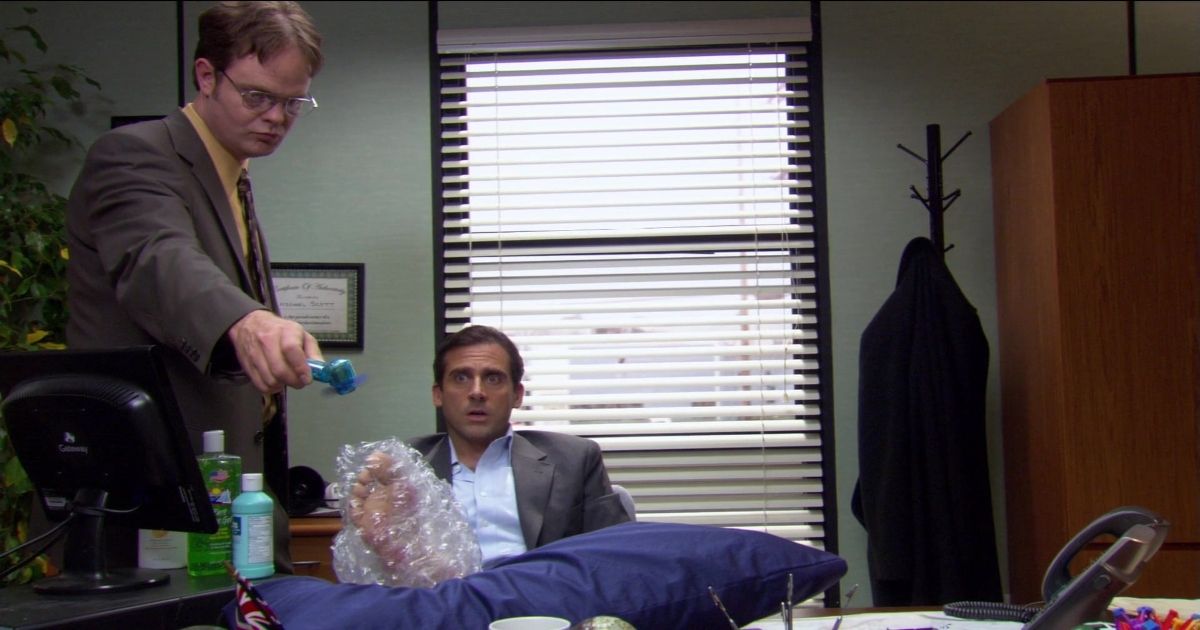 "The Injury" is another episode of Michael's selfish and childish behavior, after hilariously burning his foot on a George Foreman grill, while cooking bacon in bed. Yeah, we are off to a great start. This is all before Michael arrives at the office, expecting to be mollycoddled by everyone. However, we soon learn that Dwight has a concussion from driving into a lamppost on his way to pick Michael up from home. This leads to the two being taken to the hospital by Jim, to where Michael tries to make his injury seem far worse than it is. This is all without mentioning, that Michael now considers himself disabled and conducts a "Not Safe For Work" meeting, inviting someone in a wheelchair to inform the Dunder Mifflin employees of what it's like being disabled. Which is so much more hilarious and cringe than it sounds.
Related: The Office: The Funniest Characters in the Hit Sitcom, Ranked
2/7

Stress Relief (S5 E14-15)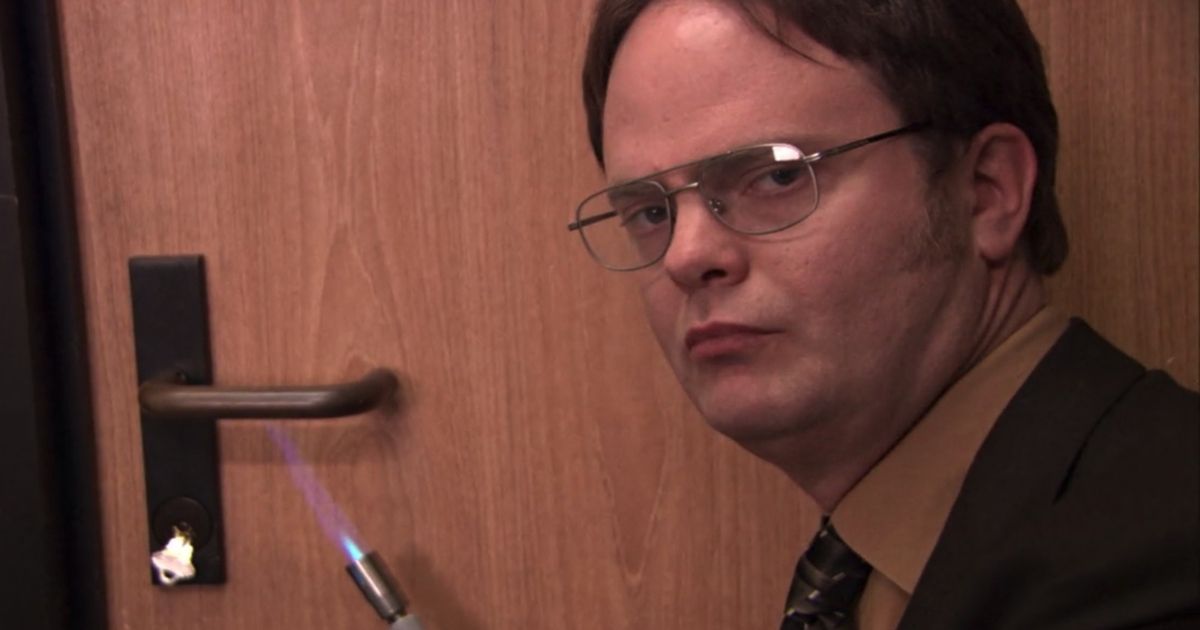 Delivering one of the best cold opens of the show, which is best described as anarchy, "Stress Relief" only gets better and better, the longer it goes on. We get to witness a CPR training meeting go off the rails by the Dunder Mifflin crew hilariously singing "Stayin' Alive", as well as Michael getting constantly offended that he keeps making his co-workers get stressed out, more specifically Stanley, who is the main focus of the episode. After an unsanctioned and dangerous fire safety exercise conducted by Dwight causes Stanley to pass out because of stress, Michael attempts to help Stanley feel better and safer at work by conducting many calming meetings, until he finds out that the reason for Stanley's stress is because of Michael.
1/7

Dinner Party (S4 E13)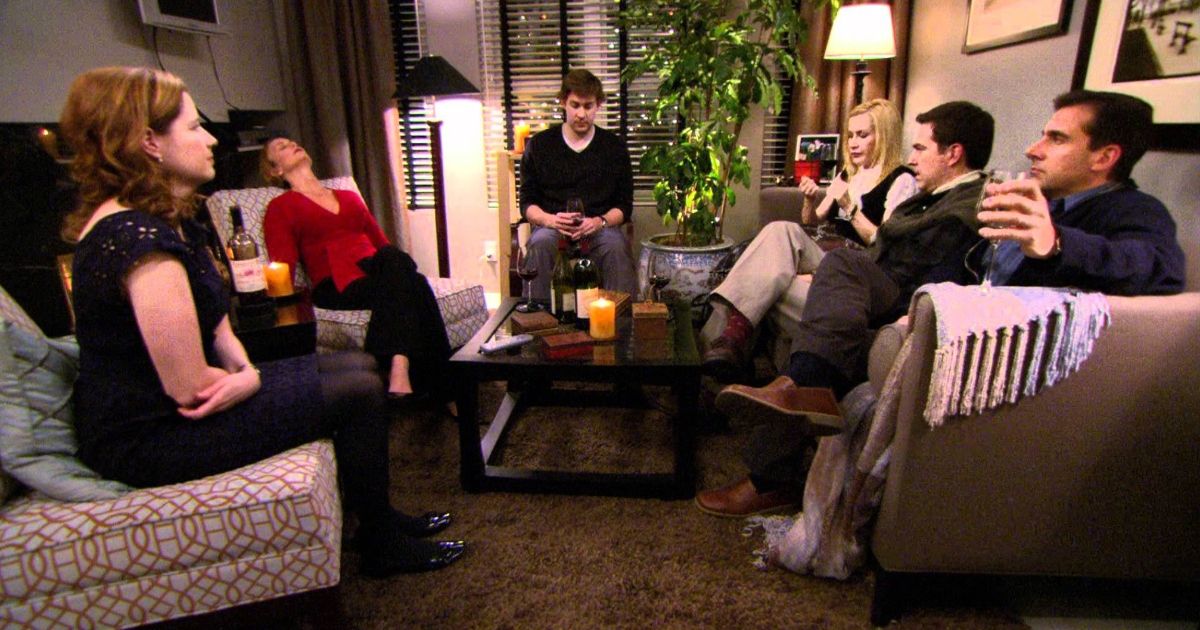 In easily the most uncomfortably hilarious episode in TV history, "Dinner Party" delivers everything that fans love about the show. The countless awkward interactions, cringe-worthy comedy, and more time with our favorite characters, all culminate in making "Dinner Party" easily the best episode of the show. Michael and Jan (Melora Hardin) have an awkward relationship that makes for all the best and most hilarious moments in the episode. Although being the best and funniest episode of the show, "Dinner Party" is so uncomfortable to watch, that it may not be the most re-watchable, even for how funny it actually is.
Michael and Jan invite Jim, Pam, Angela, and Andy (Ed Helms) to a dinner party, to which Jim and Pam have tried so hard to avoid, but finally ran out of excuses. After arriving, it is quickly revealed that this dinner party is going to be the most awkward and cringe dinner party ever, which ends with a visit from the police. This sounds much more sinister than it actually is.