Like an unexpected ripple in the sands of Arrakis, Dune fans everywhere just got a huge surprise from the film series' lead actor. According to IndieWire, Timothée Chalamet took to his official Instagram yesterday to share the very first candid shot of his character Paul Atreides on the production set of the sci-fi blockbuster's upcoming sequel, Dune Part Two.
Albeit a discreet back shot, we can see young Paul in what looks like a long, black hooded coat adorned with a skeleton design, standing amongst the familiar dusky brown hills of the planet Arrakis. While the setting is most definitely the film's last stop in the United Arab Emirates, it's unclear whether this is an official wardrobe piece or simply Timothée's casual fashion. Either way, it paints a titillating preview for fans either way, and with no caption the actor lets the photo speak for itself.
Related: Timothée Chalamet Teases Zendaya's Expanded Role in Dune: Part Two
Dune Part Two Picks Up Right From Where Part One Left Off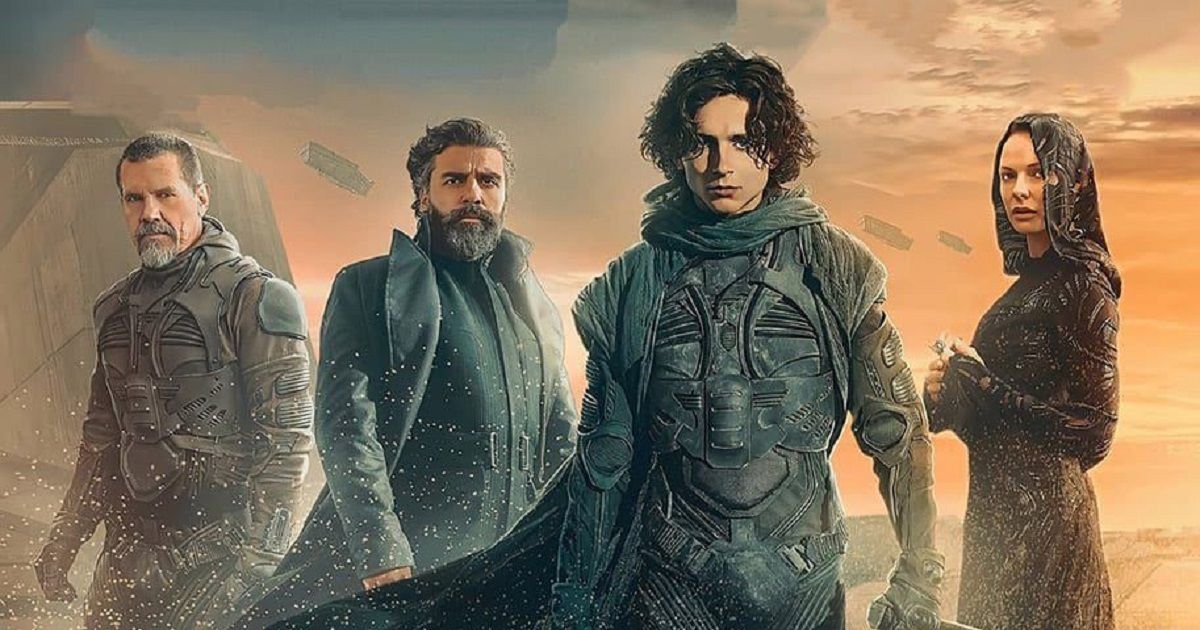 The equally prodigious sequel to Dune, helmed again by Legendary Pictures, is set to pick up right where Paul Atreides left off, traveling with his mother, Zendaya's character Chani, and the native Fremen to the deepest reaches of the desert planet. According to the official synopsis released by Warner Bros.:
This follow-up film will explore the mythic journey of Paul Atreides as he unites with Chani and the Fremen while on a warpath of revenge against the conspirators who destroyed his family. Facing a choice between the love of his life and the fate of the known universe, he endeavors to prevent a terrible future only he can foresee.
Returning director Denis Villeneuve also notes in an interview with Empire that the sequel will see a significant shift in focus towards the all-powerful Harkonnens, the villainous empire who violently unseated House Atreides in the first film.
"Some new characters will be introduced in the second part, and a decision I made very early on was that this first part would be more about Paul Atreides and the Bene Gesserit, and his experience of being in contact for the first time with a different culture. Second part, there will be much more Harkonnen stuff."
Alongside the returning cast, the sequel will see the addition of several new renowned actors, including Christopher Walken as Emperor Shaddam, Austin Butler (Elvis) as Feyd Rautha, Florence Pugh (Black Widow, Midsommar), Léa Seydoux (No Time to Die), Souheila Yacoub, and more.
Dune Part Two is currently in the last leg of production, and is still on track for its new release date in theaters on November 3rd, 2023.