Back in 2020 it was announced that 90s cartoon series Tiny Toon Adventures would be making a comeback, with a two series order right out the traps. Under the new title of Tiny Toons Looniversity, there was speculation about how the returning franchise would look and if it would be a faithful follow-up or go the way of many recent reboots with a completely different style. Concept art from the series gave a first look at the new show, and now the principle voice cast has been revealed by Max.
There series, which will be going out on both Max and Cartoon Network, will see the return of some old school Tiny Toons stars including JEff Bergman, Bob Bergan, Candi Milo and Cree Summer. Also part of the cast will be veteran Looney Tunes star Fred Tatasciore, who will be joined by newcomers Ashleigh Hairston, who takes on the role of Babs Bunny, Eric Bauza, as Buster Bunny, and David Errigo Jr and Tessa Netting who round out the main cast. You can check out all of their characters in the images below shared by Warner Bros. Discovery.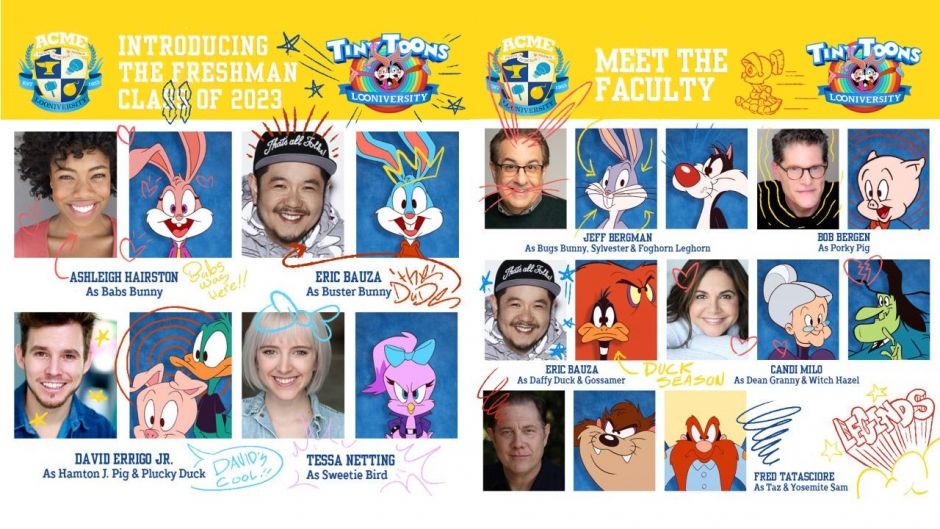 Buster and Babs Bunny will be once again leading an ensemble of what began as miniature versions of iconic Warner Bros cartoon characters in a brand new show that Tom Ascheim, President of Warner Bros. Global Kids, Young Adults and Classics, said will "capture all the clever, subversive and smart humor that made Tiny Toon Adventures such a standout series. Fans old and new will love to laugh at and with these characters all over again."
While this is easy to say, it doesn't hold true until you actually see the result and while we have yet to see any footage from the series, the concept art should be enough to alleviate any fears of major changes being made to the characters. Check out the images below.
Related: Animaniacs Season 2 Trailer Promises Zanier Adventures & Insanier Pop Culture References
Tiny Toons Revealed Some of its New Cast at SDCC 2022.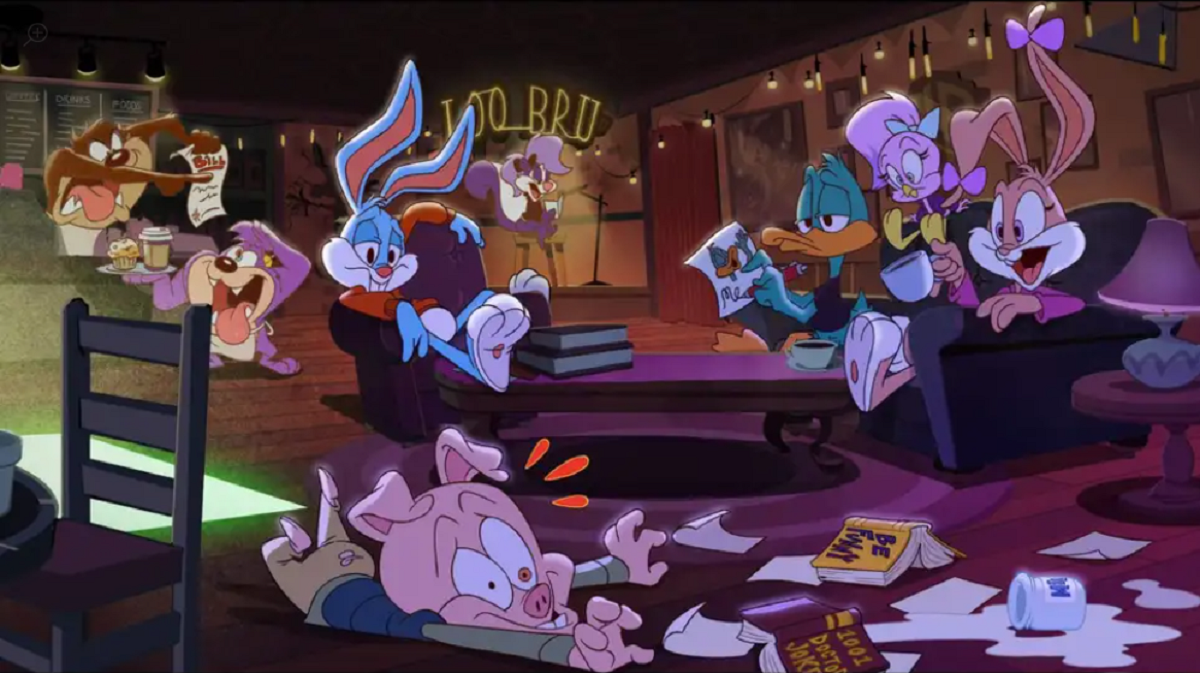 While Warner Bros.' other rebooted 90s show Animaniacs brought back its original vocal roster of starts, some of the new cast for Tiny Toons Looniversity were unveiled at SDCC, including Hairston as Babs Bunny. Speaking about taking on the role, Hairston said:
"I grew up in the '90s and I was a huge fan of Tiny Toons, Looney Tunes, but I like all of it. Just to be playing Babs Bunny is wild to me. It feels very natural, it feels like she was in me all along. I got the audition and I was like 'I don't know what to prepare for this.' So I started watching Tiny Toons. And I was like, 'Wait a minute, no. I want to bring myself to it. I want to make this Babs my own.'"
Fans now have a full view of exactly who will be taking on the various other roles in the show, and don't have long to wait for the series to arrive. Tiny Toons Looniversity will air on Cartoon Network and Max in the Fall.