Key events
An outgoing to Crystal Palace, who have loaned out young forward Rob Street to Shrewsbury Town for the season.
Some further details on Pierre-Emerick Aubemeyang's move from Barcelona to Chelsea. Thomas Tuchel really needs a No 9 and he looks to have got his man.
Plenty going on down at Craven Cottage. They got themselves a new left-back.
Chelsea agree Aubameyang deal
Pierre-Emerick Aubameyang is on his way back to the Premier League from Barcelona after Chelsea agree a €14m fee with the Catalans.
Looks like Crystal Palace are leading the race to sign Ronnie Edwards from Peterborough.
Nottingham Forest are still hoping to add to their squad, according to Steve Cooper.
"I think so (there will be new signings) and I hope so," Cooper said. "There is nothing at this moment to say in terms of confirmation. Things are going on and it can be a little bit of a scramble on deadline day, not just for us, for any club, but we are certainly trying to do a few things. Some might come off, none of it might come off, so we will wait and see, but we are trying that is for sure."
In more non-deadline day news … Ed Aarons and Romain Molina on the latest goings on in Gabon.
Burnley have completed their 15th signing of the summer in the form of Halil Dervisoglu on loan from Brentford. He spent last season on loan at Galatasaray but has swapped Istanbul for Lancashire.
"Thanks for remaining sane amidst the madness," says Oliver James. "On Spurs' purported pursuit of Dan James, (any relation, Oliver?) who was to replace Bryan Gil, wouldn't it be better to (y'know) keep a talented young player who's already at the club? Continuity and familiarity with patterns/tactics surely balances against the supermarket-sweepery of shiny new faces..?
"Perhaps I dislike all the lastminutery of it, but the dash for signings seems a bit crass given "everything" in the world …"
Am I remaining sane is the big question here?
I suspect Antonio Conte must really have no fancied Gil. Will they go for someone else with James now seemingly off to Fulham?
Kári Tulinius emails: "Daniel mentioned how disquieting it is when mid-table Premier League teams raid big European clubs for their players. As a supporter of Stuttgart, it certainly caused me some anxiety to see that my club's star striker left for a relatively modest sum by today's standards, to Wolverhampton. Wolves have a gem in Saša Kalajdžić. He looks awkward but defenders always have trouble marking him. I worry for Stuttgart, who haven't really replaced him."
There is still time!
Daniel James has been linked to a number of clubs during the window but it looks like he will be leaving Leeds for the bright lights of London and Fulham.
Willy Boly signs for Nottingham Forest
Willy Boly has completed his move to Nottingham Forest from Wolves, with the aforementioned two-year deal confirmed by the club.
Righto, my watch is over – here's Will Unwin again to guide you through the next bit. Ta-ra.
Asked for his deal of the window, the aforementioned Brassell gives Mohamed Camara, signed by Monaco from Salzburg to replaced Aurélien Tchouaméni. I'veonly seen him for Mali, but heard he was great when his team drew at PSG on Sunday and will be looking out for him in future.
He goes onto say that Arthur is much more of a Guardiola midfielder than a Klopp one, and he'll be glad to know I agree. But I guess the plan is that he'll only be at Anfield a year and will cover Thiago, also more Guardiola than Klopp – though if we cast our minds back a few seasons, to him dominating Spurs when Barcelona visited Wembley, we can remember that there's a serious player in there, and there's no one better at unlocking talent than Klopp. Vickery also makes the interesting point that Brazilian midfielders tend to find it harder to excel in Europe than Brazilian defenders and attackers – and by the sound of things, we'll get to see how he does, because that deal is, apparently, likely to go through.
Tim Vickery says Danilo is useful to have around but not a world-beater; he thinks Palmeiras will want more than the £20m they've been offered and won't want to sell, at least not until January.
Email! "I might be late to the party on this one," says Darrien Bold, "but I've just spotted tenacious midfielder Vinny Samways tucking into a sandwich in a trendy Liverpool cafe as rumours of him bolstering Everton's midfield for a cool £2m do the rounds…"
I think he could play really well with Ian Wilson.
The Guardian is funded by readers like you. We are entirely independent – there is no billionaire owner or proprietor who can censor what we write about. We are also free from a paywall, and everything we publish is open and available for all, regardless of means or status. But we rely on contributions from readers like you to power our journalism. If you'd like to support our work, from as little as £1, you can do so here.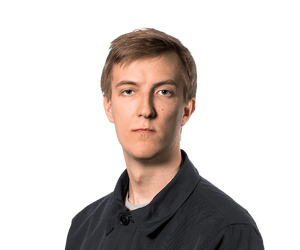 Ben Fisher
Southampton are closing on the signing of Marseille defender Duje Caleta-Car, a deal that would represent a coup at the end of a positive window for Ralph Hasenhuttl. West Ham and Aston Villa have also tracked the centre-back but Saints are hopeful of wrapping up a deal, having sanctioned the departures of Jack Stephens and Jan Bednarek, with the pair set to move to Bournemouth and West Ham respectively.
More Southampton news: they're close, apparently, so taking Duje Ćaleta-Car from Marseille. He'll replace Jan Bednarek, who's off to West Ham as a replacement for Craig Dawson, who's off to probably Wolves. My guess is Southampton have the best of that little chain, and I've never seen Ćaleta-Car play.
News from Newcastle: they'd like to take Harrison Ashby off West Ham. David Moyes is keen on the young right-back, but he's only got a year left on his contract, and you can see why he might fancy a move up north.
Oh, and that aforementioned Spanish journo said that Atlético suits quite fancy Cristiano Ronaldo, but Diego Simeone is dead against. Imagine thinking you were well-placed to disagree with him; imagine telling him you disagree with him!
Reading matter:
I should also note that Sky just had a Spanish journo on, wearing a t-shirt that read "IN THE SHAPE OF MY LIFE". Great stuff.
I don't think this is quite certain enough to get the key event treatment, but apparently Fulham are still getting a striker – Carlos Vinícius, currently on loan from Benfica to PSV. On Sky, Andy Brassell, also of the Guardian, reckons Leeds have got by far the better player, noting that Dieng has serious potential.
I know it's nothing new, but the way lower-half Premier League teams are relieving European giants of their best players is extremely disquieting.
Leeds agree fee in excess of £10m for Marseille striker Bamba Dieng
Fulham were also in the mix but he's going to the River Aire, not the River Thames.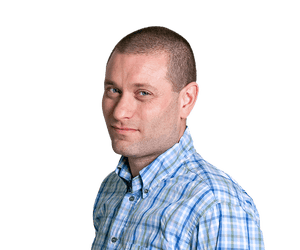 Jamie Jackson
A bit more on City: Lucas Mbete, who is 18, a defender, and has three senior City appearances, is to go on loan to Huddersfield.
Apparently Edson Álvarez has refused to train today, following Chelsea's bid for him yesterday. Thing is, the Dutch window closed last evening, so Ajax wouldn't be able to replace him and, presumably, having sold Seb Haller, Antony and Lisandro Martínez, with Ryan Gravenberch and Noussair Mazraoui. I what Jurien Timber makes of it all.
Talking of City kids, Roméo Lavia, who left for Southampton in July, looks a player – as does Armel Bella-Kotchap, as it happens. Ralph Hasenhüttl might just be building something.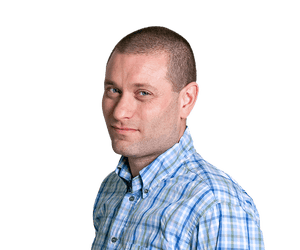 Jamie Jackson
News from our man in Manny – I still can't believe people call it that, but I am, as I said, 43: Sam Edozie and Juan Larios are at Southampton hoping to complete moves. Edozie, a 19 year old winger, may cost up to £10m. Larios, who is 18 and primarily a left-back, will cost £5m.
I'm 43 years old, I shouldn't enjoy this, but I enjoyed this. Everything I hear of Antony tells me he's got what he'll need to wear a ludicrous price-tag and deliver.
Arsenal have, apparently, offered £20m for Douglas Luiz of Villa. I can't imagine they'll want to let him leave, but I also can't imagine he'll want to stay, so.
Wout Faes, the centre-back Leicester have just signed, will be in the crowd tonight, as the Foxes take on Man United. It's remarkable, really, that he's their first outfield acquisition of the summer – they desperately need something and will be hoping that he's it, or part of it. They are, though, also looking to get hold of a right-winger with Atalanta's Jérémie Boga in their sights.
Thanks Will and happy transfer deadline day one and all! May we merit many more.
Right … I am off to find some lunch. In the meantime, I will leave you in the hands of Daniel Harris.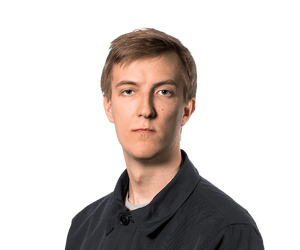 Ben Fisher
There is interest from Chelsea, among other clubs, in the Peterborough centre-back Ronnie Edwards, though no deal has been agreed. The teenager was part of England's triumphant Under-19s squad this summer. Posh co-owner Darragh MacAnthony previously christened Edwards "new stadium" because he said the former Barnet defender would end up fetching a fee that would pay for a new ground …
In non-deadline day news … Yoshimi Yamashita, one of three women who will become the first female referees to officiate at a men's World Cup in Qatar, said on Thursday she hoped to inspire girls in the region to become match officials.
It looks like Leeds will get some business done today. Bamba Dieng, who has been linked with a plethora of Premier League clubs, is on his way to Elland Road from Marseille.
Wolves accept Aston Villa offer for Dendoncker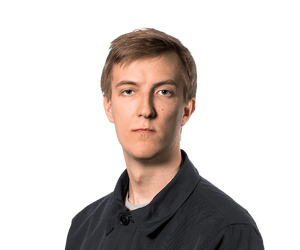 Ben Fisher
Leander Dendoncker looks set to join Aston Villa from Wolves after a £13m fee was agreed. The Belgian's medical is expected to take place this afternoon.
Speaking of Belgians on the move, Leicester have completed the signing of Wout Faes from Reims. The defender has signed a five-year deal with the club.
Check out all the deals from the women's game this summer.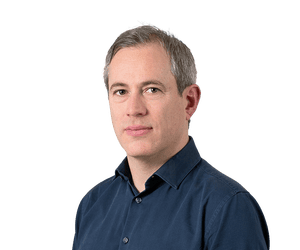 David Hytner
Wolves are interested in signing the West Ham centre-half Craig Dawson. Were West Ham to sanction the sale they would want £7m.
Danny Rose has departed Watford, meaning he can join a club on a free transfer outside the window. He has Turkish Super Lig written all over him.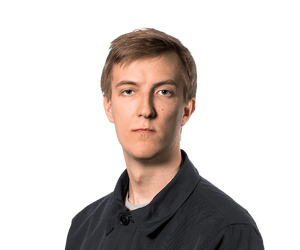 Ben Fisher
Steven Gerrard wants Douglas Luiz to be an Aston Villa player come 11pm but last night hinted the Brazil midfielder could be sold. Villa have been in talks with Douglas Luiz over a new contract but a €15m bid for Leander Dendoncker suggests they have a contingency plan in place. Dendoncker's move to Villa Park looks likely. "Douglas has got a year to go and it is one of those really touchy situations where the club has to do what is best for the club, even if it is not necessarily best for me," Gerrard said.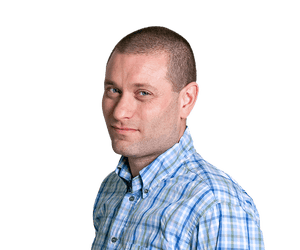 Jamie Jackson
The word from inside Manchester United regarding Cristiano Ronaldo and his want-away wish is this will close to 100 per cent not occur. Only football's most important law: never say never prevents it being the deadest of dead certs. So: never say never but highly unlikely so tune in between now and the January transfer window to see how this narrative strand of The Manchester United Soap Opera starring CR7 and Erik ten Hag plays out …