Key events
Which means that, I'm afraid is the end of this blog. Thanks all for your company and comments – sorry I couldn't use them all – and enjoy the next two games. Two games! Peace out.
And with that, Jonathan Wilson's report has arrived, so here it is:
"Are you seriously suggesting peak-Cavani 'wasn't half the player' peak-Suarez was?" wonders Mark Dunlop. "To quote Danny from Withnail & I – 'very, very foolish words, man'."
Listen, my hairs are my aerials. They pick up signals from the cosmos. And they tell me that peak Cavani was a very good player, but peak Suarez was one of the most devastating players I've ever seen.
A thought for you: might it be that we're seeing goalless draws because teams are fit enough – physically and mentally – to defend well for 90 minutes?
"I think Cavani has presented more of a threat than Suarez in the few minutes he's been on," says Colum Fordham, "writing from Naples where Edinson Cavani was revered as a hero. On the flag front, some of the monarchist revivalist Napoli fan groups have added the rather garish Bourbon flag dripping with gold tassles to the simple light blue of the team's colours and the donkey mascot with rather alarming results."
I agree on Cavani. He wasn't half the player Suarez was at his peak, but he's aged a lot better.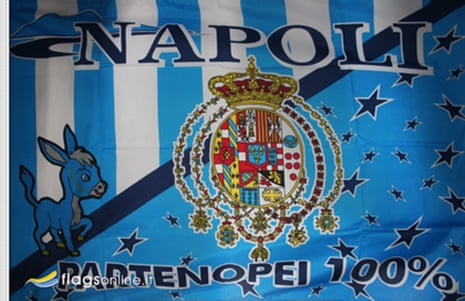 Please Sir, I want some more.
In the last world Cup, we had one goalless draw in 63 games; so far here, we've had four. I don't think any of them have been stinkers, but there's been too little attacking zest and basic competence.
FULL-TIME: Uruguay 0-0 South Korea
Uruguay came closer to scoring, hitting the woodwork twice, but Uijo should also have scored for Korea; the truth is neither side showed enough quality to score, and Group H looks like being a tighty.
90+7 min Varela gets a run on Jinsu, who dives in front of him; he's away! But no, Jinsu's bought the free-kick – that's superb defending.
90+6 min Uruguay win a corner down the left … which De La Cruz pumps into Seunggyu's arms.
90+5 min Uruguay have put themselves under pressure with this performance – they've not been positive enough, I don't think – and if there's a positive result when Korea play Ghana, they might need something from the Portugal game.
90+4 min Valverde's played well tonight, but the way his team have set up hasn't allowed him enough scope to make enough happen.
90+2 min Cho gets clear down the left … thinks he's got clear down the left, but here comes Valverde, tanking in pursuit before sliding in and celebrating like he's scored.
90+1 min A terrible clearance from Rochet is picked up by Cho, who finds Son, and from the edge of the box he drives just wide; that was a difficult chance, but we've seen him take harder ones. We'll have seven added minutes which Danny Murphy thinks it's hard to grasp, but the truth is we should have similar every time.
90 min Valverde, who's looked likelyish when on the ball, takes it 30 yards out, has a look, then absolutely explodes into a screeching drive that clatters the near post – though I think Seunggyu had it covered.
89 min Cho blatantly glances at Big Jose Gimenez, who collapses; Cho is mystifyingly booked.
88 min A player who never plays for Man United is replaced by a player who almost never played for Man United, Varela on for Pellistri.
88 min Bentancur tosses a ball into the box from the right touchline and Cavani extends every fibre of neck and skull to get a touch, but the ball drops beyond the far post despite Vina's best efforts to catch up with it.
86 min It's Uruguay pushing the pace now, but they've lacked midfield guile and wide thrust.
84 min "Greeting from the cold north," says Anders Naess. "Off topic, but for walrus-based heraldry it's hard to beat the shield of arms of Svalbard."
Heraldry always makes me think of 15-1. One of my mates was on it and possesses an absurd general knowledge, but got two questions which William G prefaced with that very word.

83 min Pien Meulensteen – who's done a really good job, I think – refers to Group Haitch, which makes me think I've solved a problem within the England squad. Harry Maguire can be Aitch, and Harry Kane can be Haitch. You're welcom,e lads.
81 min Cavani comes off the front and holds up well – that ability makes him a better option than Suarez, I think – and finds Nunez, to his left, who nips back inside and curls seeking the far post, while Cavani flings hair seeking to impart a little deflection. Both fail.
80 min Danny Murphy is disappointed in Uruguay and so am I. There's been a lack of zip and risk in their play and I also wonder if they suffer, as Portugal did in the Euros, from the manager picking an ageing genius to the detriment of the team.
79 min Double change for Uruguay, De La Cruz and Vina on for Vecino and Olivera.
77 mim I said I was sure we'd get a goal, but excuse me whole I interrupt myself, a turn around the corner from Inbeom and Cho, pulling off the front, has space! He looks, then tries a low shot from 20 yards that he drags a touch, so it scuttles a yard or two wide of the near post.
75 min Son isolates Caceres and shows Pellistri how it's done, a skip inside inciting the shift of weight that allows him to dip outside, Bentancur forced to hump clear his low cross.
75 min Triple change for Korea, Lee, cho and Son on, Uijo, Sangho and Jaesung off.