Celebrity power couples have existed for decades. When you think about it, the fact that so many mega-stars have fallen in love and dazzled the public with their romance isn't very surprising. After all, these wealthy, attractive, and talented individuals must live in a heightened reality where the majority of people in their orbit either work for them, want to work for them, are trying to get something out of them (like an investment, or industry clout), or are so intimidated by their presence that they can barely function. Thus, one's attraction naturally turns to their peers — individuals who understand what their lifestyle entails and are capable of handling it. For an example of recent history's most iconic of these power couples, look no further than Jennifer Lopez and Ben Affleck.
In 2002, Lopez was already a powerhouse recording artist and box office draw with hits like Selena and The Wedding Planner, while Affleck was an Oscar-winner for co-writing Good Will Hunting and a major movie star thanks to roles in Armageddon, Shakespeare in Love, and Pearl Harbor. Both performers were incredibly famous and (in retrospect) still had amazing careers ahead of them. When they started dating in 2002, the media attention was akin to a royal wedding, with various outlets covering every aspect of their lives and dubbing them "Bennifer."
After two years together, the whirlwind of public obsession, the failure of the film Gigli, and whatever else goes into a breakup, the power couple called it quits. For nearly 20 years (via Vulture), they both experienced highs and lows in their careers and romantic lives, and sort of rebuilt themselves as stalwart and respectable members of the entertainment industry. Lopez continued to act and sing steadily, though scaling back her involvement in camera somewhat, before making a big return as a marquee name with Hustlers in 2019. Affleck also drifted away from leading roles to focus on directing, before he was cast by director Zack Snyder to put on the cape and cowl in Batman v Superman: Dawn of Justice. With their careers back to early-2000s notoriety, the couple found each other again and were married in 2022. With this power couple back together, it only makes sense that they should work together in a genre they're both familiar with: the romantic comedy. We discuss why that is below.
Proven Track Records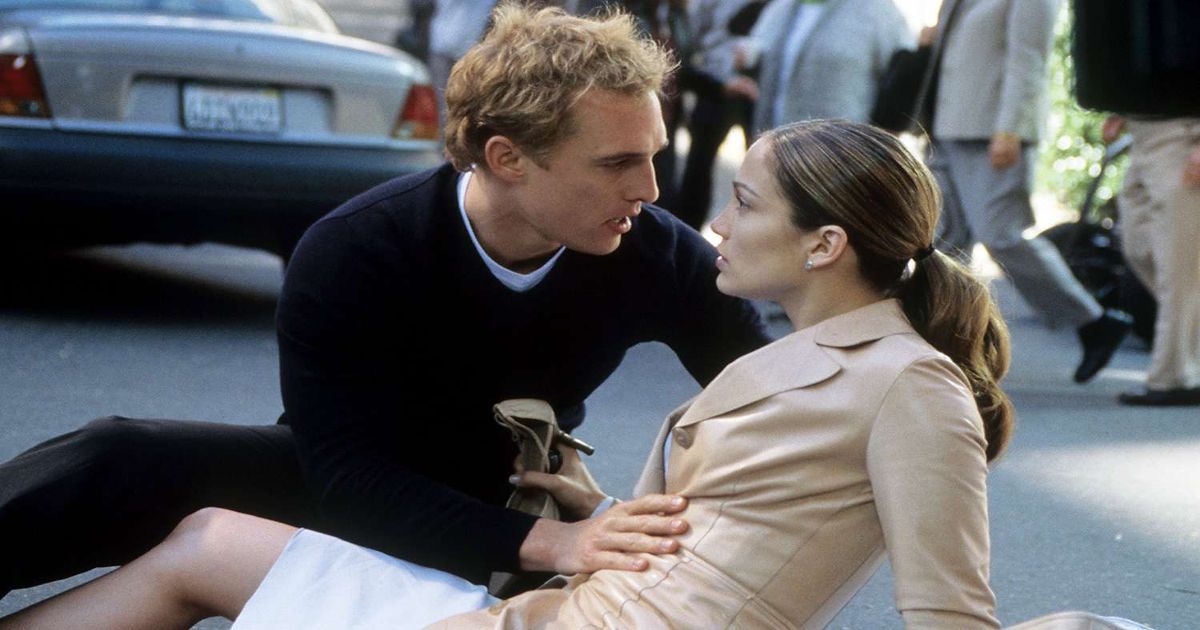 Although Lopez's filmography spans multiple genres, the one she is arguably most associated with is romantic comedy. There was the aforementioned The Wedding Planner with Matthew McConaughey in 2001, Maid in Manhattan the following year with Ralph Fiennes, and Monster-in-Law with Jane Fonda as her adversary in 2005. She took a bit of a break for a while before starring in The Back-up Plan in 2010 and appearing in What to Expect When You're Expecting in 2012. Then, in 2022 she worked it, Owen Wilson, in Marry Me where she played a character who isn't all that dissimilar from her public persona. This isn't a complete list, there were two major omissions, but we'll get back to those.
Likewise, Affleck is no stranger to the genre. However, his credits could be perhaps described as eclectic. Few of them were major, mainstream hits, nor are they obscure. Instead, they might be something of an acquired taste. His first swing at romantic comedy leading man was in the unconventional Kevin Smith film Chasing Amy. Shakespeare in Love is a historical rom-com, but his role in it is relatively minor. His next swing as the lead came opposite another master of the genre Sandra Bullock with the 1999 film Forces of Nature. In 2000, he worked with his ex Gwyneth Paltrow in the romantic drama Bounce, and the following year he co-starred in Pearl Harbor. Although neither film were comedies, they showed that he could handle romance.
Related: Here's Why Jennifer Lopez is an Important Figure in Rom-Com History
If you put Lopez in a romantic comedy, people will see it because they know her experiences and, frankly, they enjoy seeing her in those kinds of roles. The same is true for Affleck. Though he isn't as defined by his work in the genre, he has worked adjacent to it enough to be a recognizable and welcome presence to the fans who love those kinds of movies, and they would likely be thrilled to see him make a return. If you pair him up with a rom-com juggernaut like Lopez for a good movie, then you've got a certified blockbuster on your hands.
Real-Life Chemistry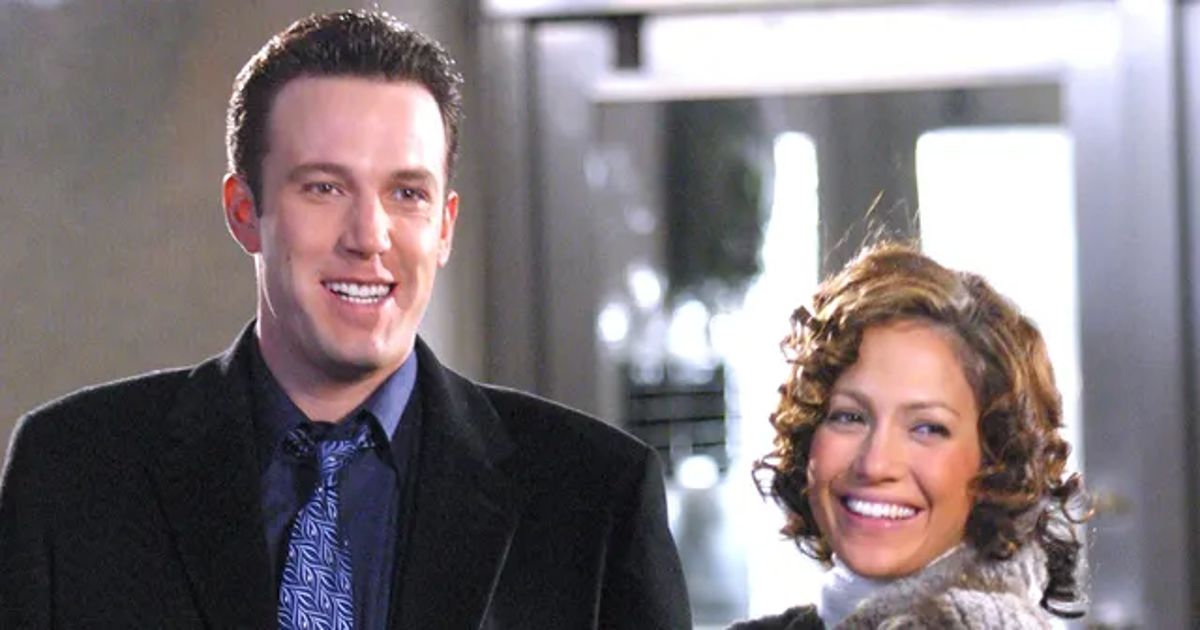 A romantic comedy only works if the story is funny and romantic, we like the characters, and the characters like each other. If any one of those elements is missing, then the film is a disaster. We've already established that the public likes Lopez in these kinds of roles, they would probably like to see Affleck return to that world, and the two obviously have chemistry since they were able to pick up their relationship after almost two decades apart.
We've all seen rom-coms where the leads simply don't mesh. Perhaps both parties are capable enough actors, but there's no real spark between them. When this happens, the whole thing falls flat. Lopez and Affleck obviously enjoy each other's company to such an extent that they were able to fall in love — twice. You can't manufacture that kind of chemistry. If the script is good and the director is competent, and you were to put a real husband and wife who have strong acting chops together, then there'd be enough sizzle to make the screen burst into flames.
Related: Jennifer Lopez's Best Comedy Movies, Ranked
A Really Unreal Love Story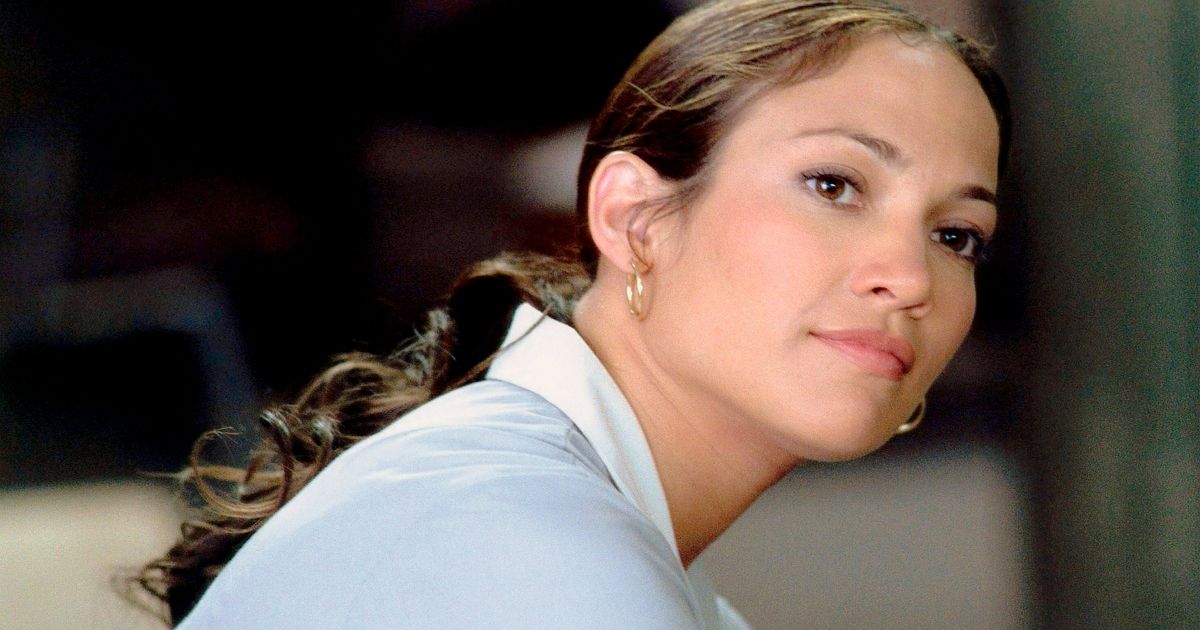 The structure of a romantic comedy typically goes like this: two people find each other and decide (after some hesitation) to make a go of it. They find they really click, but something — be it a secret coming to light, or a career, — splits them apart. Realizing they can't imagine life without each other, they reunite in the finale, proving true love can overcome any obstacle. Depending on your perspective, that's the story of Lopez and Affleck.
These are two people that the American (at least) public is already fascinated with. They have a history with them. Much of the film's potential audience was there during the height of Bennifer and is (justifiably) amazed that after two decades, the power couple was able to find each other again. We have already seen them experience the initial meeting, splitting up, and coming back together. Therefore, we are primed to experience the whole thing again with the advantage of a 90-minute runtime, a sweeping musical score, and probably a hit single from Lopez herself.
Putting Wrong Things Right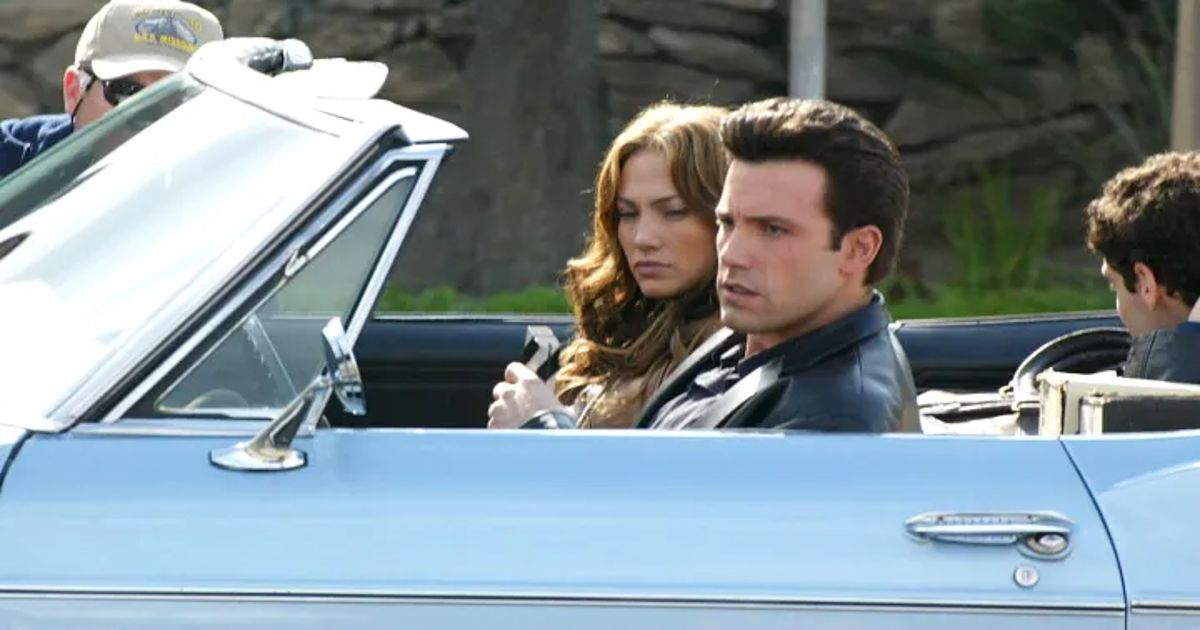 Remember how we said there were two major omissions from Lopez's filmography? Those were the two times she and Affleck appeared on-screen together: Gigli and Jersey Girl. To be fair to Jersey Girl, she was only in the opening act of the film (where we see her great chemistry with Affleck) and it was really a story about a man embracing fatherhood than a traditional rom-com. Also, the movie isn't bad. No, it isn't Smith's greatest film, nor is it Affleck's, but it doesn't deserve its negative reputation. It is sweet, honest, and a victim of the Gigli and Bennifer backlash.
The former is a bad film. Not only are the performances strange, but the subject matter is bizarre, and the tone is off-putting. The film oscillates between low-brow goofiness and inappropriate edginess. We don't really get to see love blossom between Affleck and Lopez because she is simply there to be an object of desire that he can't have thanks to her sexual orientation. Unlike Chasing Amy, which explores identity, Gigli flat-out fetishizes lesbians through the hetero-male gaze. It isn't funny. It isn't romantic. It's dull, mean-spirited, and dumb.
Now that the film-going public has had a chance to recontextualize the cruelty of the Bennifer coverage (some of it truly was ugly and intrusive), and forgive the huge misstep that is Gigli (we just braved the surface of that train wreck), it's time to see what these two powerhouses can really do. Let's finally get the Lopez and Affleck rom-com the world deserves.