Summary
On Fire is a survival drama film directed by and starring Peter Facinelli, highlighting the desperate escape of a family from a devastating wildfire.
The film sheds light on the real-life struggles faced by families worldwide due to the increasing frequency and severity of wildfires, emphasizing the threat of climate change.
By delving into themes of faith, hope, and new beginnings, On Fire aims to prompt viewers to reflect on preventing and mitigating tragic fire outbreaks while honoring the bravery of firefighters.
The countdown to catastrophe begins in Peter Facinelli's latest film On Fire, a survival drama depicting a family's desperate escape from a ravaging wildfire. Facinelli, not only a lead actor in the movie but also its co-director alongside Nick Lyon, gives a heart-stopping portrayal of a dad determined to shield his son, portrayed by Asher Angel, and expecting wife, played by Fiona Dourif, from the deadly grip of nature. The film is a haunting reminder of the real-life struggles faced by families worldwide, who find themselves at the mercy of increasingly frequent and devastating wildfires.
The recently released trailer pulls no punches, exposing viewers to the all-too-real dangers faced by rural communities globally. Dourif's character voices the concern shared by many, asking, "Should we be worried?" On TV, a newscaster forewarns of impending doom – "the destruction is catastrophic." The family is then seen frantically fireproofing their property before the inferno forces them to flee by car, a desperate bid to outrun the fast-approaching flames. You can check out the trailer below.
In a statement to PEOPLE, Facinelli reveals that On Fire delves into themes of faith, hope, and new beginnings, all set against the backdrop of a world grappling with the growing threats of climate change and wildfires. "On Fire spotlights the growing threats of wildfires and climate change while telling a story of a family working and growing together to overcome insurmountable odds," explained Facinelli.
The Twilight star notes that the film pays homage to the courageous efforts of firefighters and first responders, whose heroics are often showcased in the media during such crises. Facinelli hopes the film will prompt viewers to reflect on how to prevent and mitigate the tragic outbreaks of fires that dominate headlines all too often. "It is a film meant to give pause and question as to how we can prevent and curb the tragic outbreaks of these fires that are far too prevalent in the news," said Facinelli.
RELATED: Best Movies About Climate Change, Ranked
On Fire Addresses the Human Consequences of Climate Change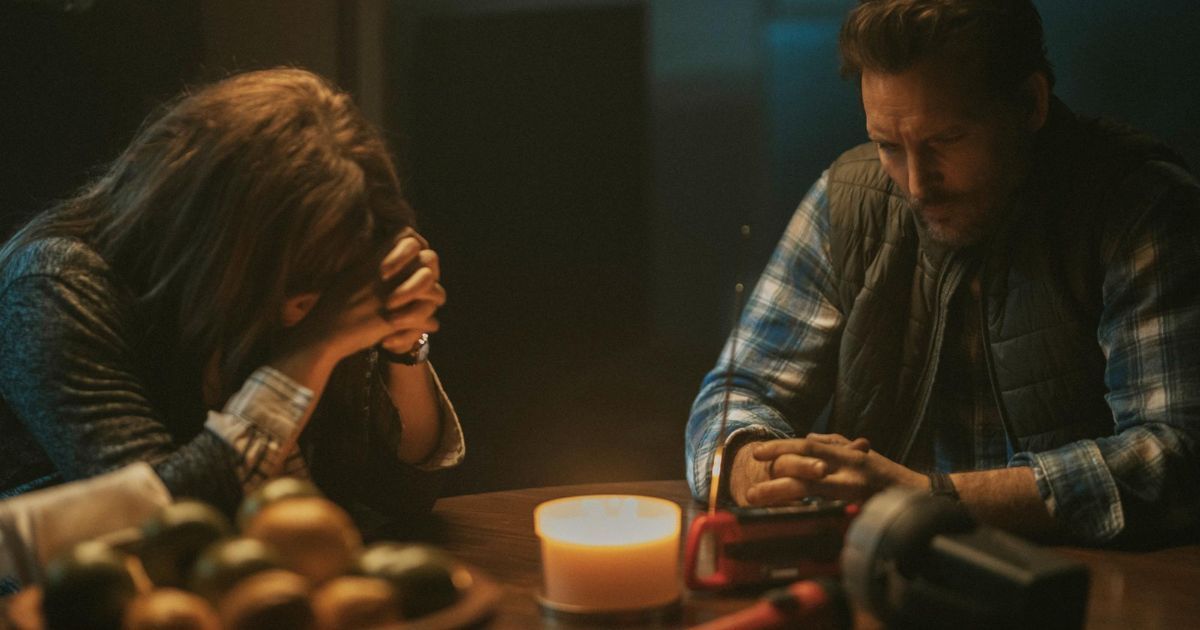 Although the film was shot and scheduled well before the deadly Lahaina, Hawaii wildfires on August 8, and the recent Washington state fires, the events portrayed in On Fire remain painfully pertinent. Facinelli, widely recognized for his roles in Fastlane and Nurse Jackie, has previously directed the films Breaking & Exiting (2018) and The Vanished (2020), the latter of which he also co-wrote. On Fire is co-written by Nick Lyon and Ron Peer and features a stellar cast including Lance Henriksen, Ashlei Foushee, and Glenn Morshower.
As the global community confronts the rising perils associated with climate change, On Fire stands as a crucial wake-up call to the human consequences of passivity. On Fire is an essential film to watch, with its powerful blend of captivating narratives, persuasive acting, and a touching moral, that is sure to leave a memorable impression on its viewers.
From Cineverse, On Fire will be showing in theaters starting September 29.
NOTE: SAG-AFTRA approved an interim agreement for On Fire since the film is being released by Cineverse, an independent, non-AMPTP affiliated distributor," reads a statement from the filmmakers. "Under the terms, members 'may work on these productions without being in violation of the strike order,' per the guild. The entire team of On Fire expresses their gratitude to SAG-AFTRA for allowing the cast to promote On Fire during this challenging time for the industry.